Major League Goals
Bench strength matters when you're taking on the toughest competition.
Make your brand your star starter – a savvy, inspiring contender who's always in the heat of the action, rallying fans and supporters, making big scores when it really counts.
From inspiring causes to next-league brand strategy, design, and promotion, we're game for all things sport!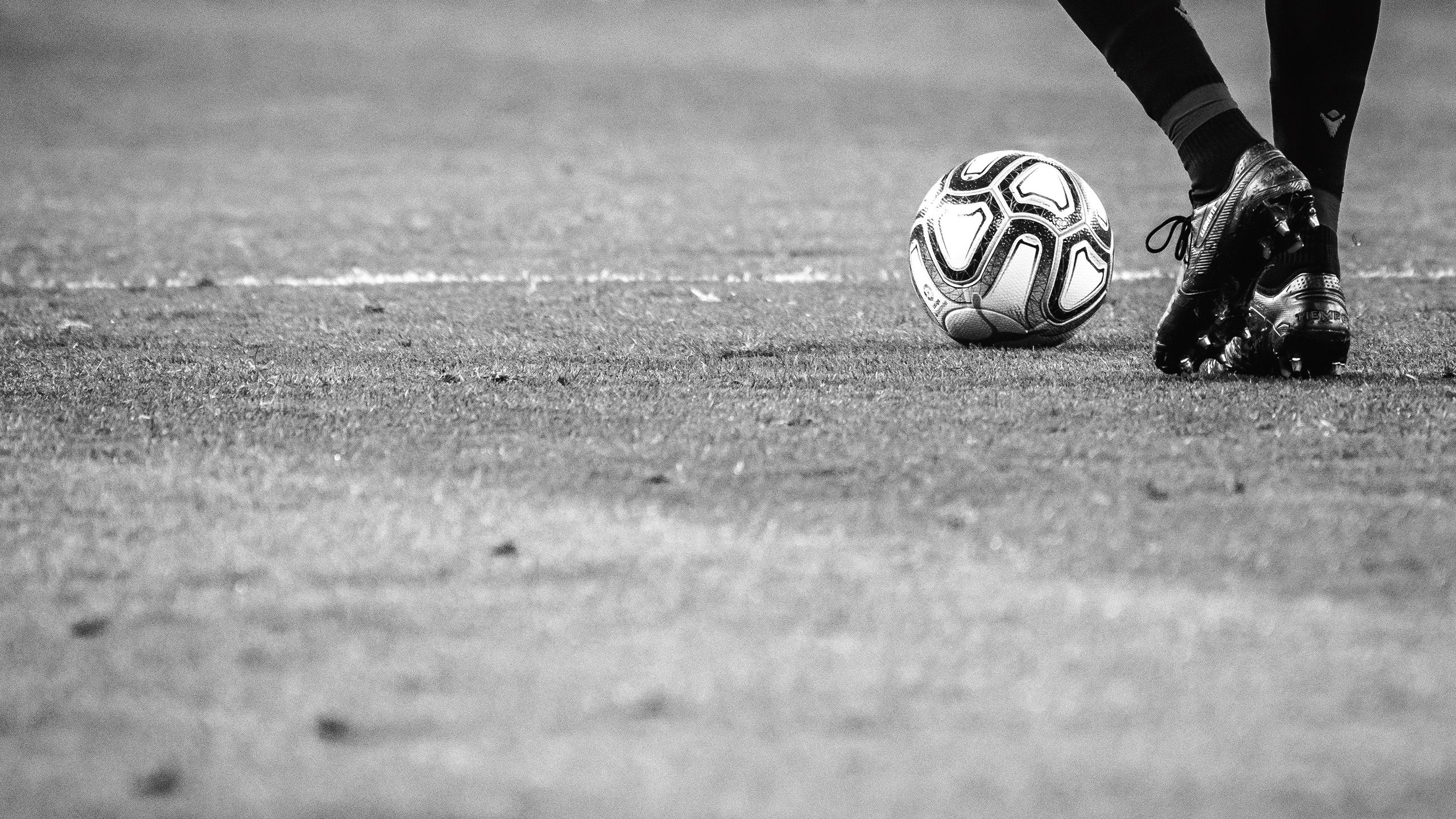 Toronto 2015
Pam Am Games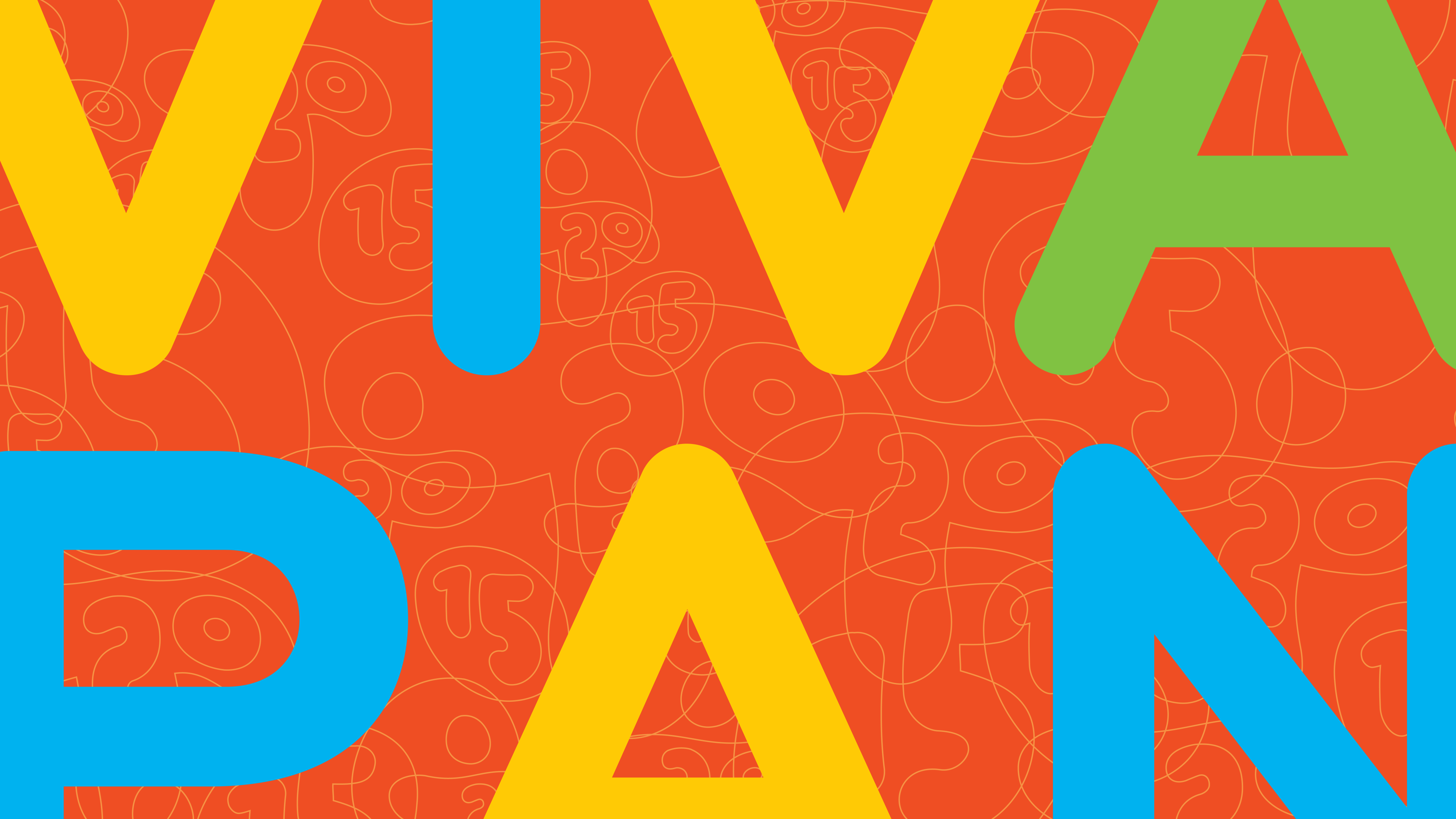 The largest multi-sport event Canada has ever hosted ignited something extraordinary – Pan Am-ismo.
Passionate, playful and inspiring, this celebration of athletics, cultures and communities brought together 6,132 athletes, representing 41 countries, to compete in 36 sports. With over 1 million tickets sold, spectators cheered on events in 18 communities in the Greater Toronto Region.
We led creative development in five key areas: brand strategy, visual identity system, the "look" of the Games, "voice" (the tri-lingual Pan Am "patois"), and key promotional materials including the "Spirit Guide," the primary promotional piece for international marketing.
Scope: brand strategy, visual identity systems, guidelines, tactical communications and marketing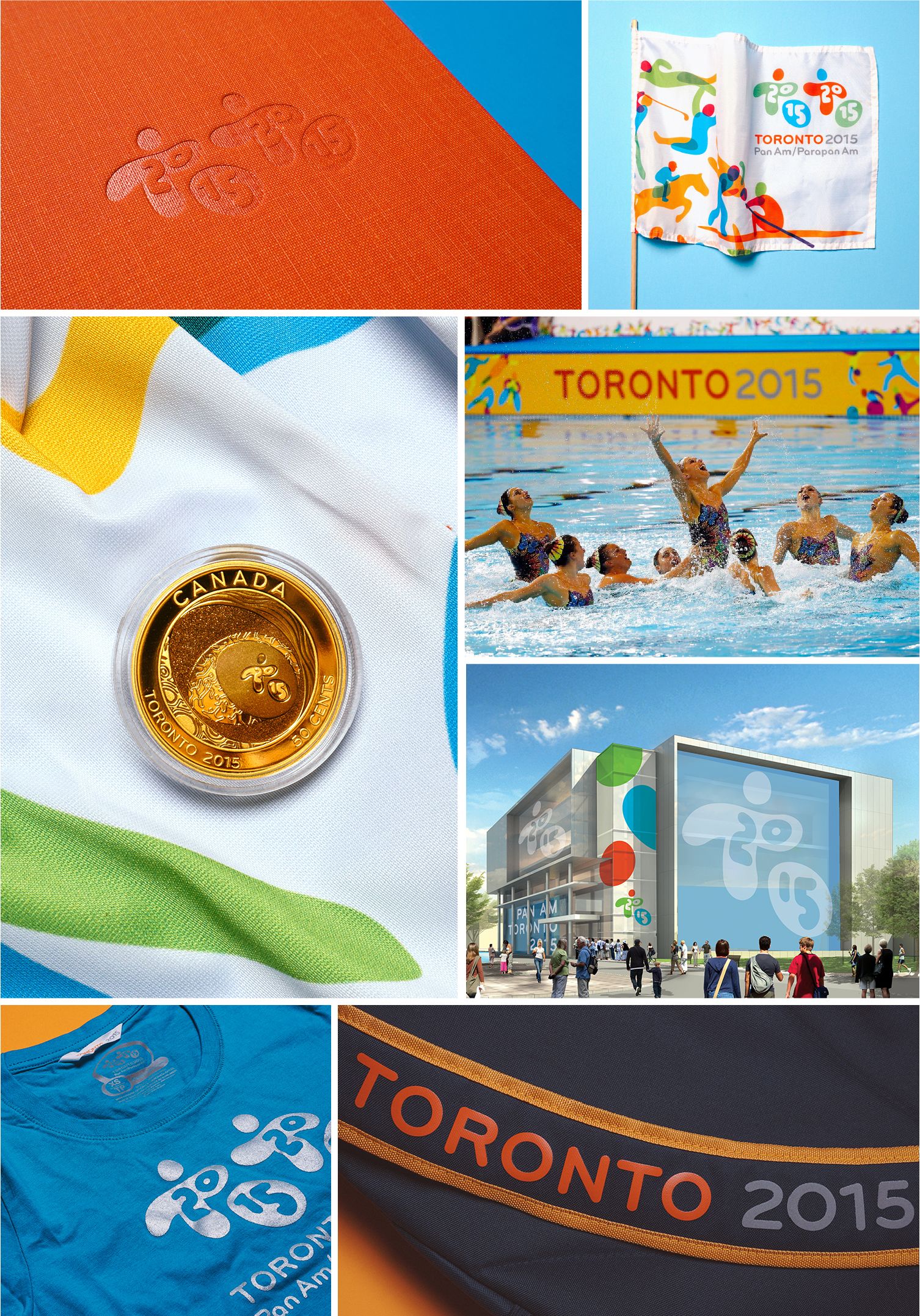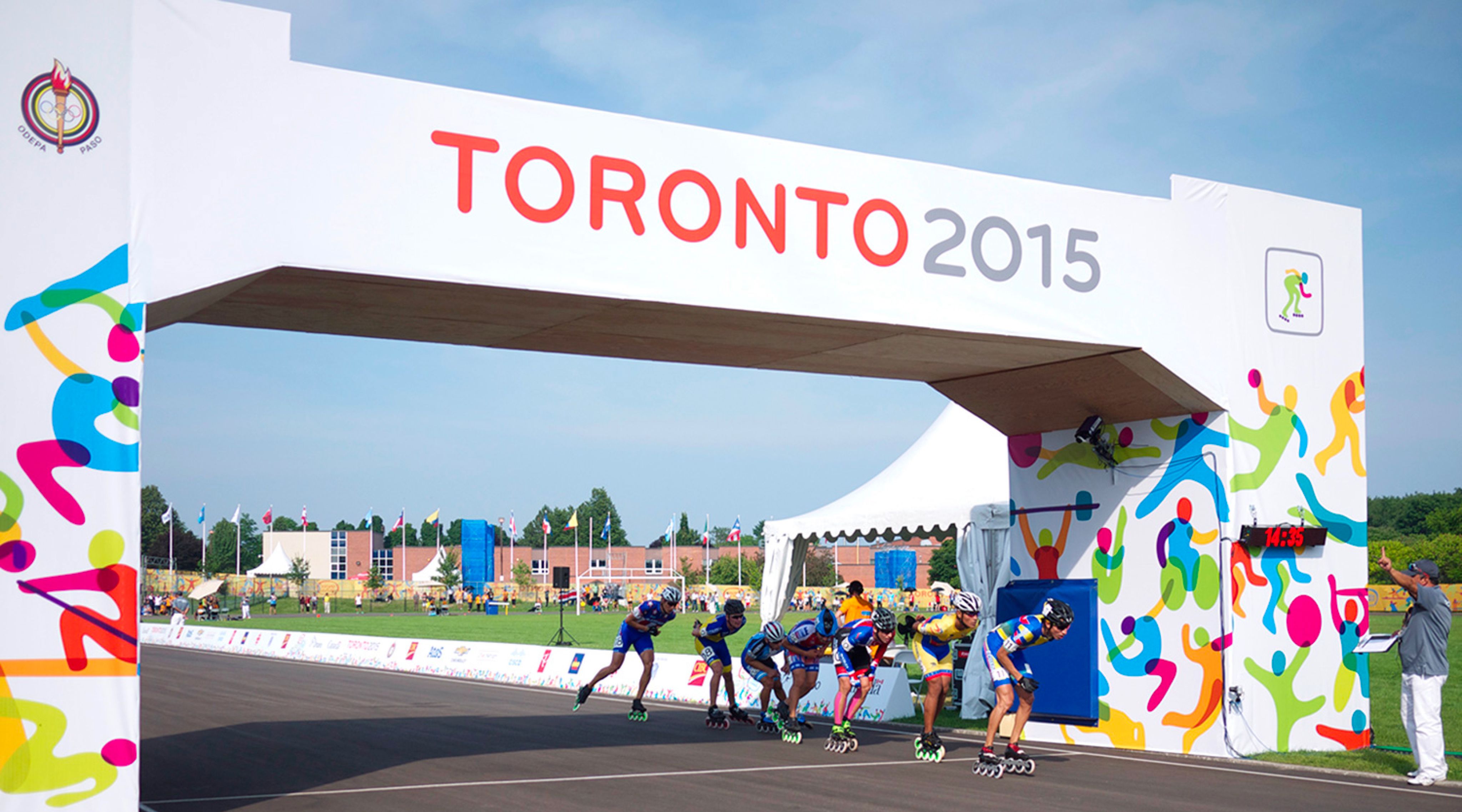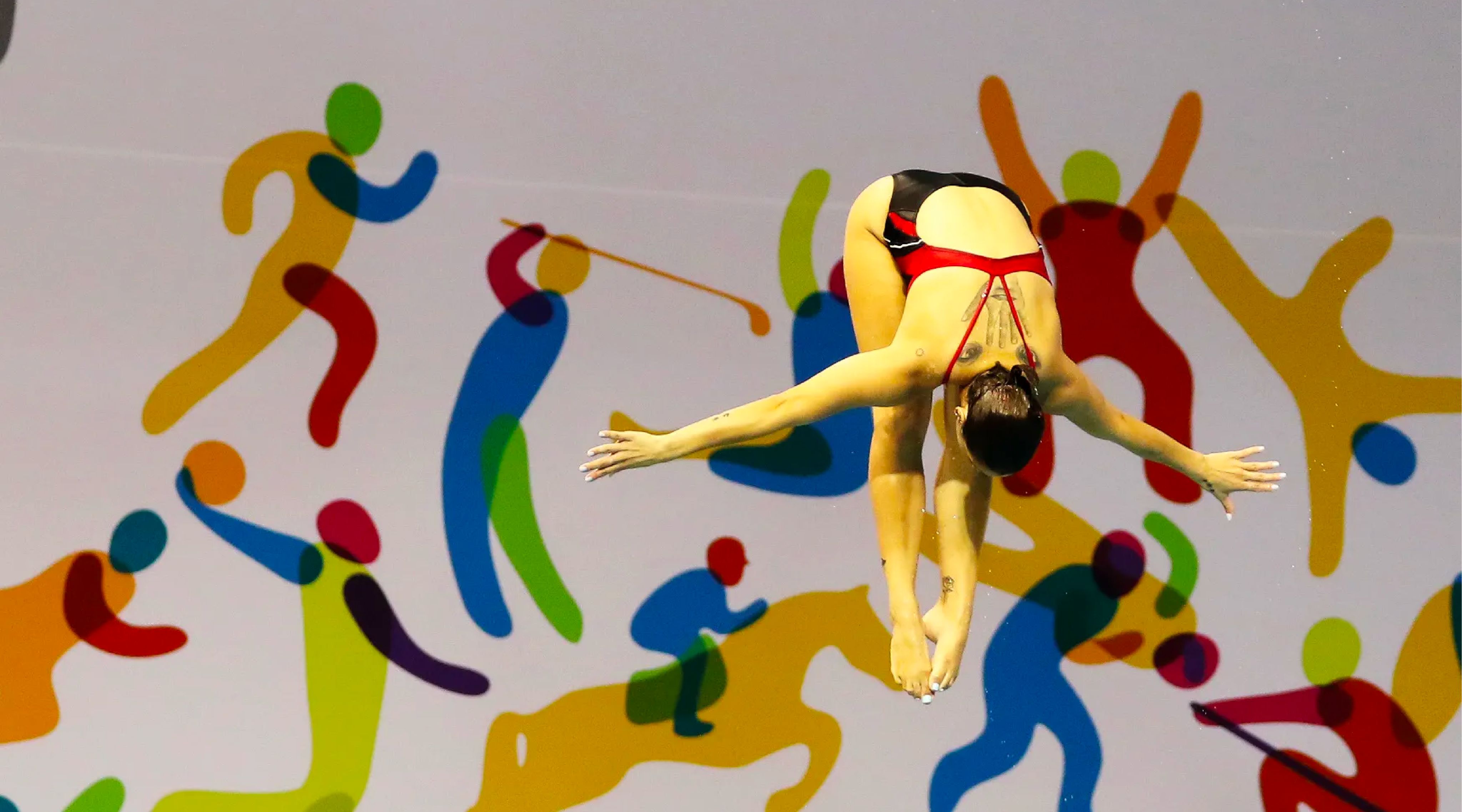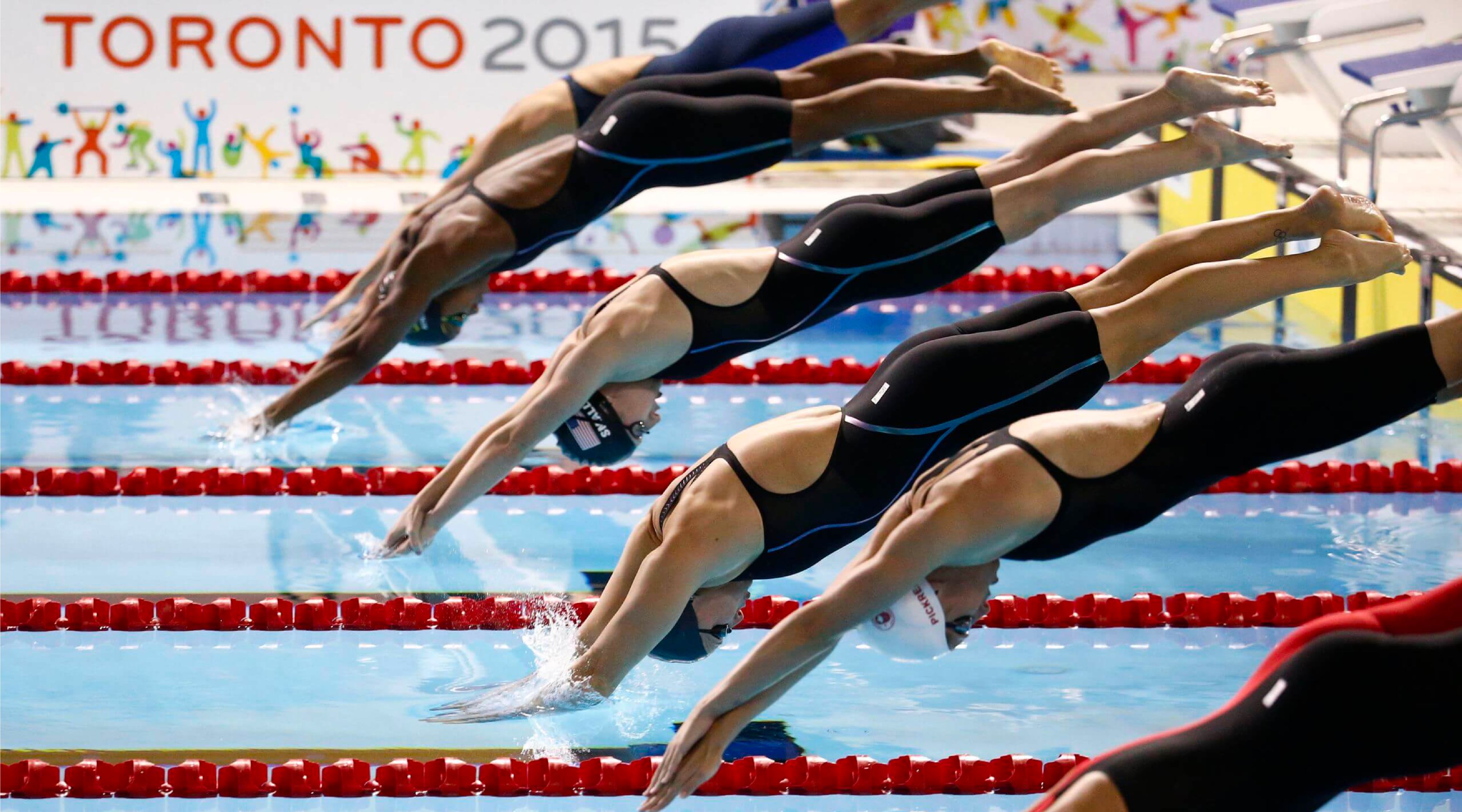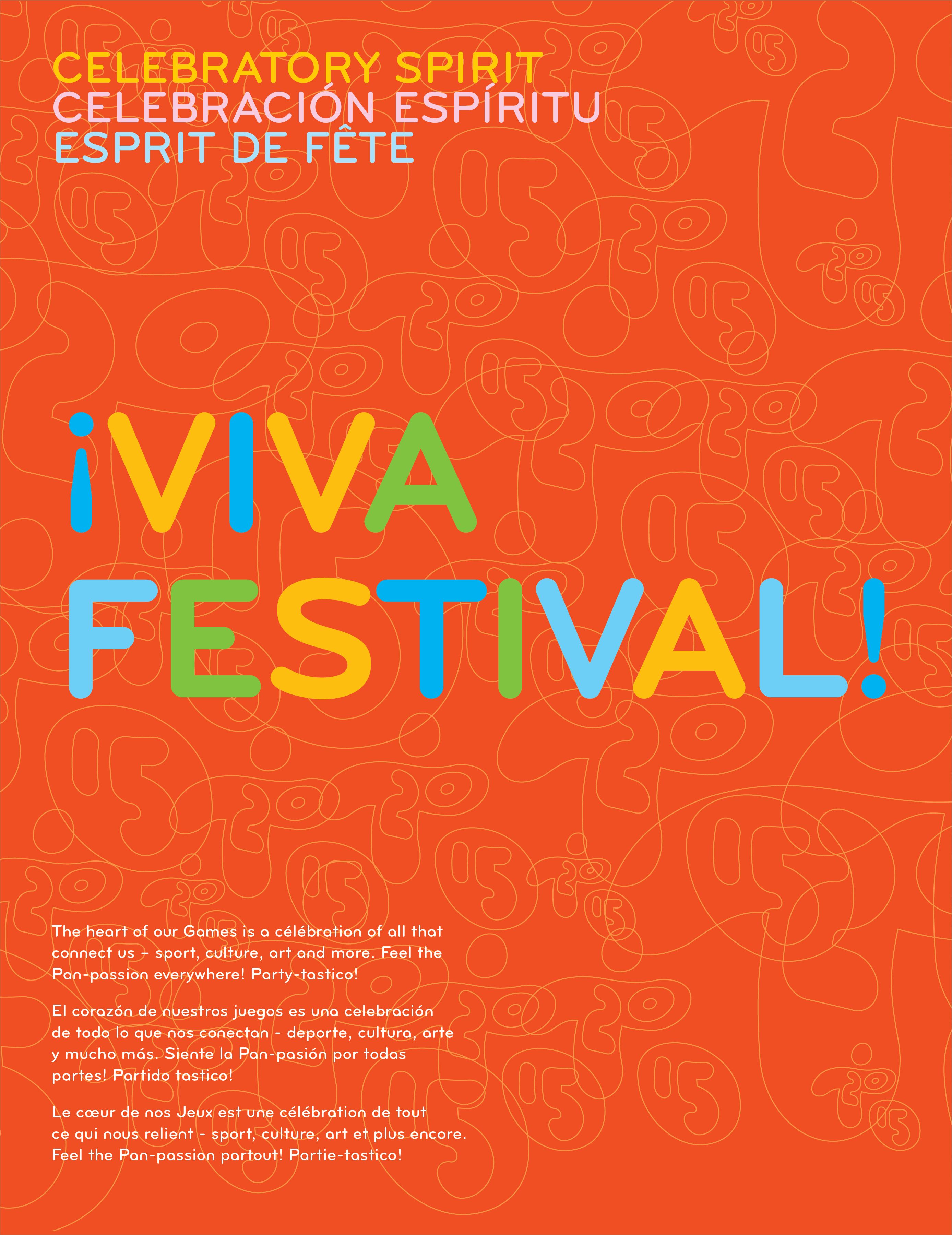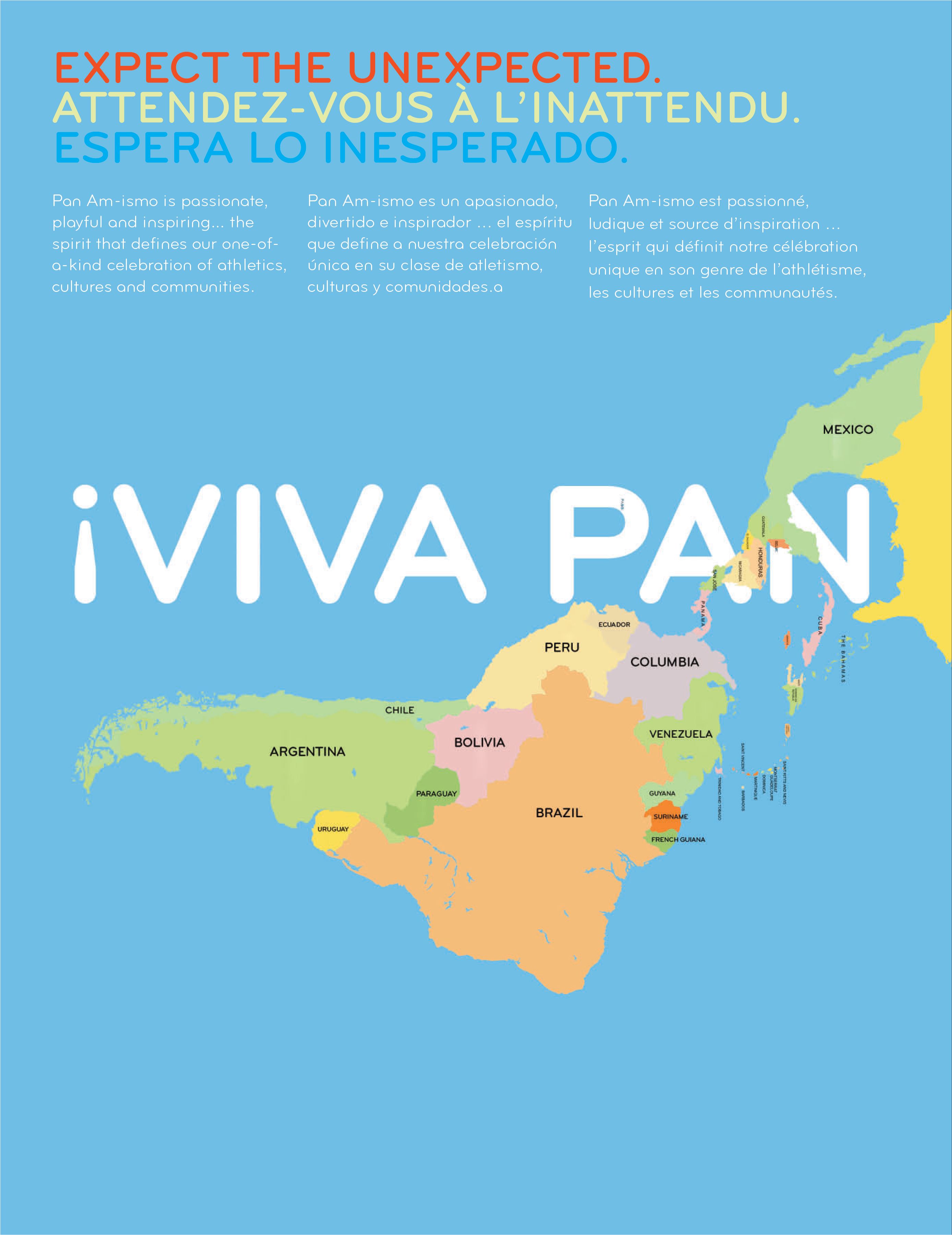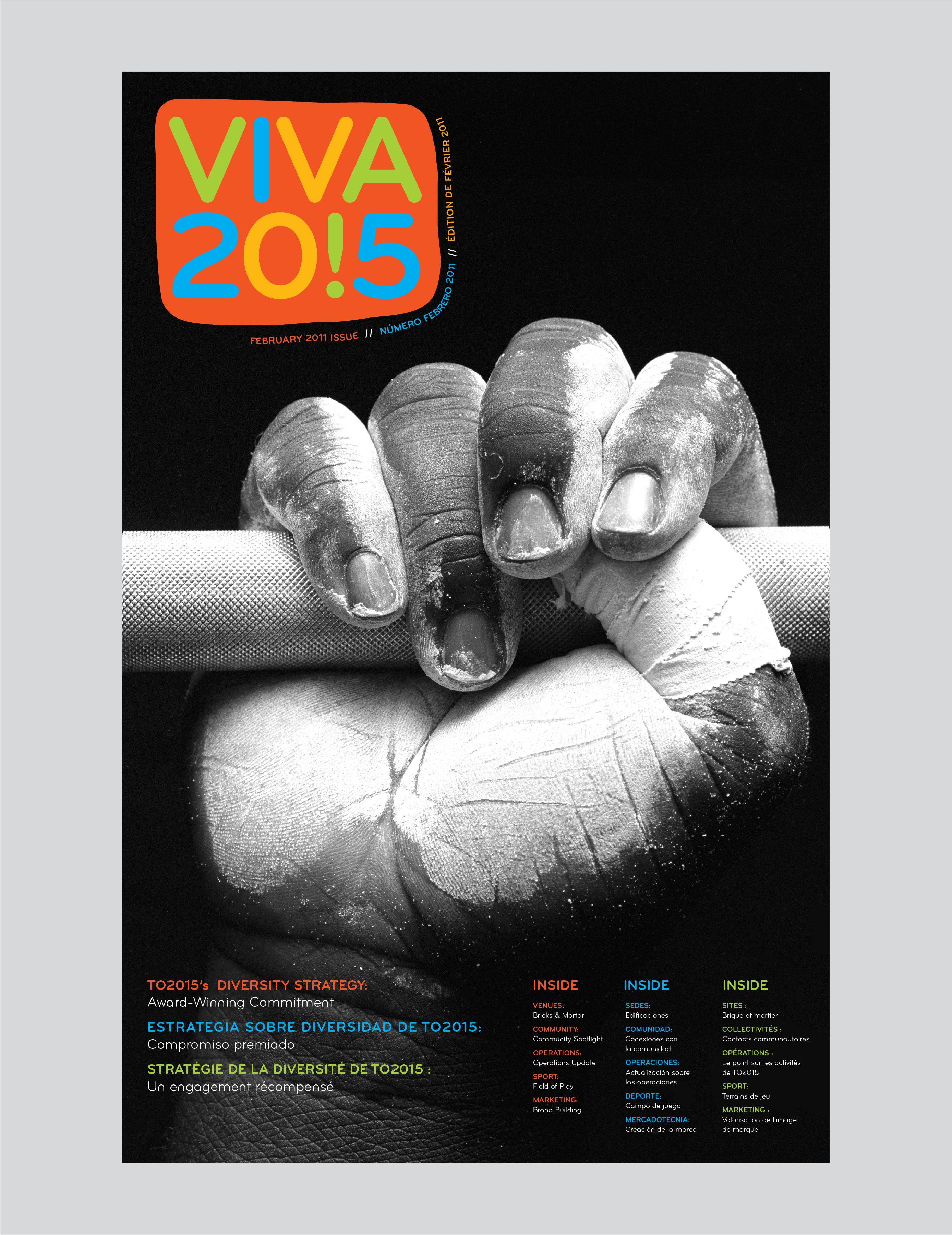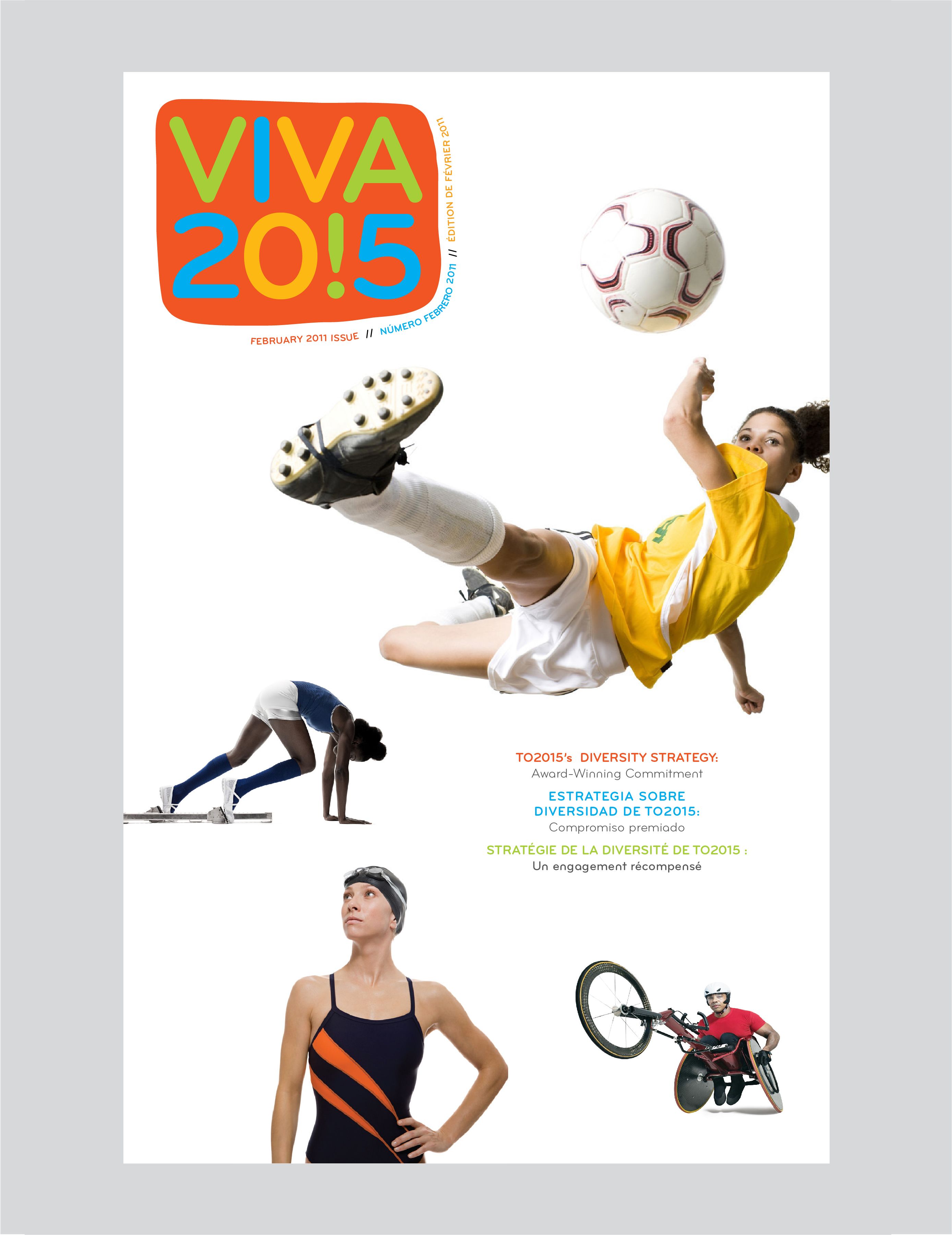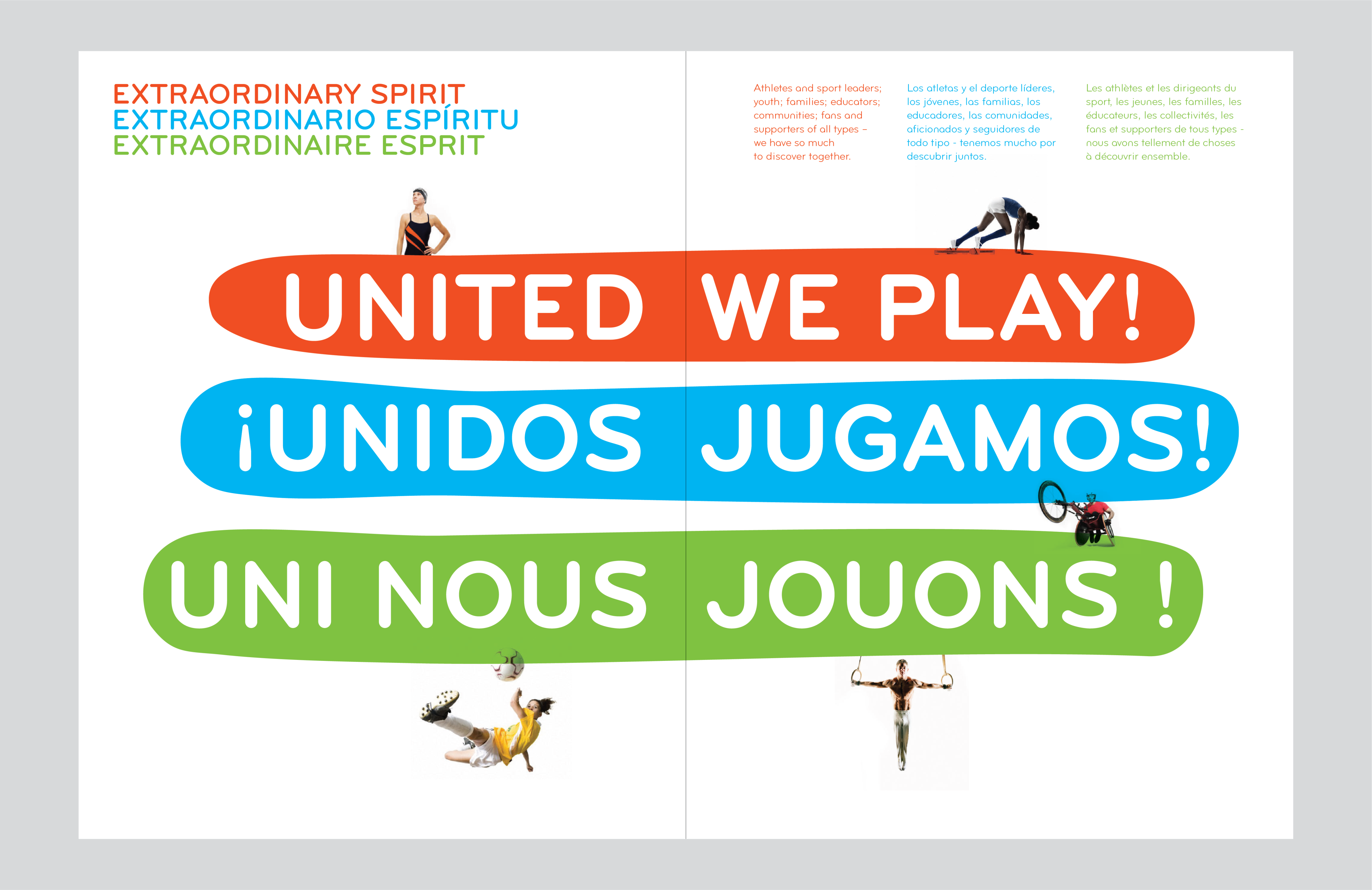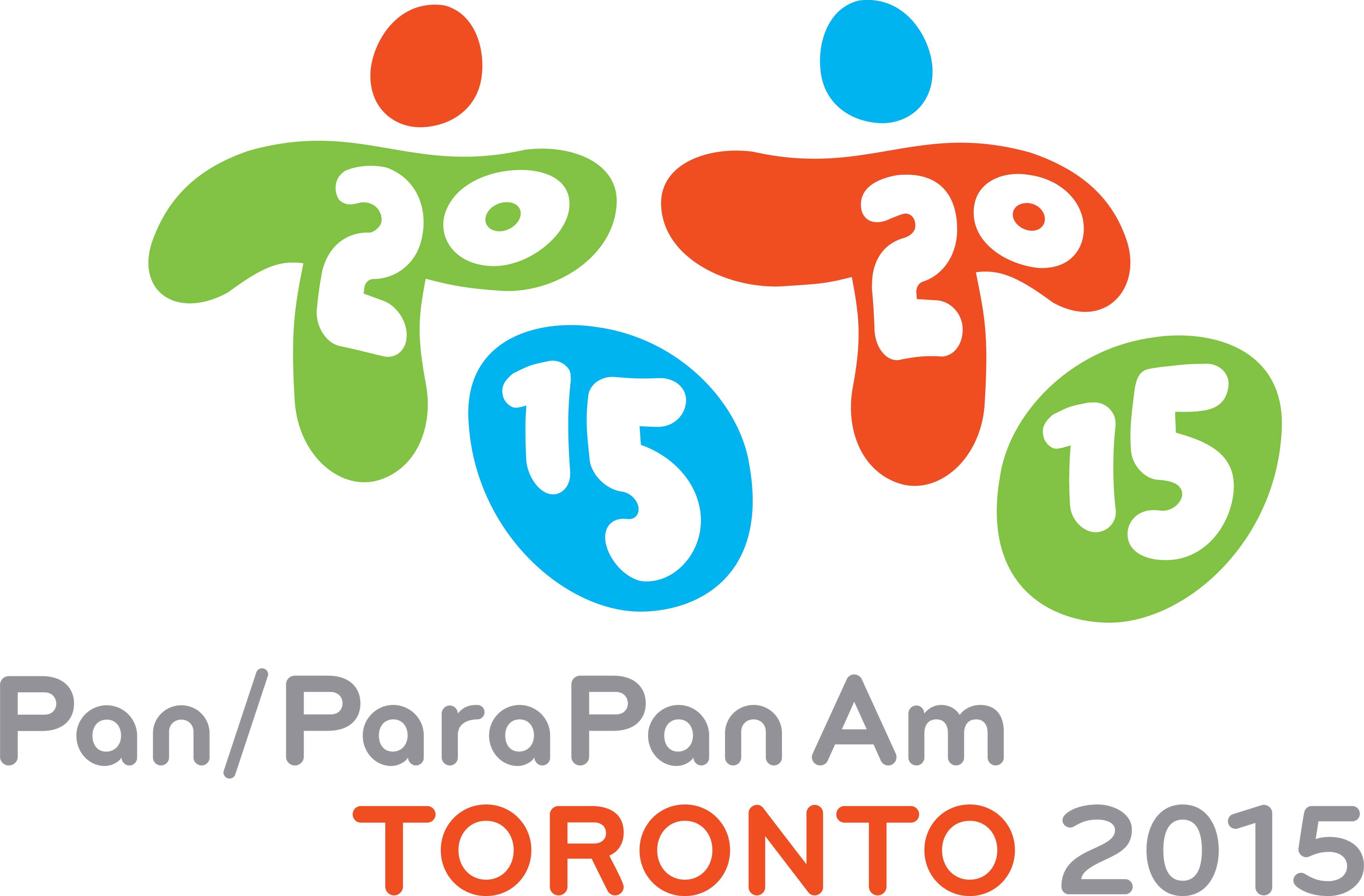 United We Play!
This rallying cry for the Games brought together athletes, fans, and supporters together with a simple, but joyful, message.
The identity for the Games was rooted in Pan American histories, cultures and community traditions as well as the timeless joy of sport. The identity was inspired by paintings from Mesoamerican cultures who, as early as 1600 BC, used rubber balls in sport as symbols of the cycle of life. The shapes also reflect the Iroquois name for Toronto – tkaronto – meaning where trees stand in water.

RIGHT TO PLAY
Formerly known as Olympic Aid, Right To Play brings together the world's elite athletes to inspire and train local volunteers to use sport as a tool for rebuilding lives and communities torn apart by war and disasters.
Our design collaboration with social marketer Eric Young has become a powerful message of empowerment for children around the world.
Scope: identity system design, illustrations for youth programs
Link: righttoplayusa.org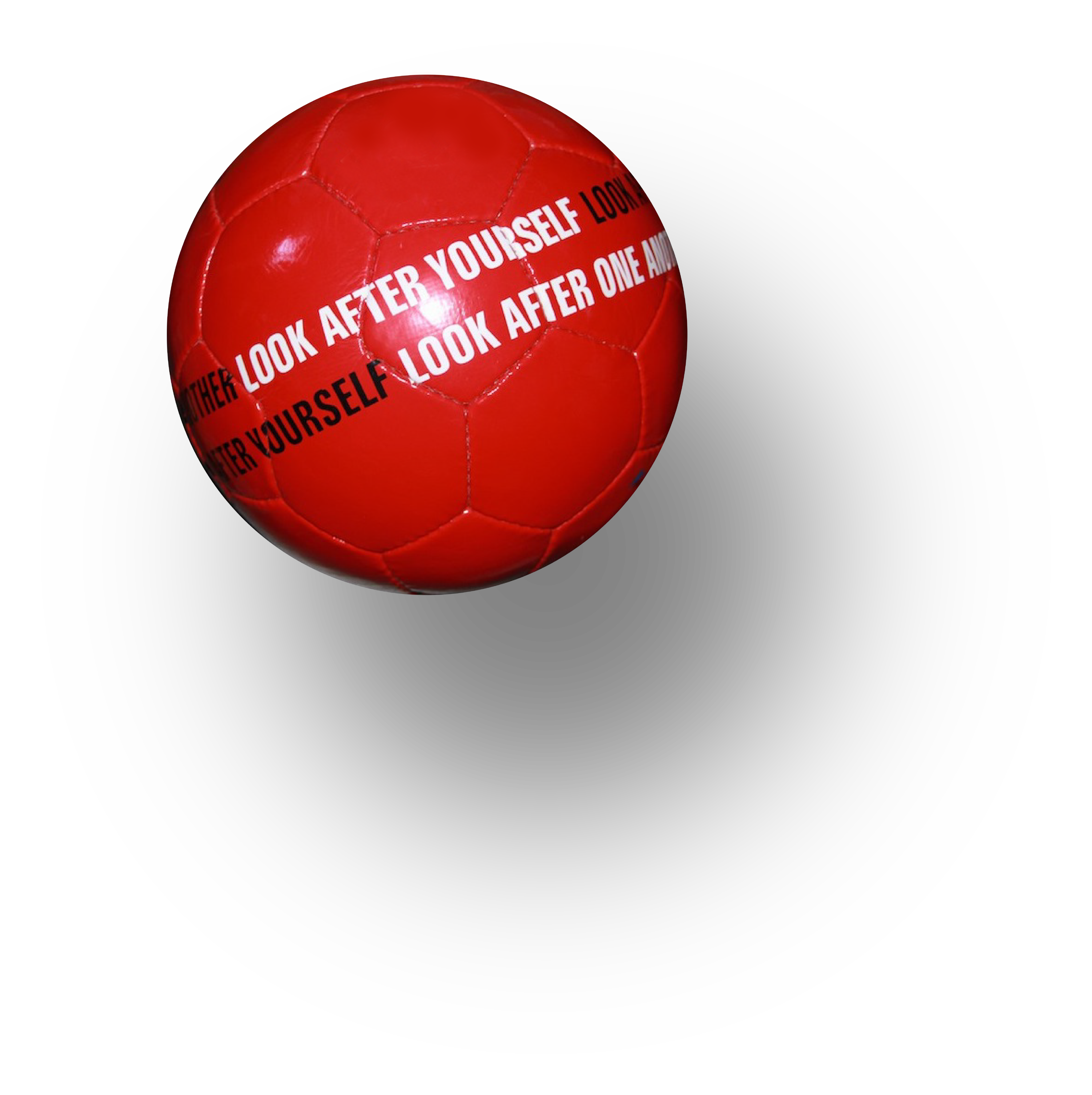 Look after yourself.
Look after one another.
This powerful message of resilience and strength, emblazoned on a vibrant red football in numerous languages, became the centerpiece of the Right To Play movement.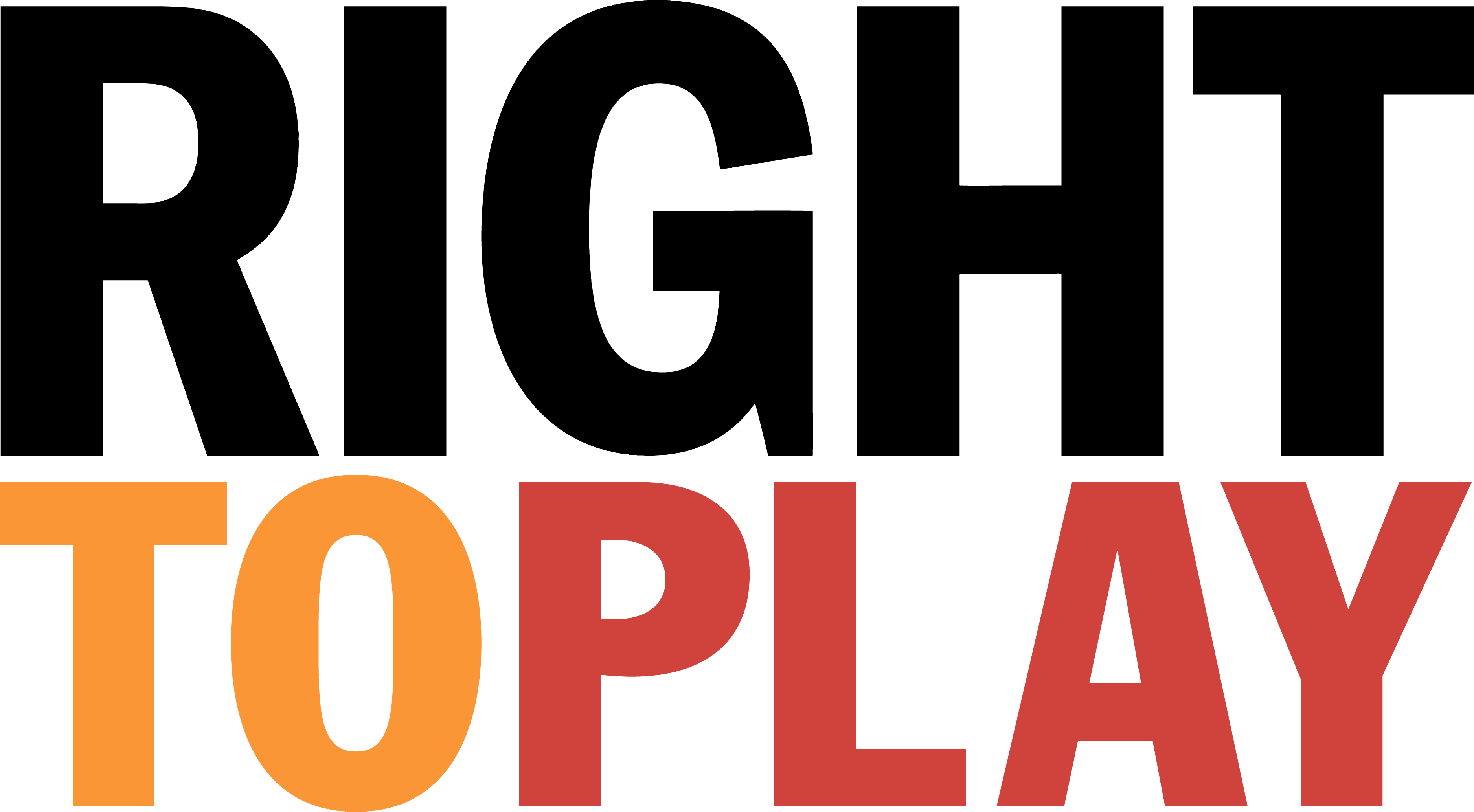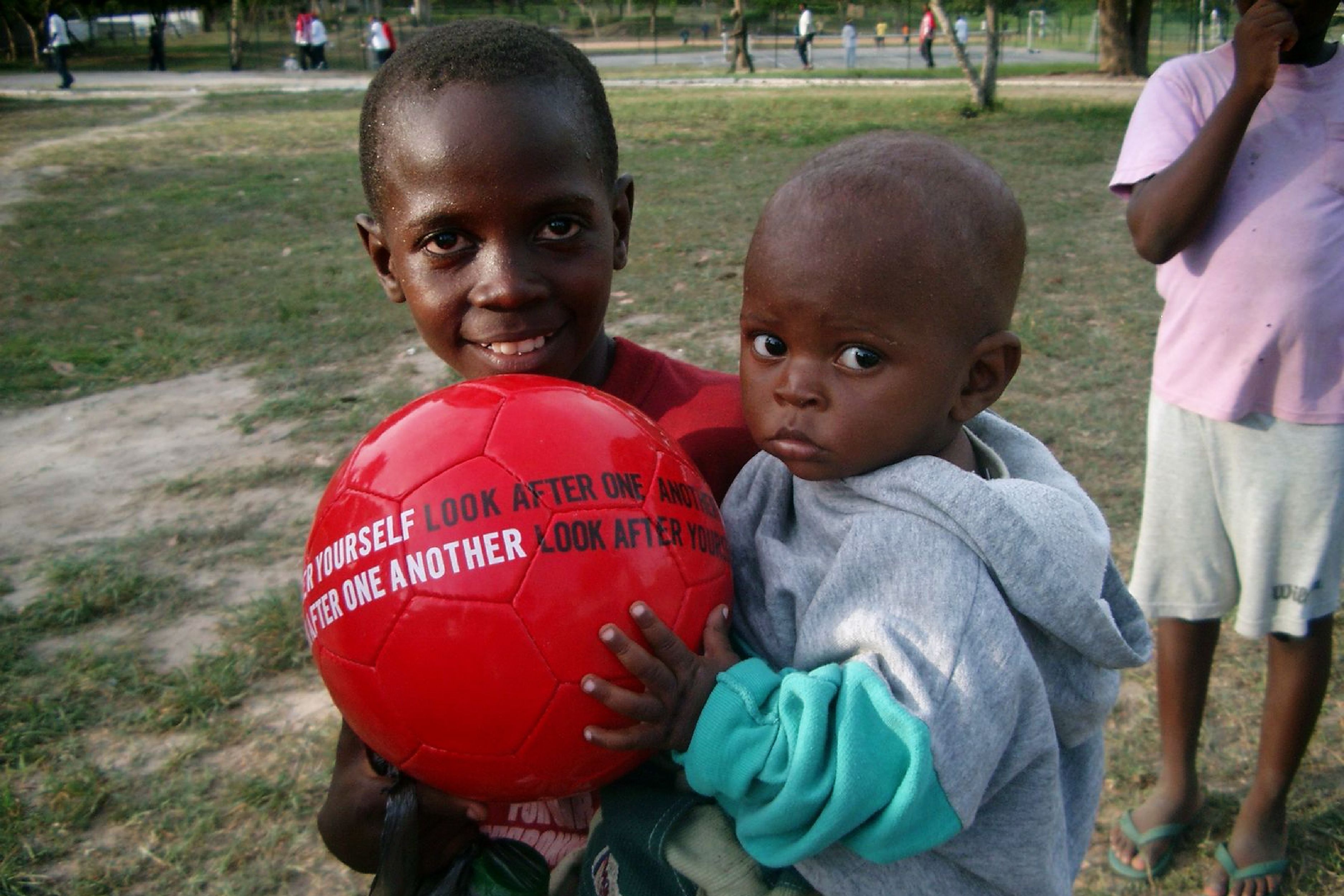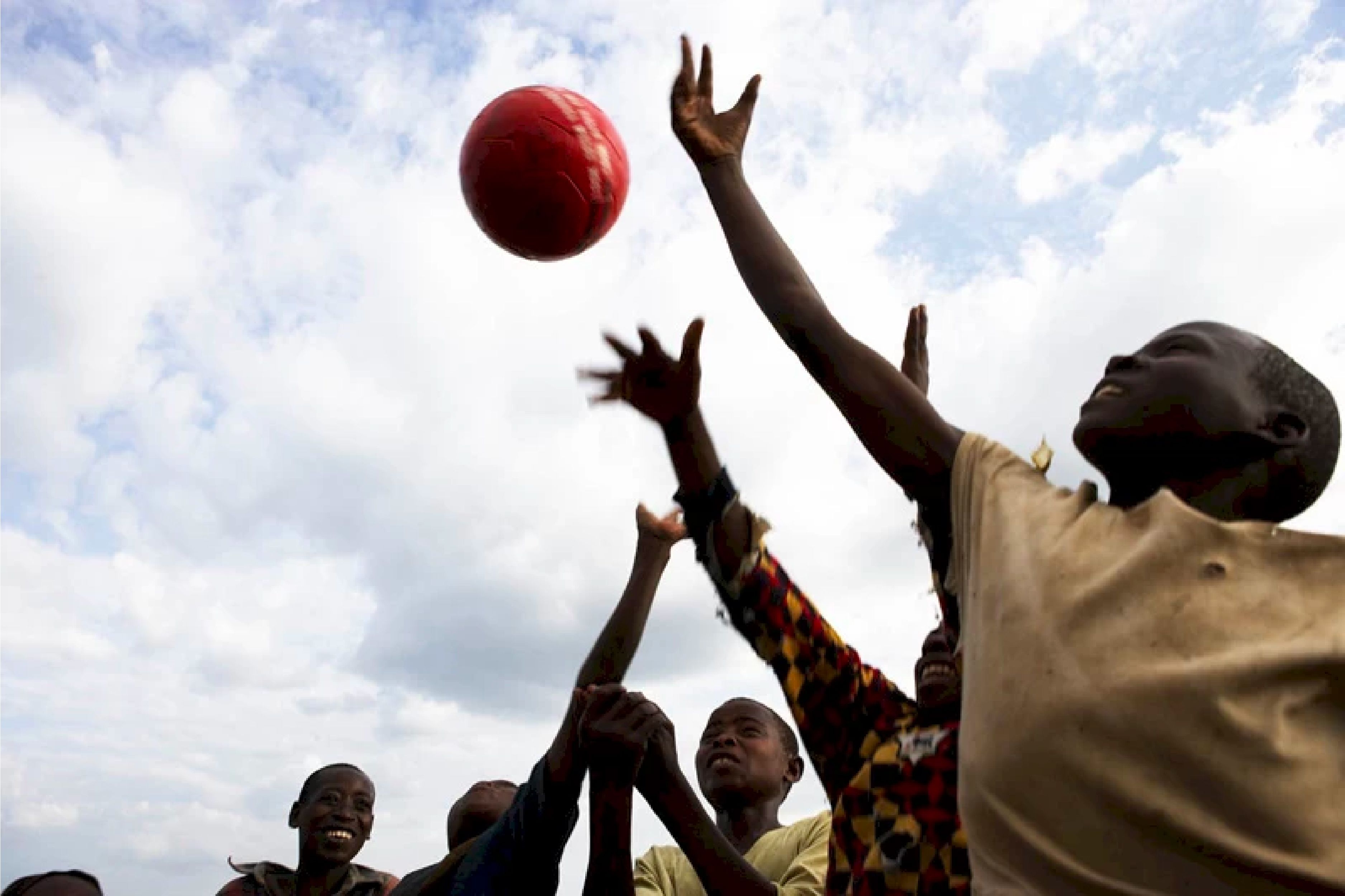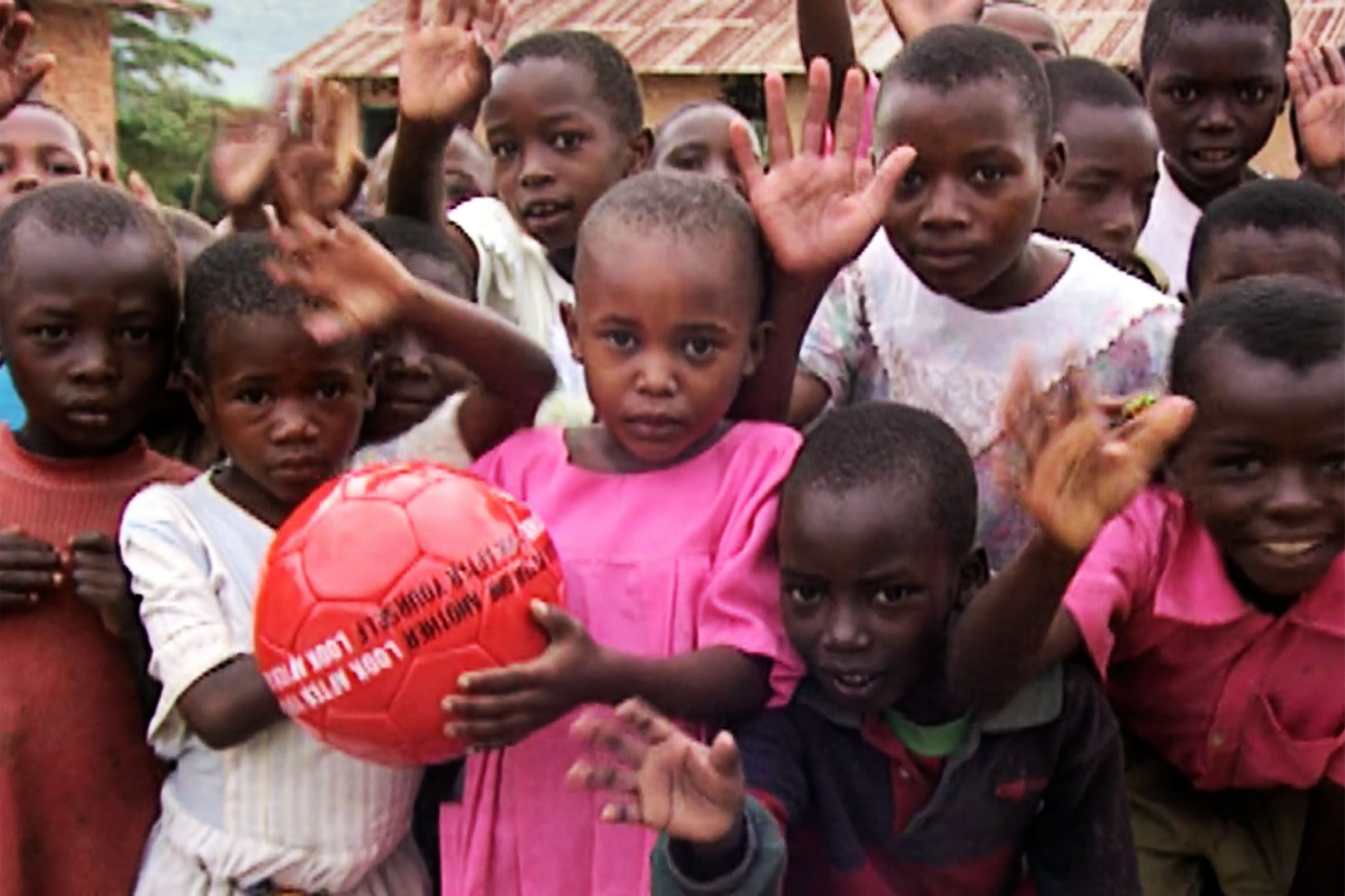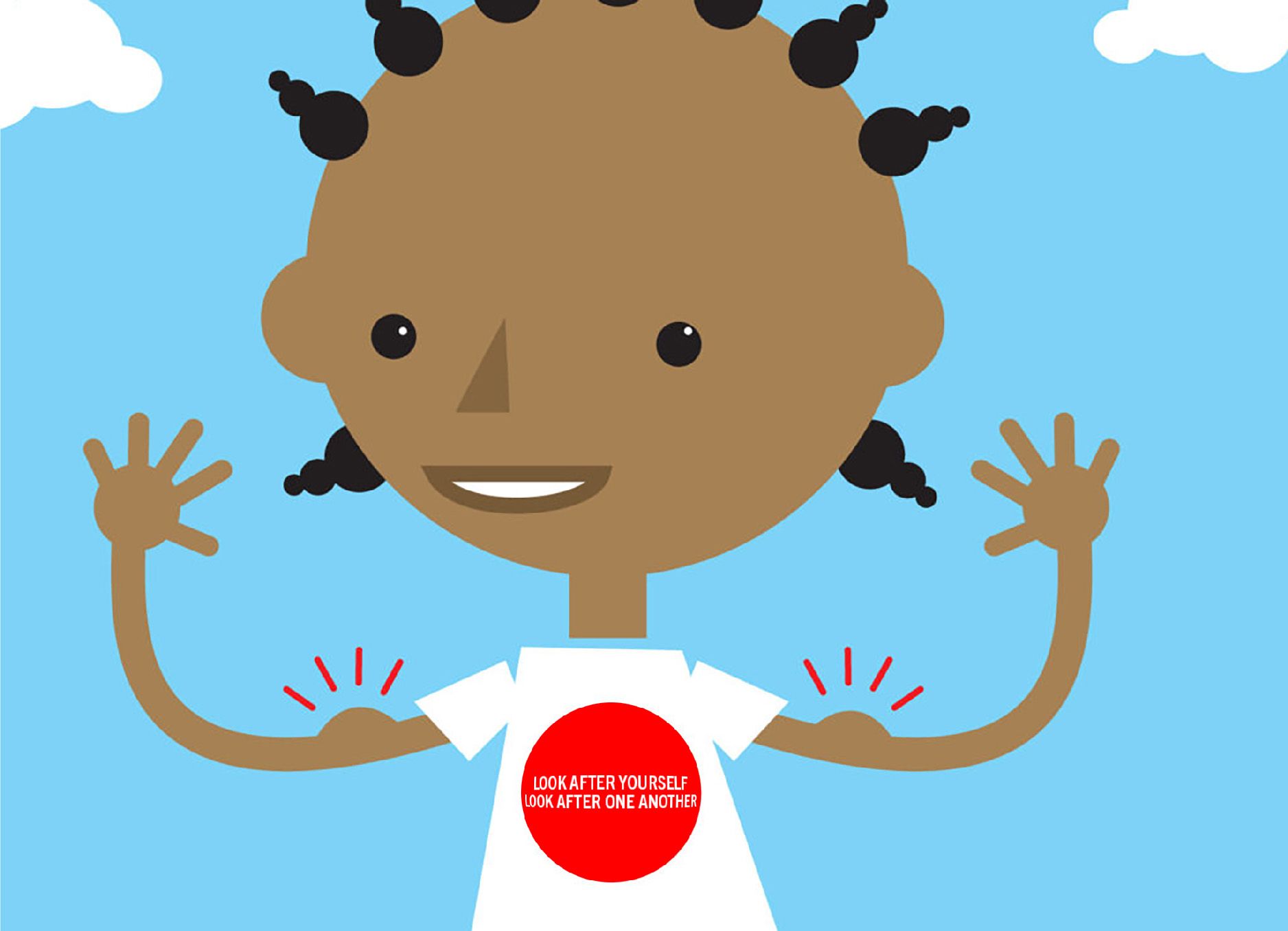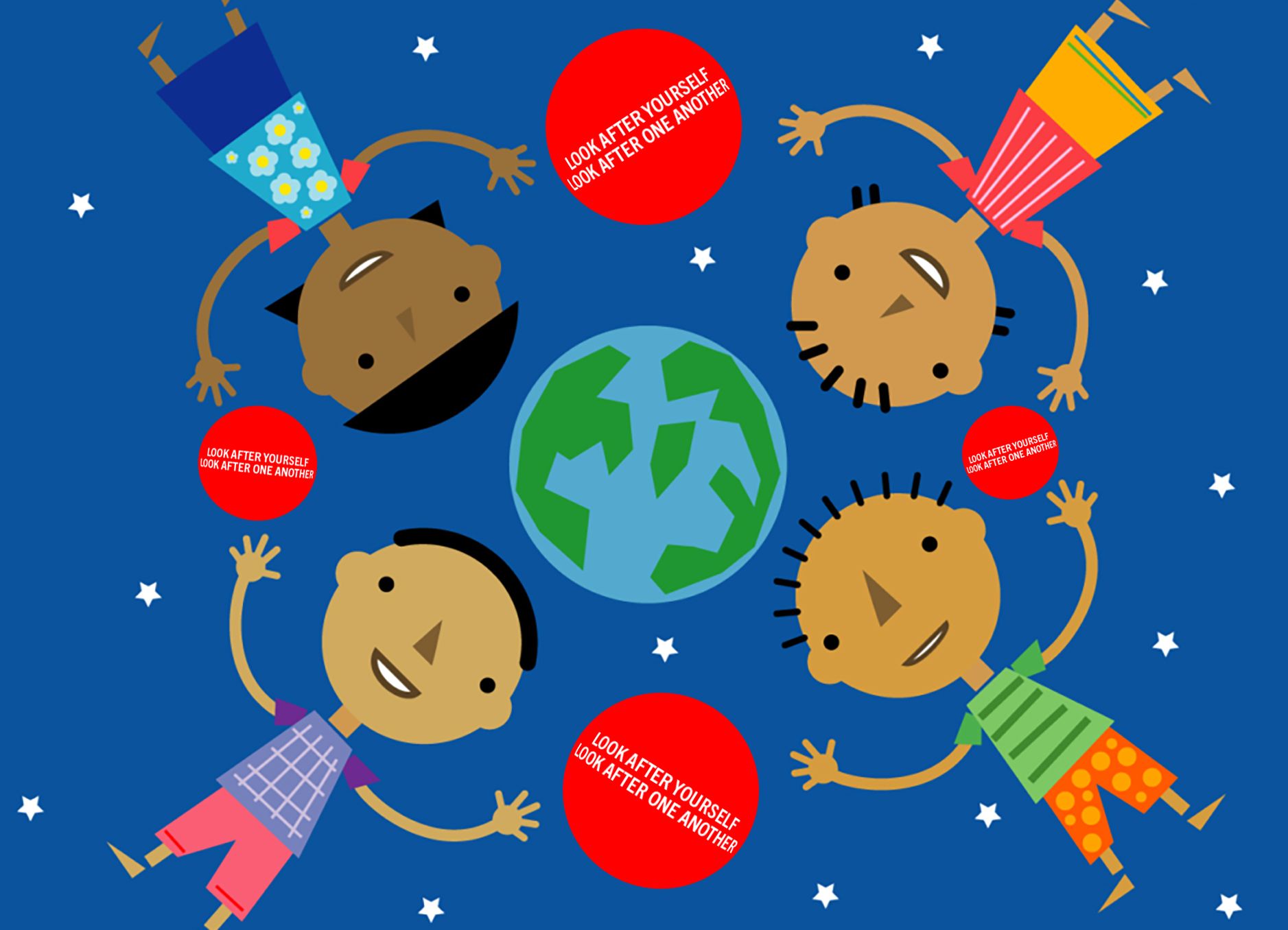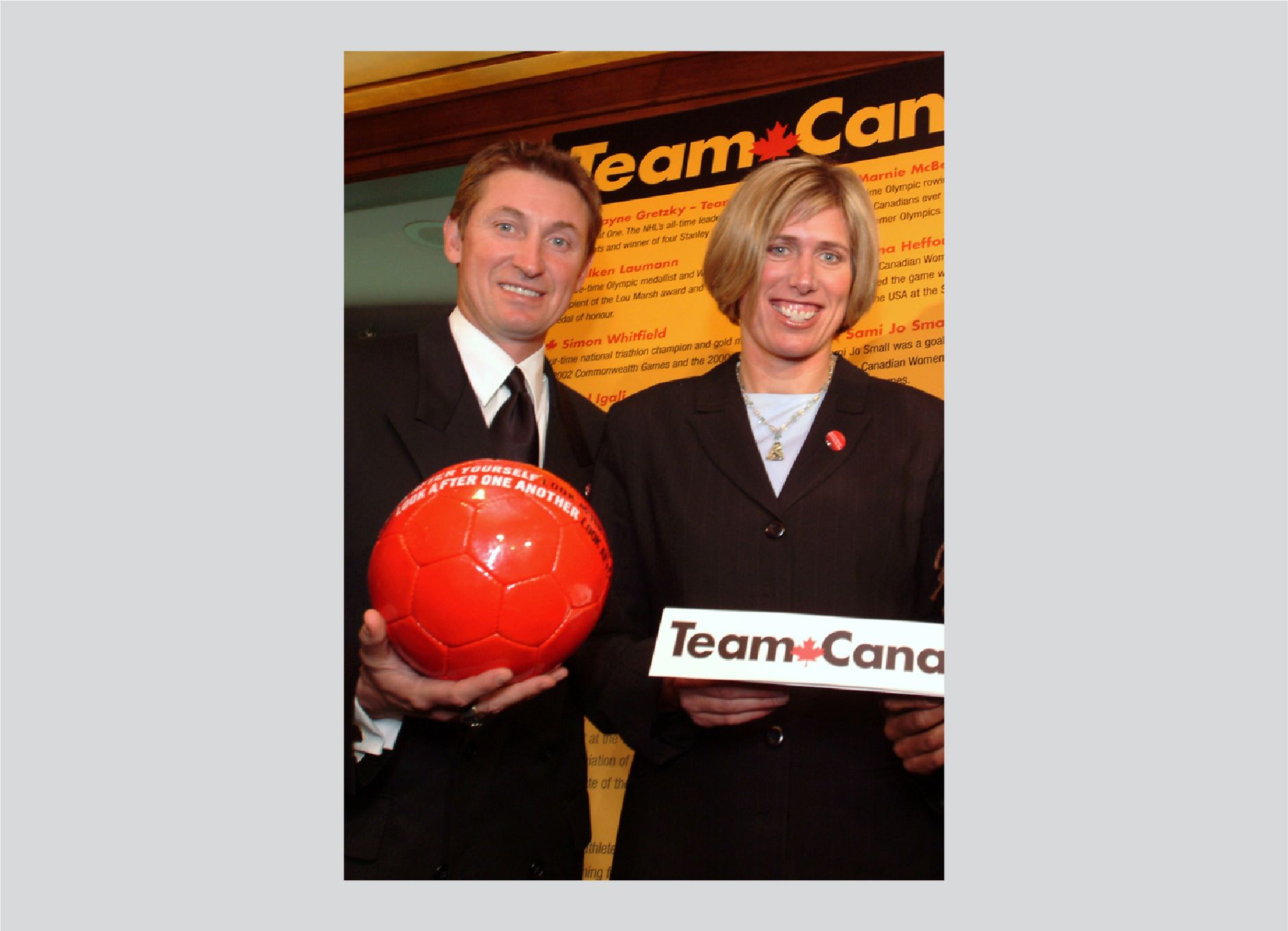 Wayne Gretzky & Silken Laumann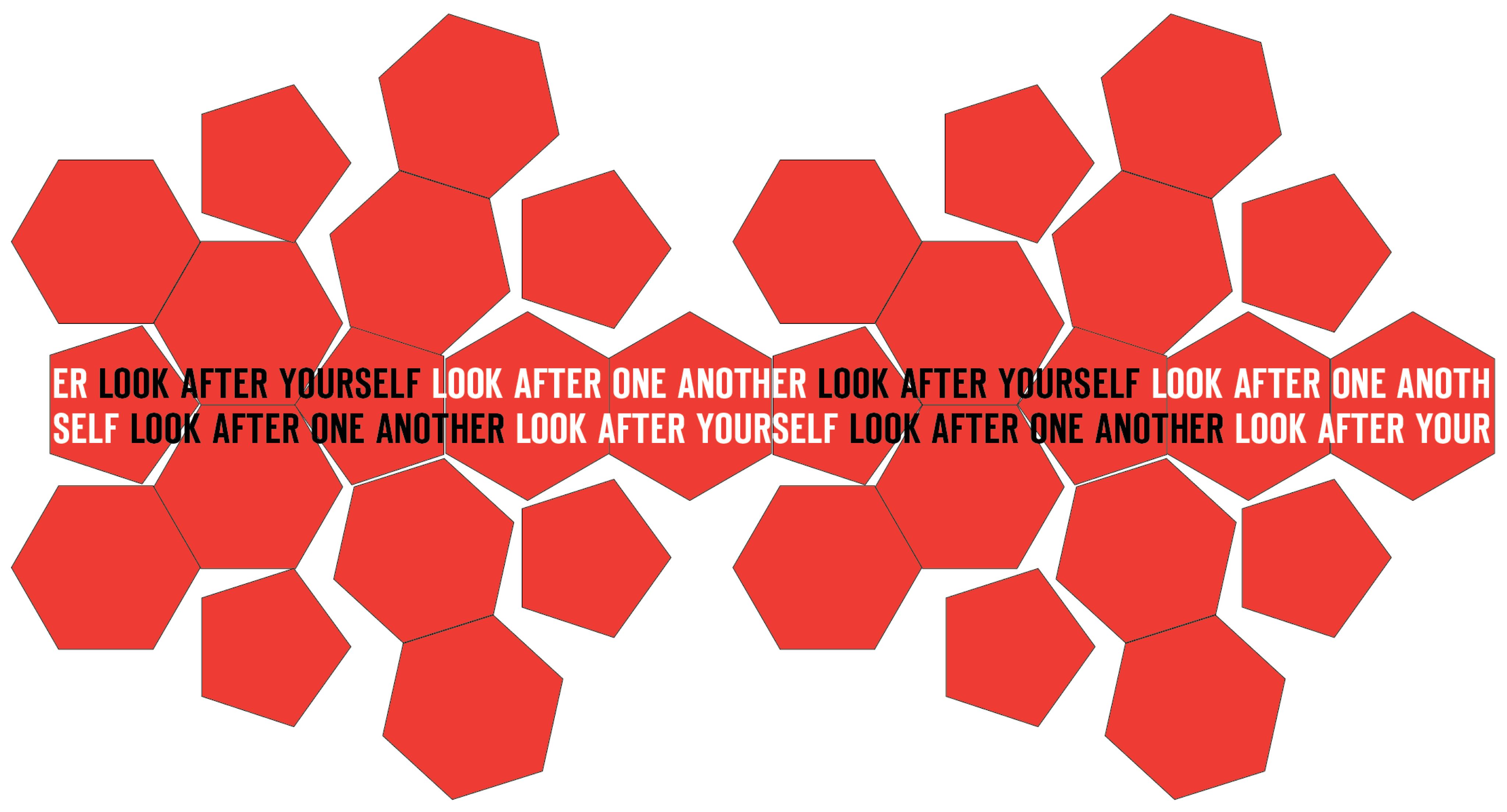 TRUE SPORT
Join it. Show It. Live it. Grow it.
True Sport is a community-based movement to promote a new era of values-driven sport in Canada that was initiated by the Canadian Centre for Ethics in Sport.
Scope: brand strategy, corporate identity, look & feel, marketing materials
Link: truesportpur.ca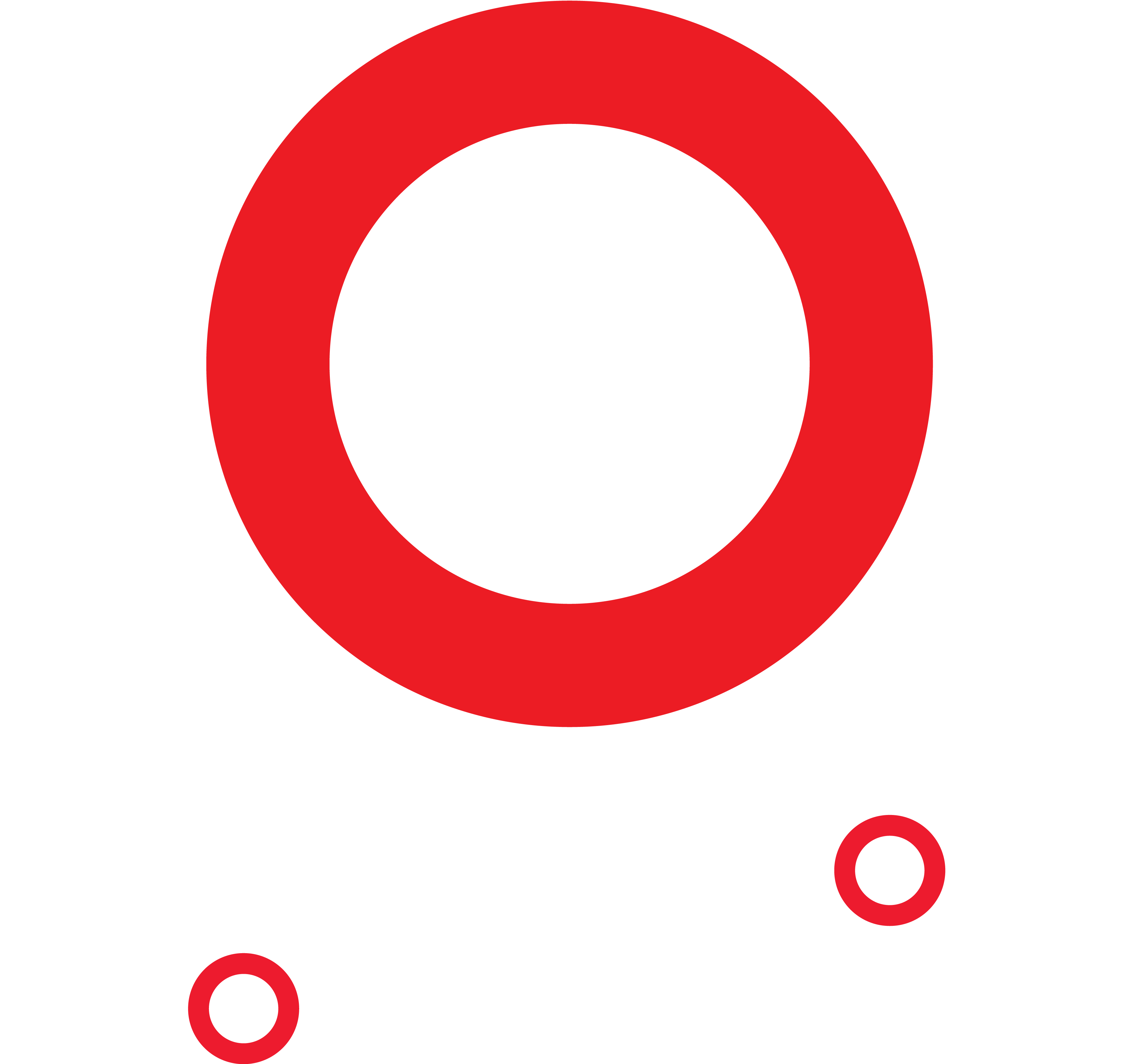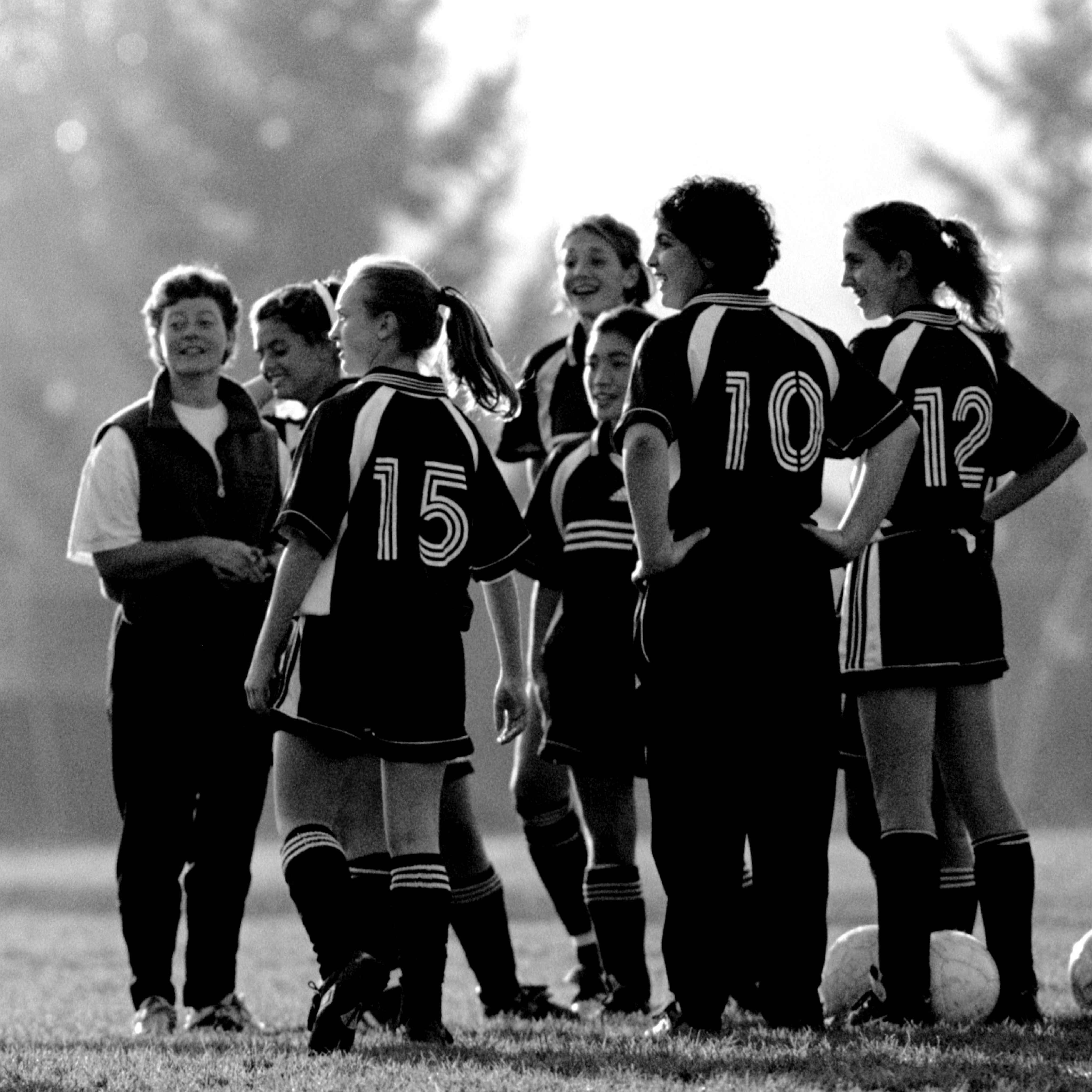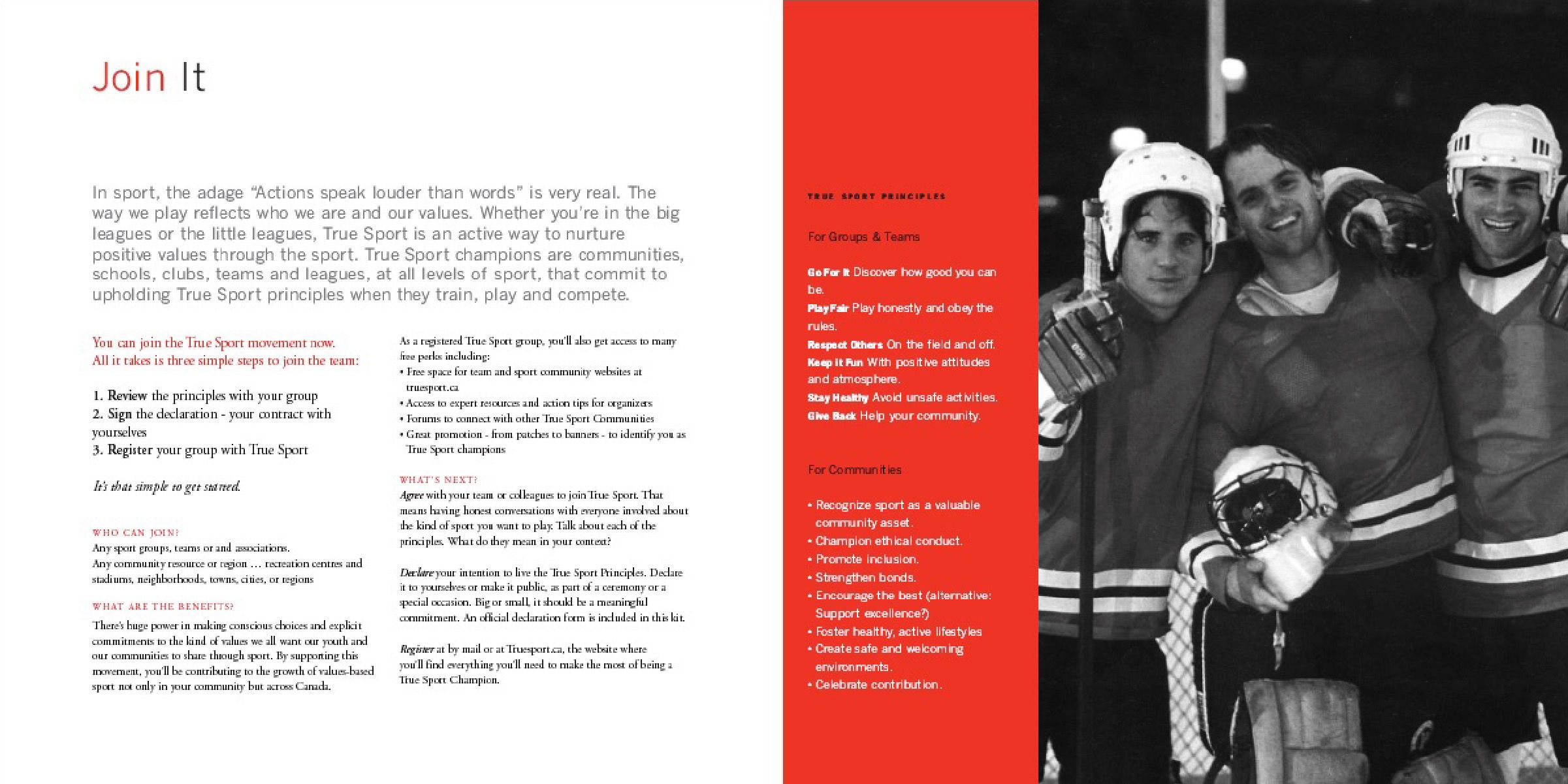 Organizer's Kit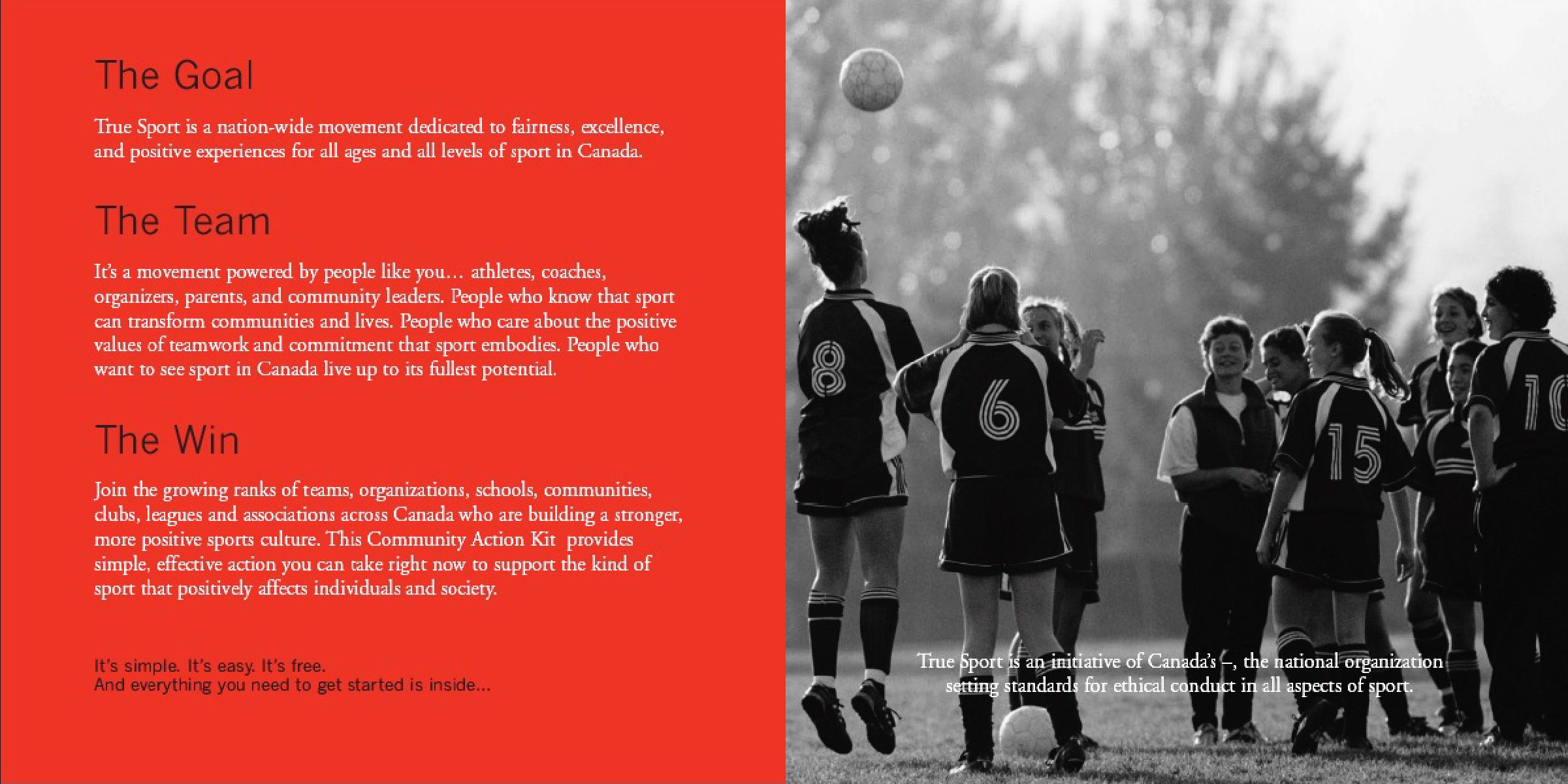 Organizer's Kit (Continued)
VARSITY SPORTS
Great teamwork makes the grade
in higher education.
Varsity brands play a vital role in student life… as proving grounds for athletic prowess, leadership development, and pride-boosters for school spirit.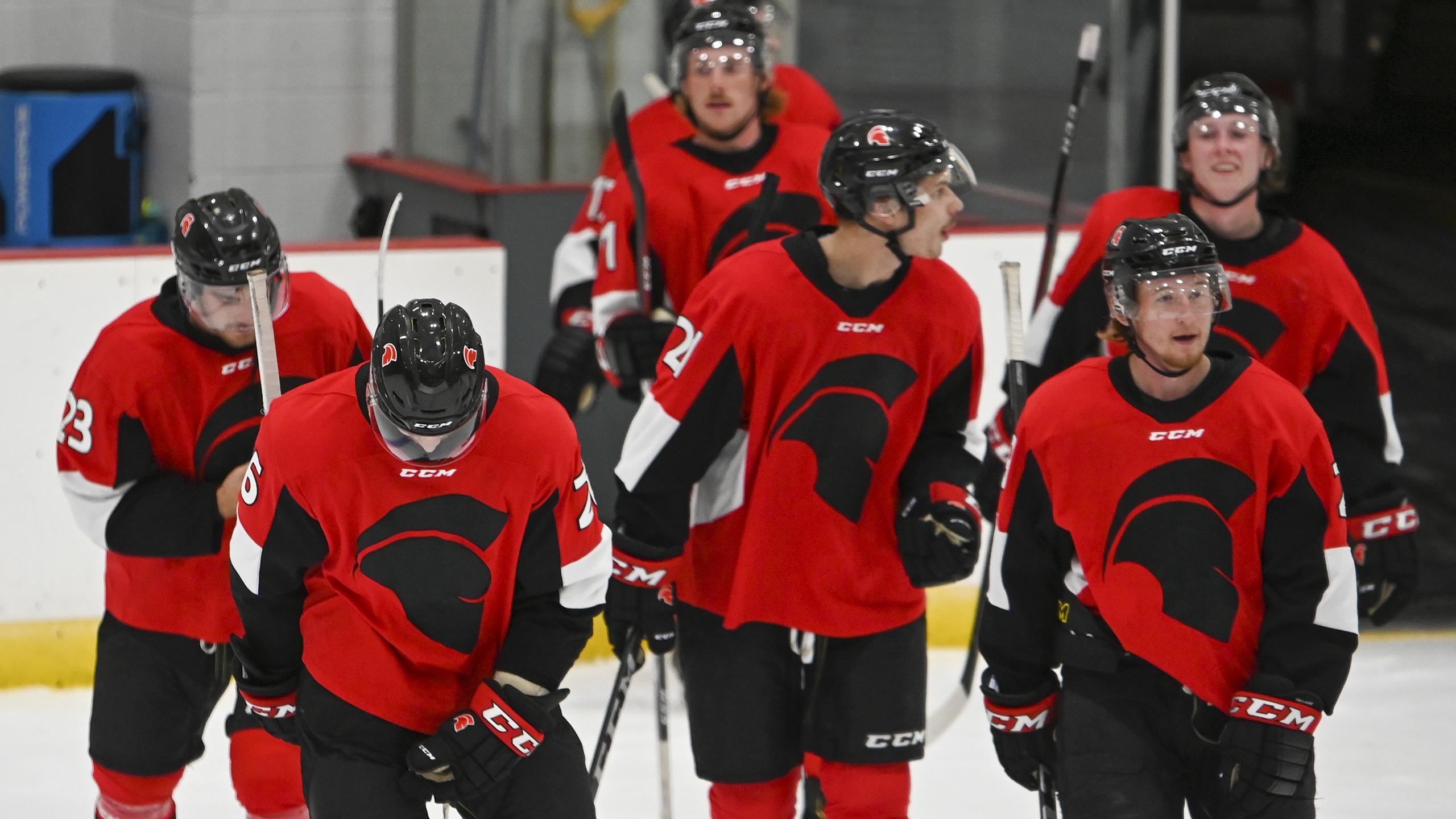 We are all Trojans!
In 2016 we worked with Alberta's leading Polytechnic, SAIT (Southern Alberta Institute of Technology) to rethink, rebrand, and reintroduce it to the world.
As part of the institutional rebrand we gave their athletics program, the Trojans, a cool, contemporary new look that drew typographic and design inspiration from SAIT's new image. From intramurals to varsity athletics, the Trojans brand confidently embodies its values of Courage, Determination, and Spirit.
Scope: visual identity, marketing materials
Link: saittrojans.com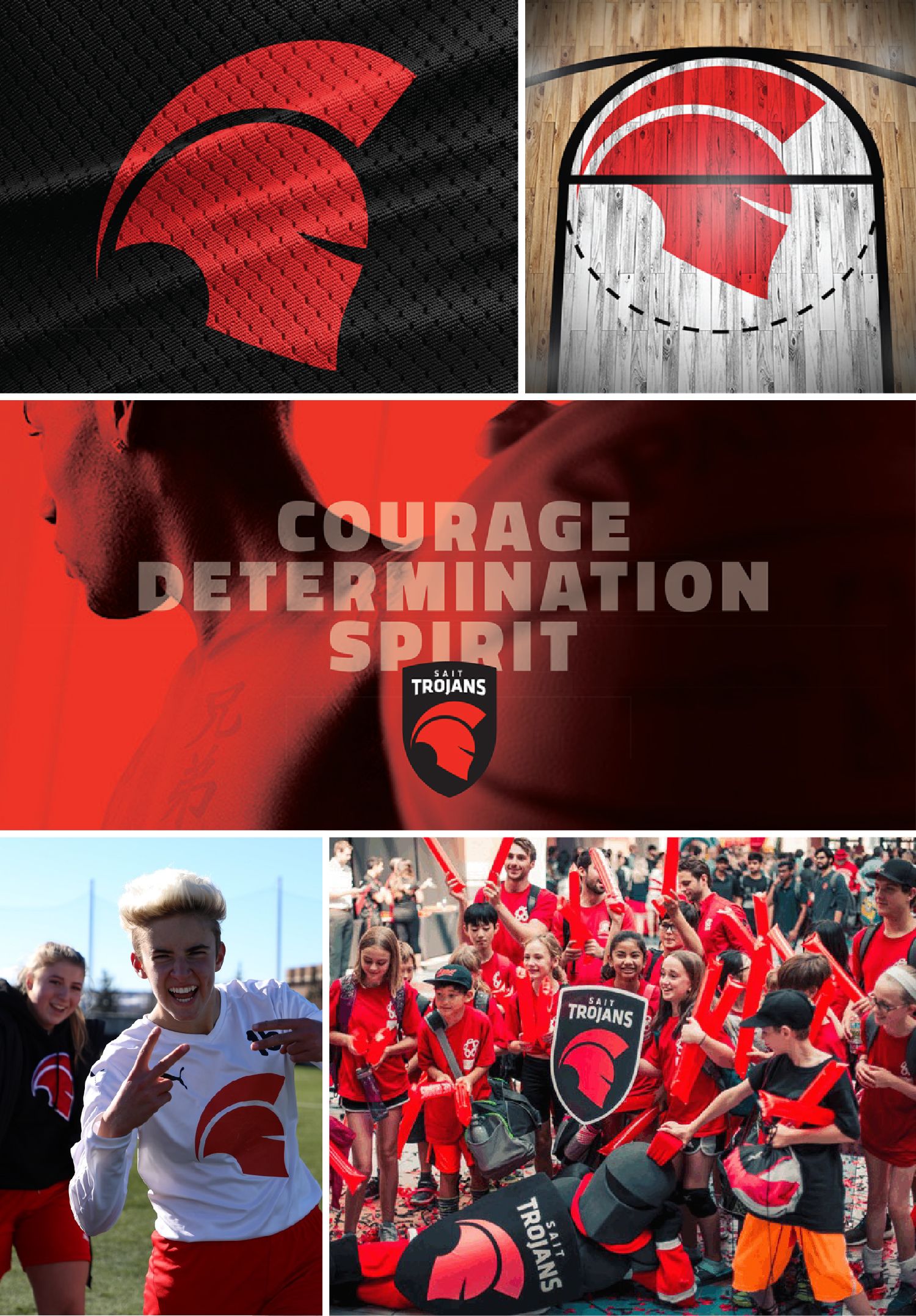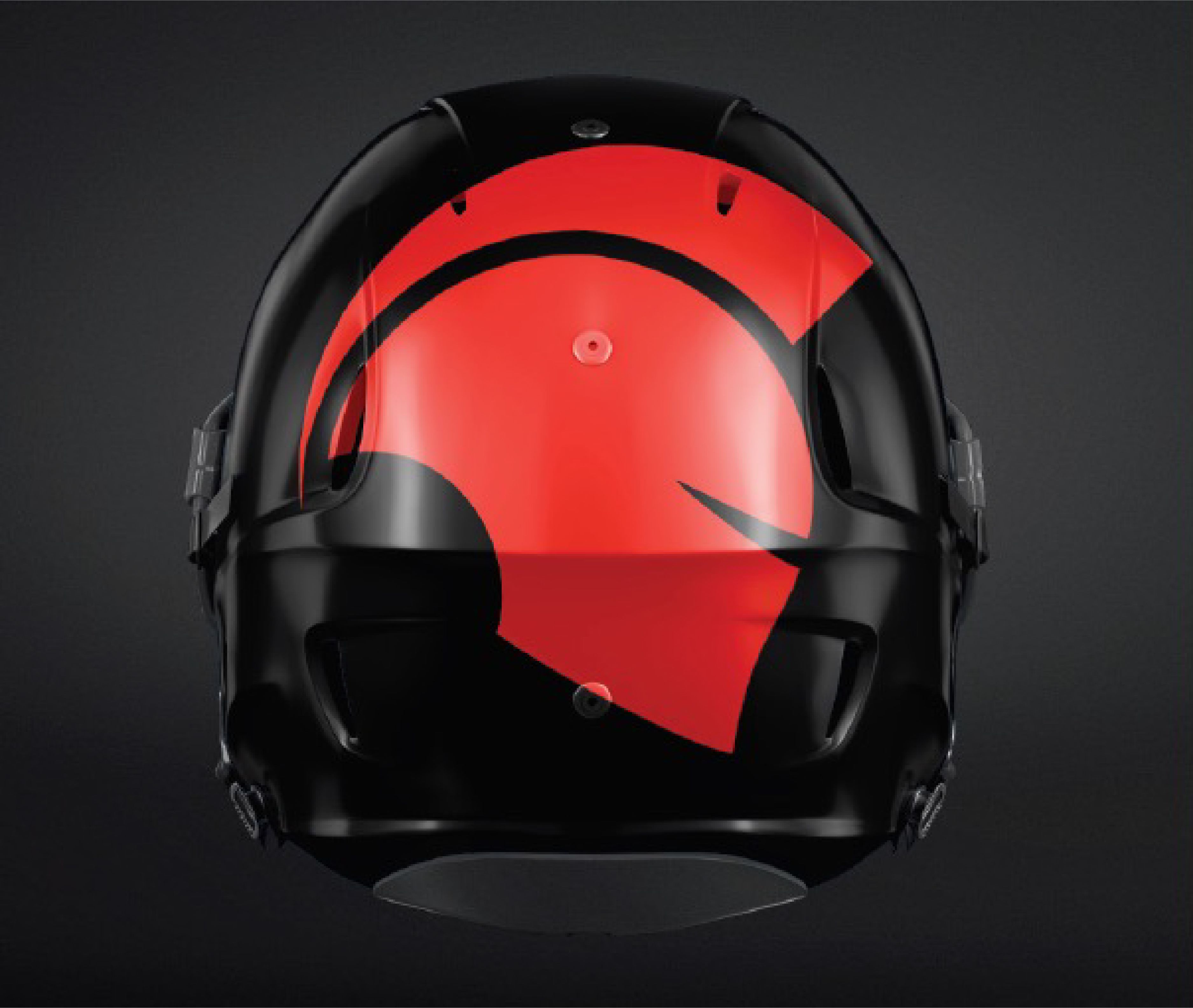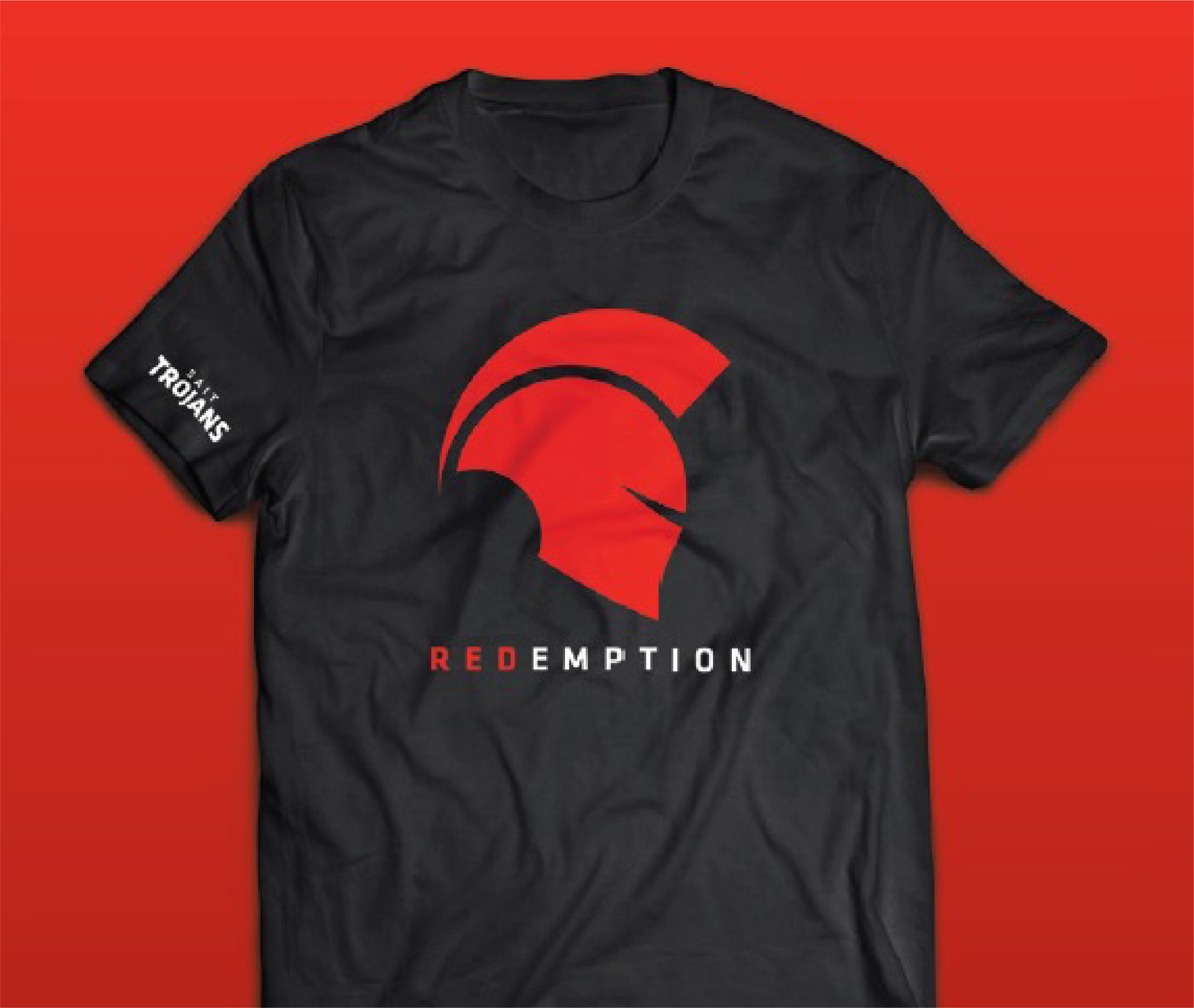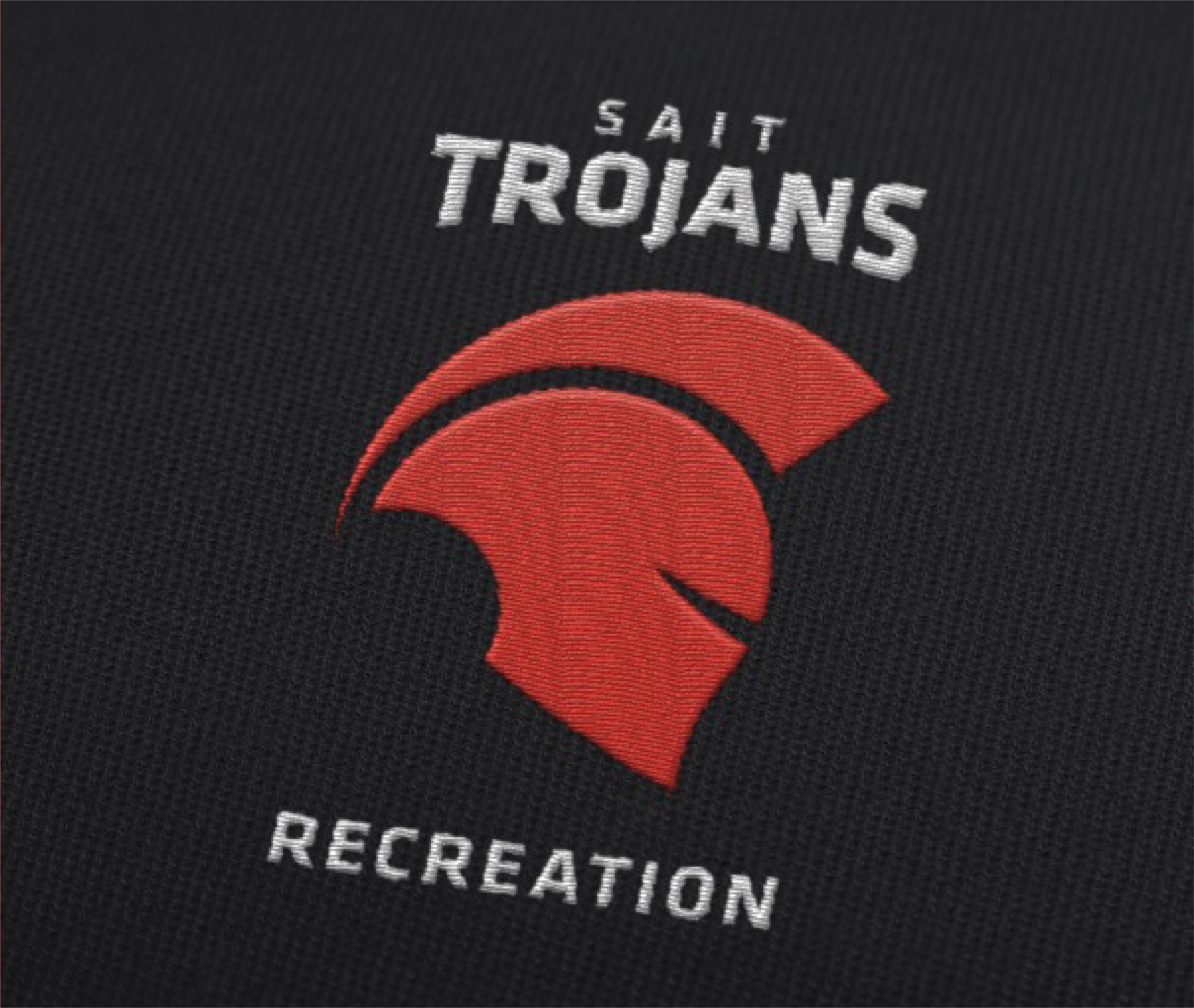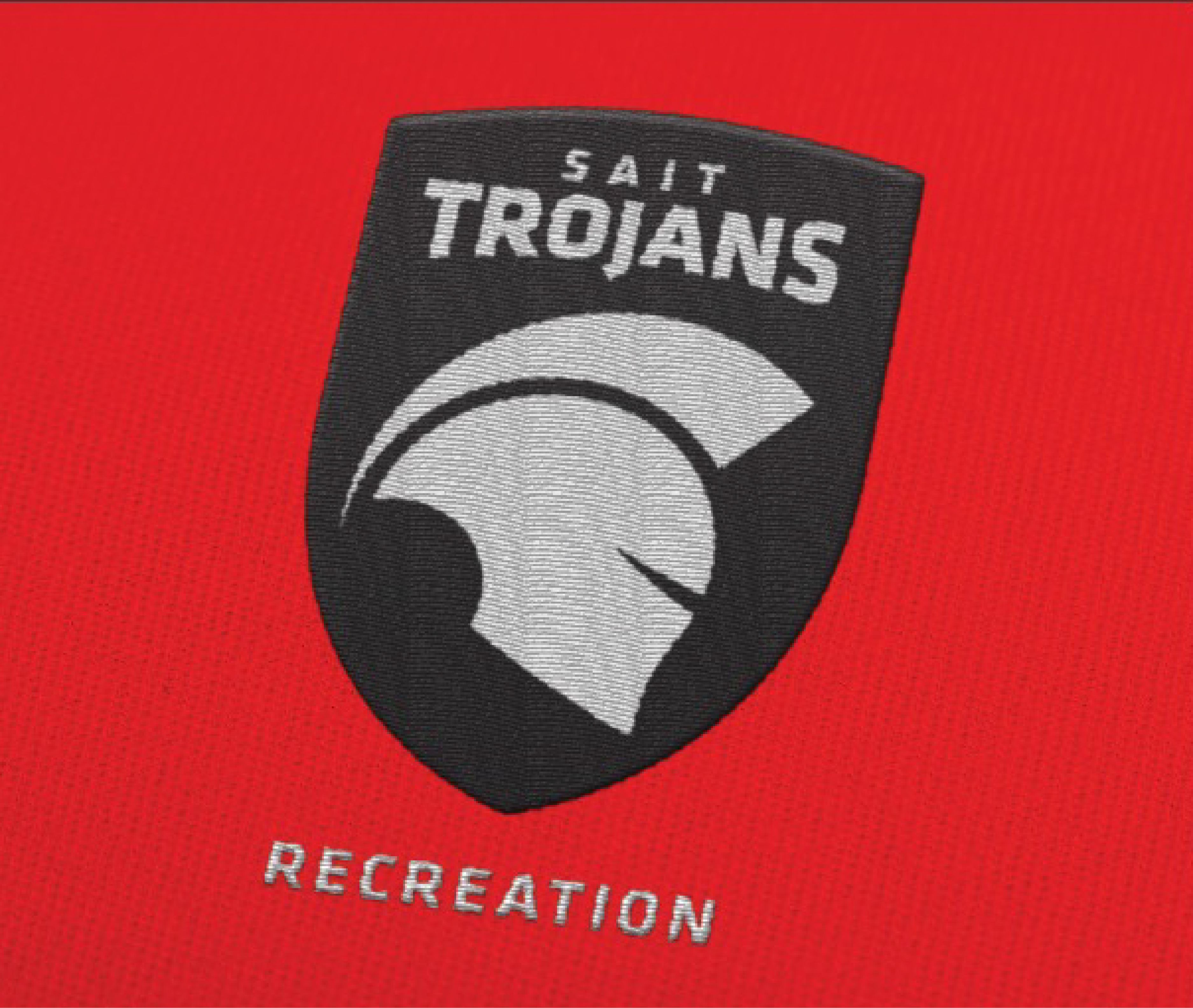 Redemption
Come aboard as the Trojans do battle in the CCAA and ACAAC.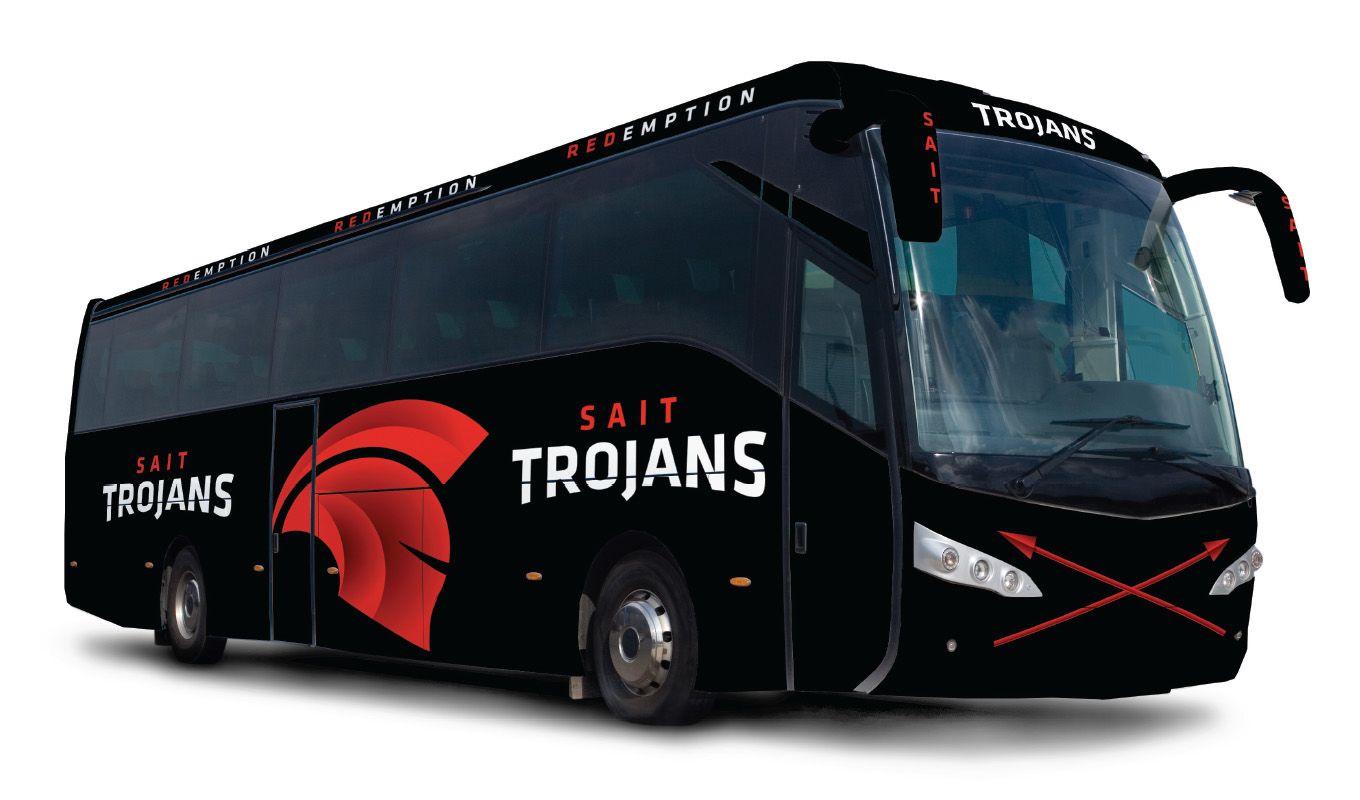 BROCK BADGERS
A bit more menacing, but
a LOT more functional.
We updated the Badgers logo to make it more functional for contemporary media usage and uniform/clothing reproduction. We also brought greater consistency and coherence to their swag and gear while respecting the unique design vernacular of individual sports.
Scope: visual identity update, guidelines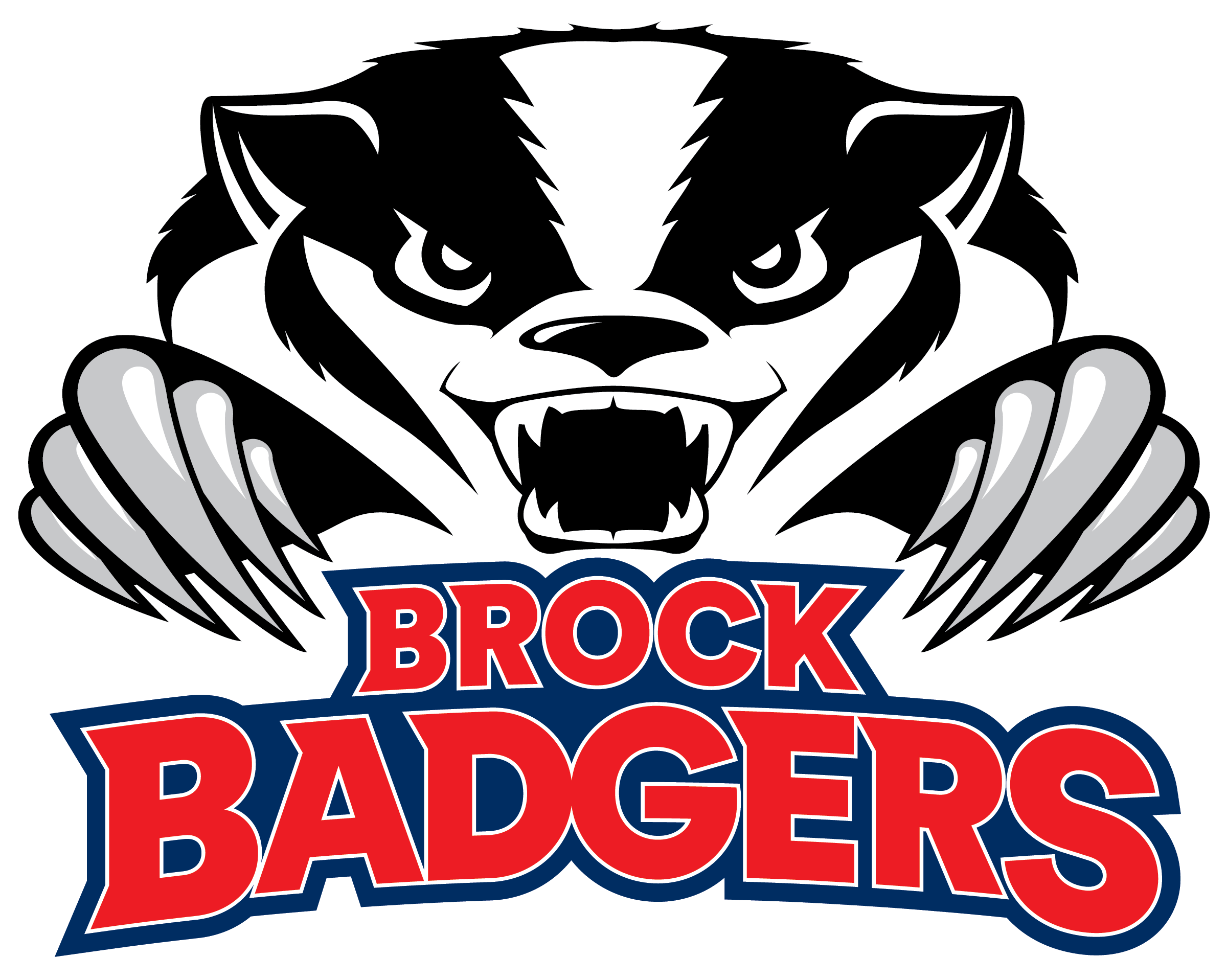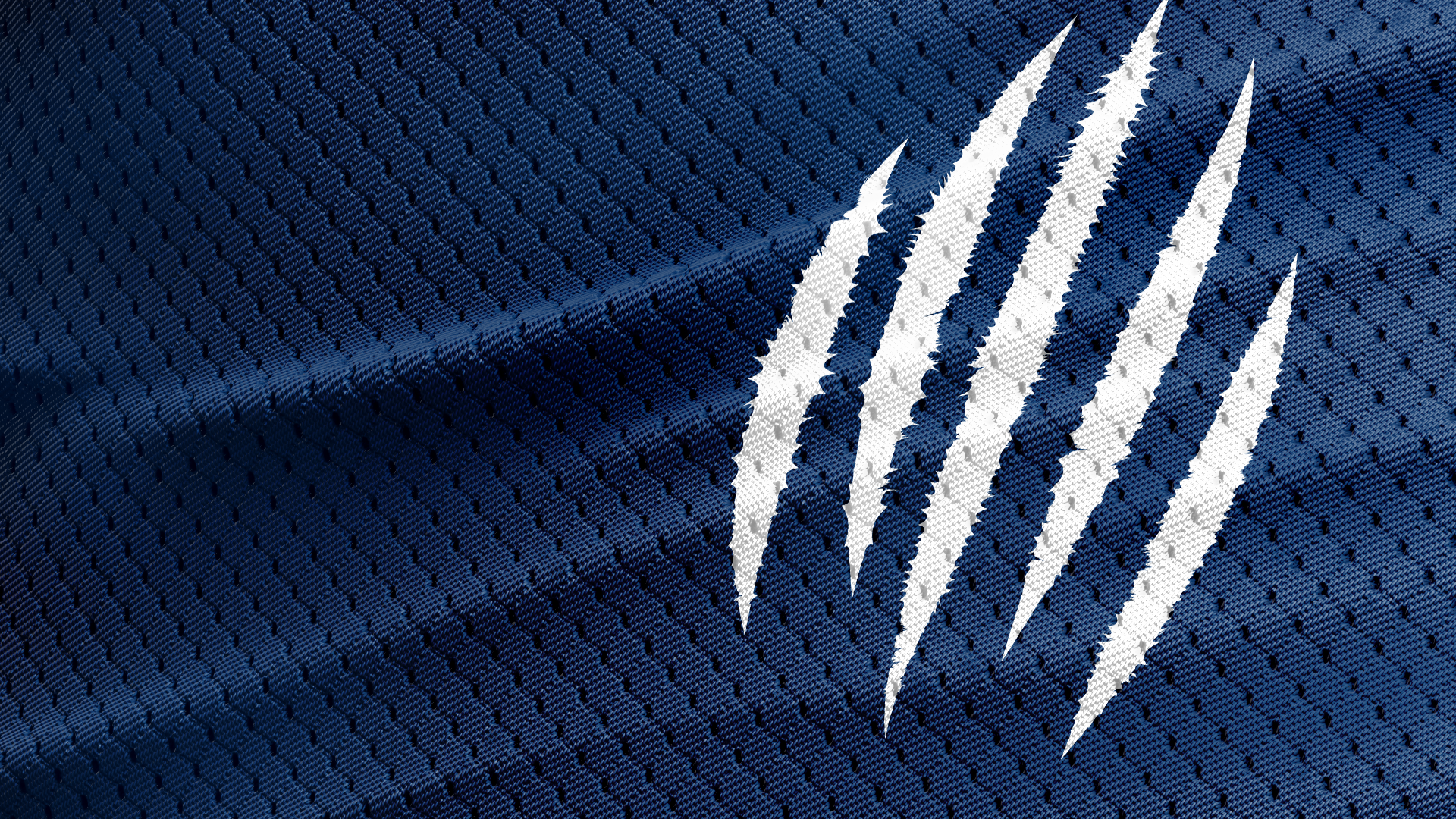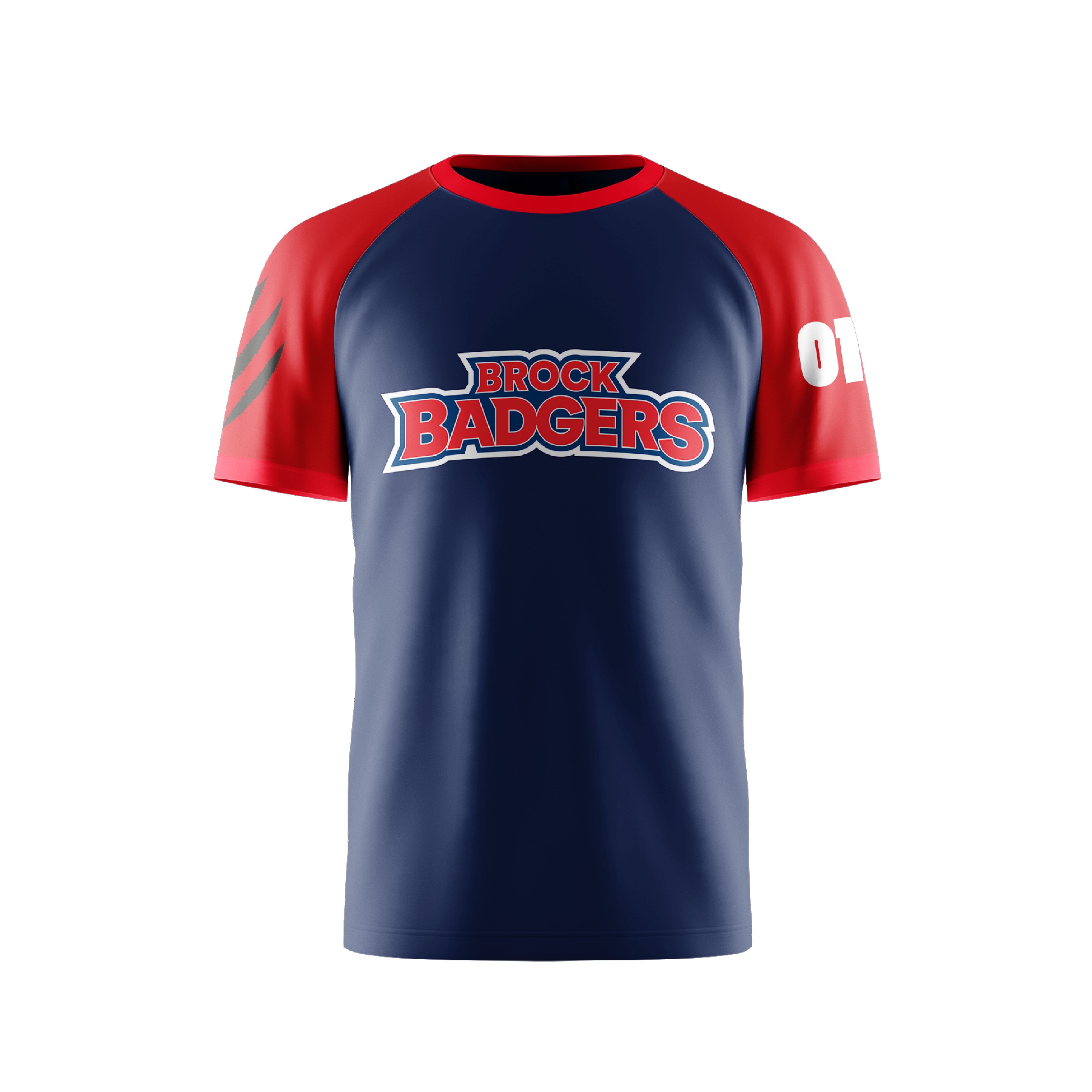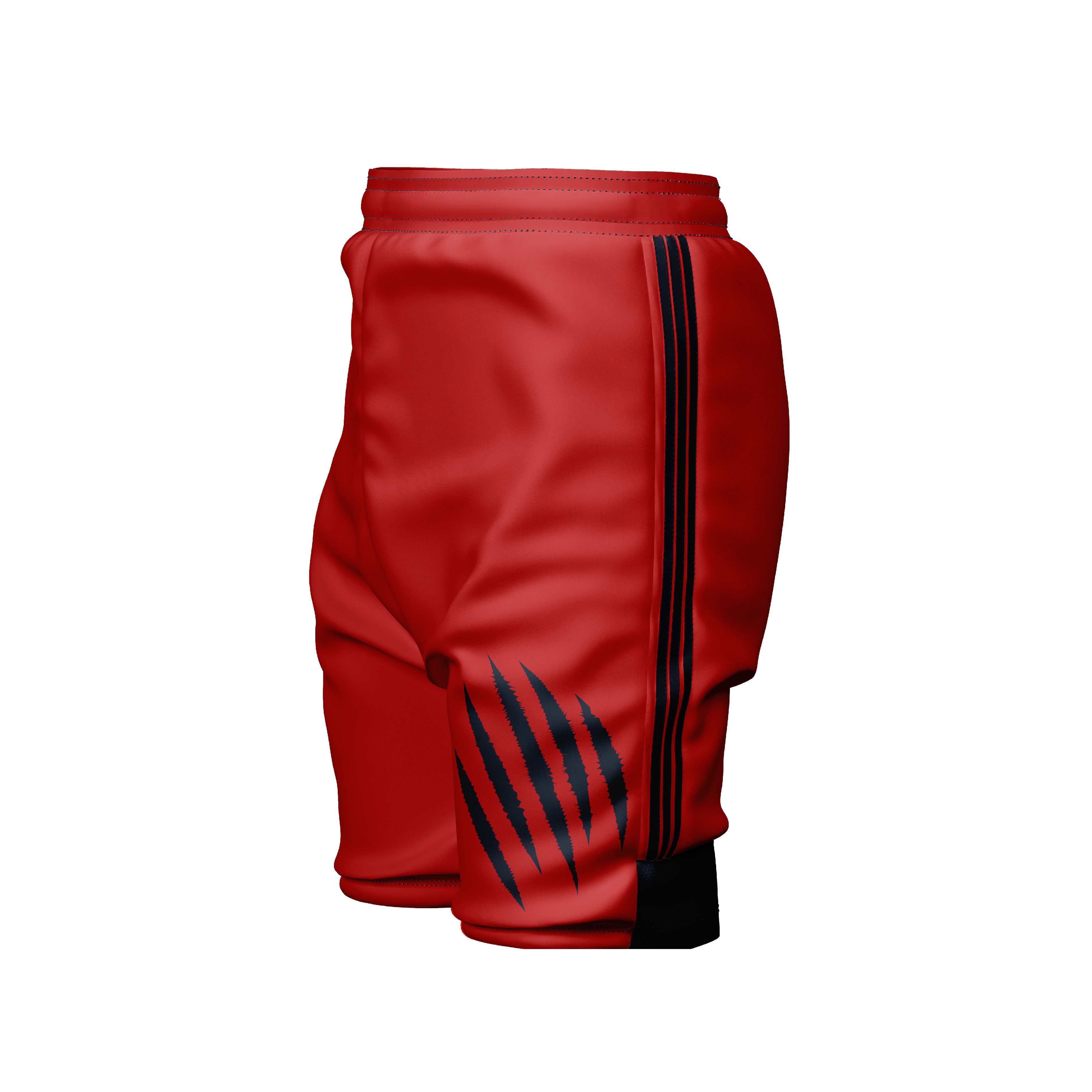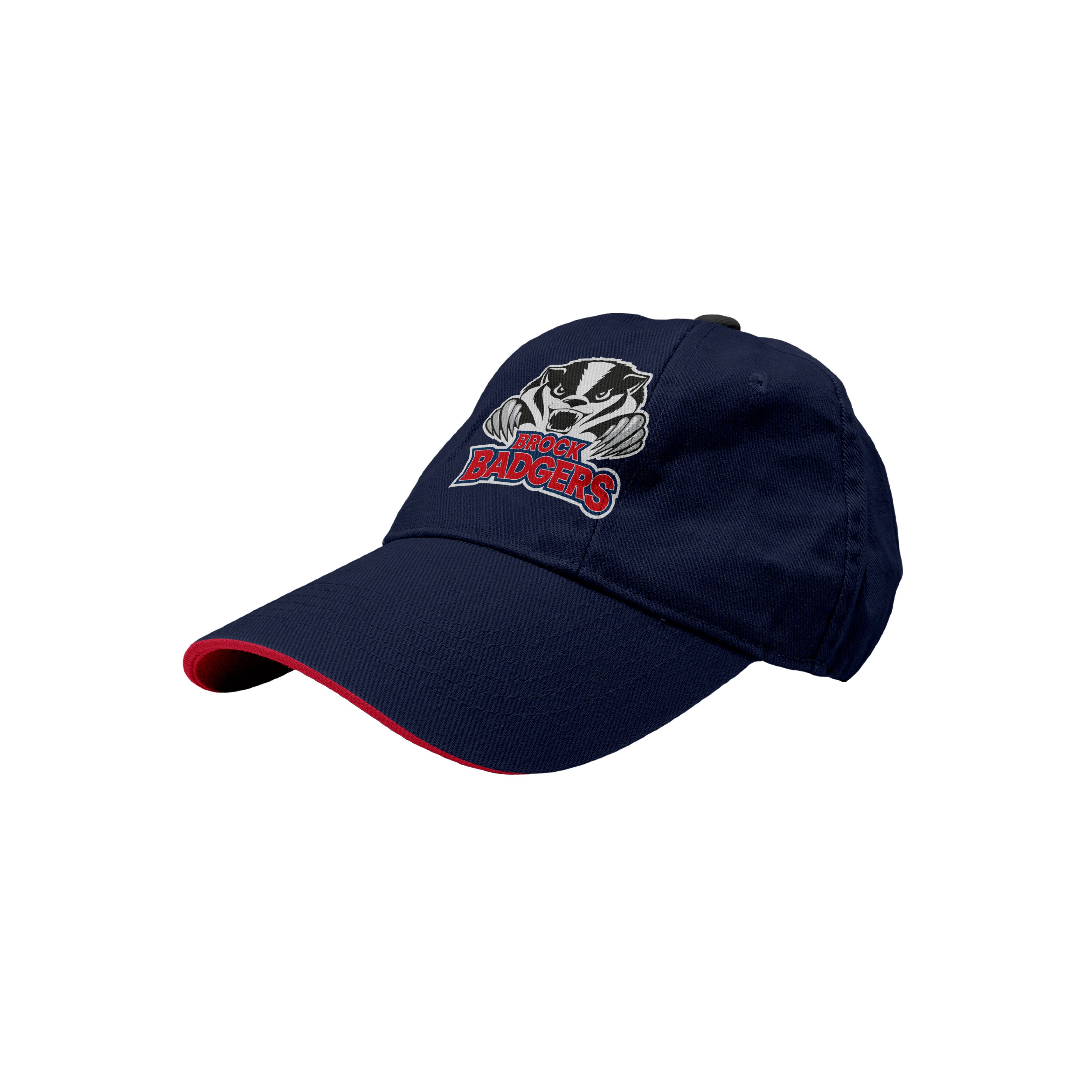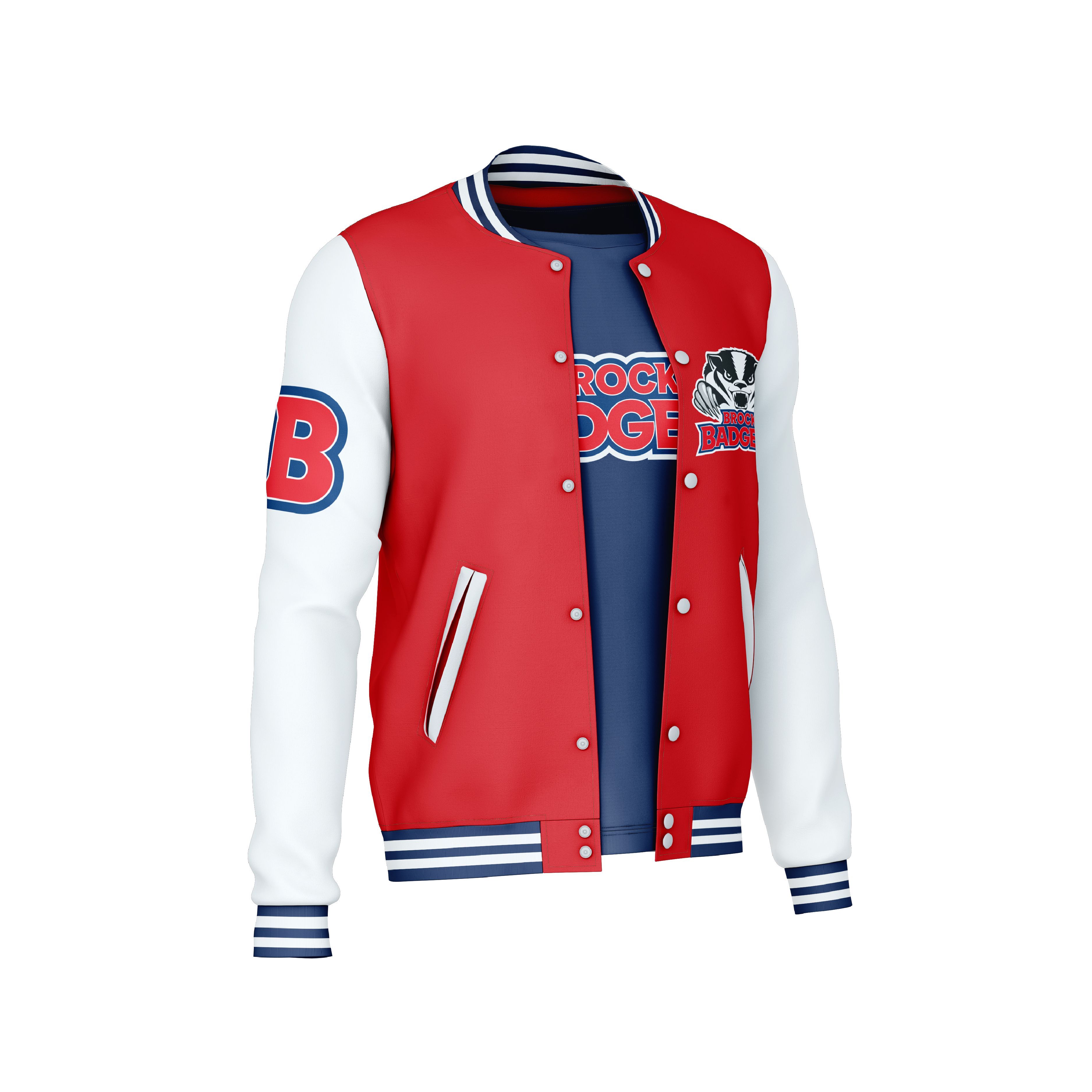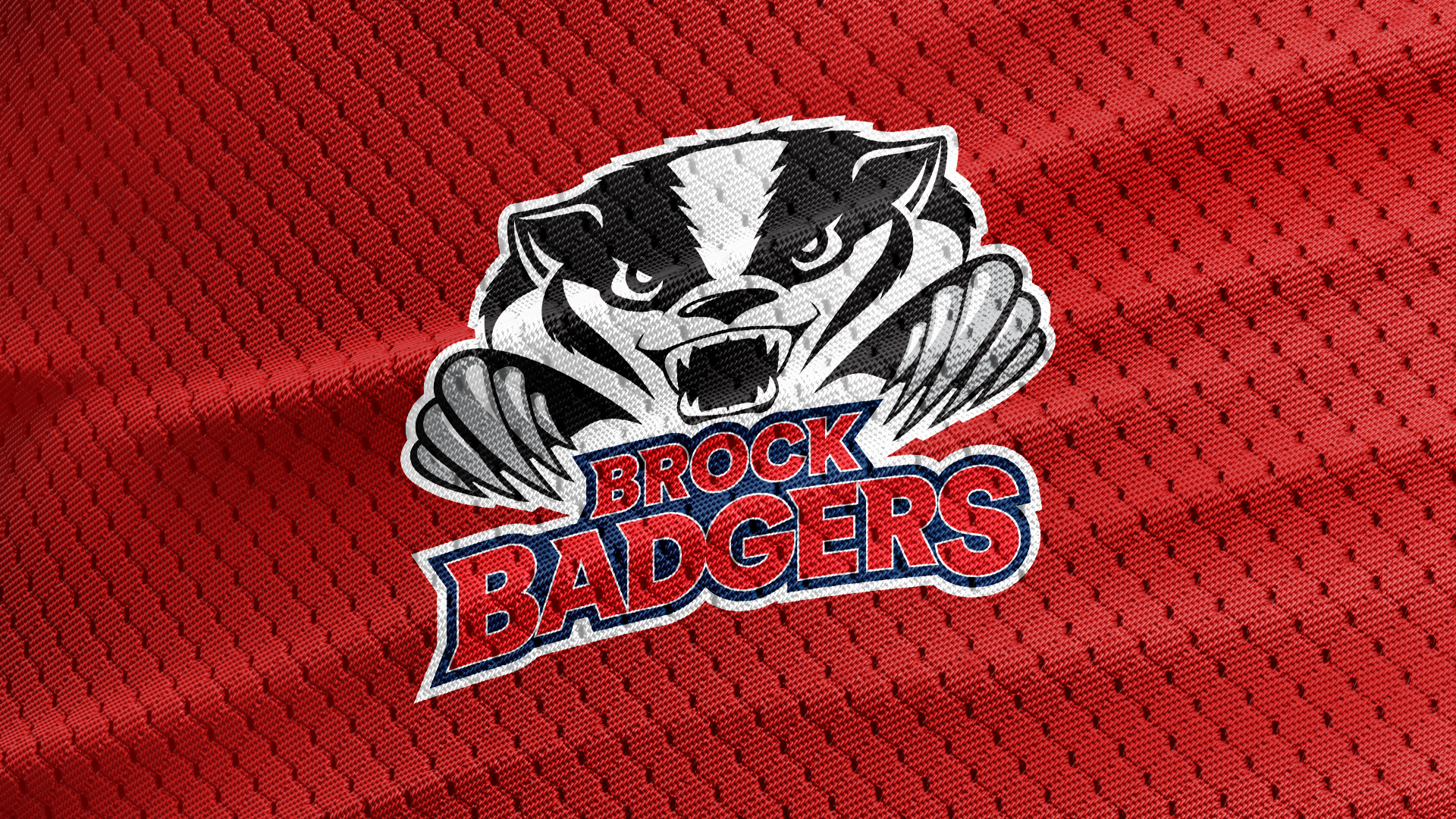 ONCE A RAM ALWAYS A RAM
We helped the Rams establish its stylized R as a strong secondary logo, helping this athletic powerhouse look the part in its new/old digs, the former Maple Leaf Gardens. Additional updates and subtle logo refinements put the final polish on a robust Rams brand.
Scope: identity system, marketing materials, brand guidelines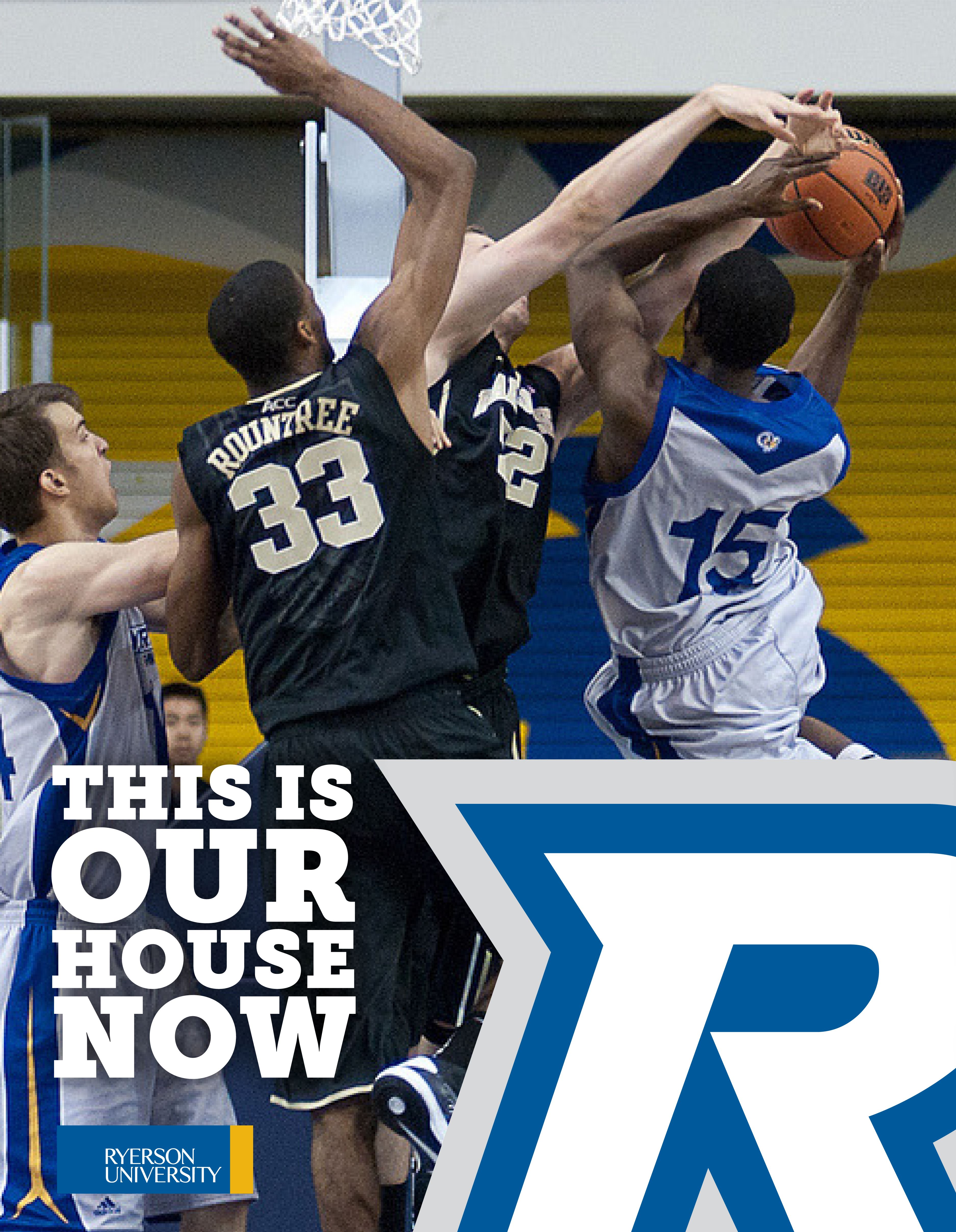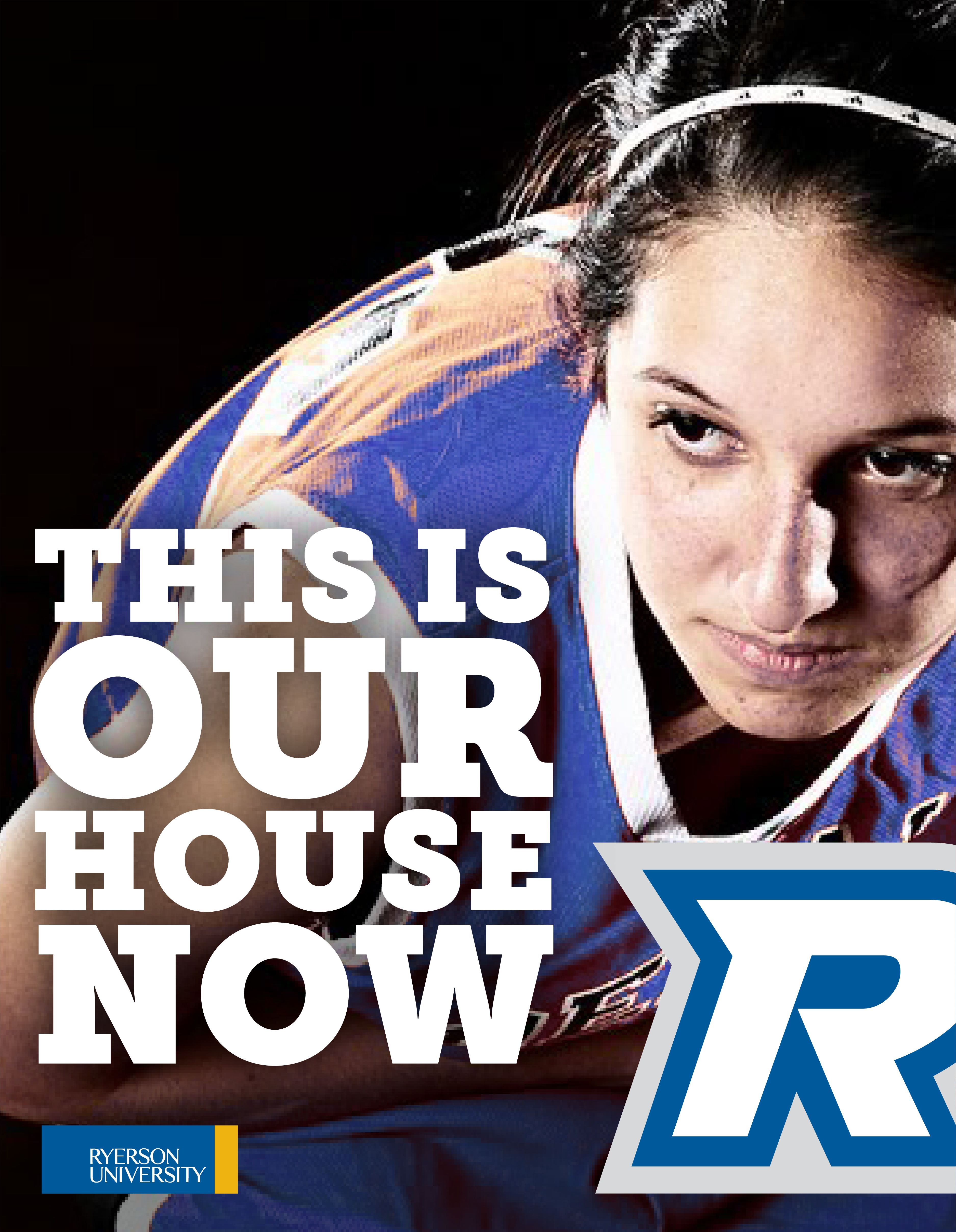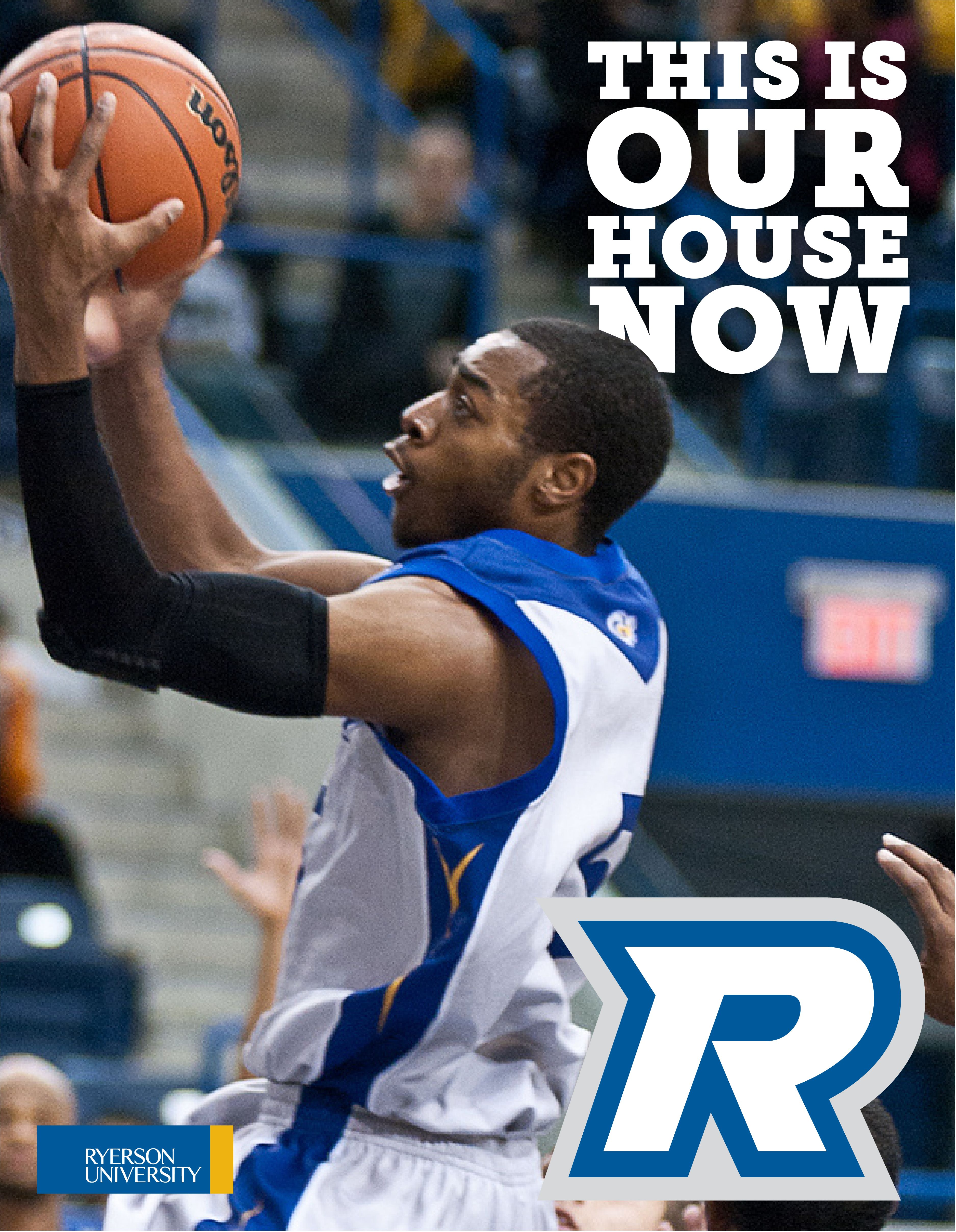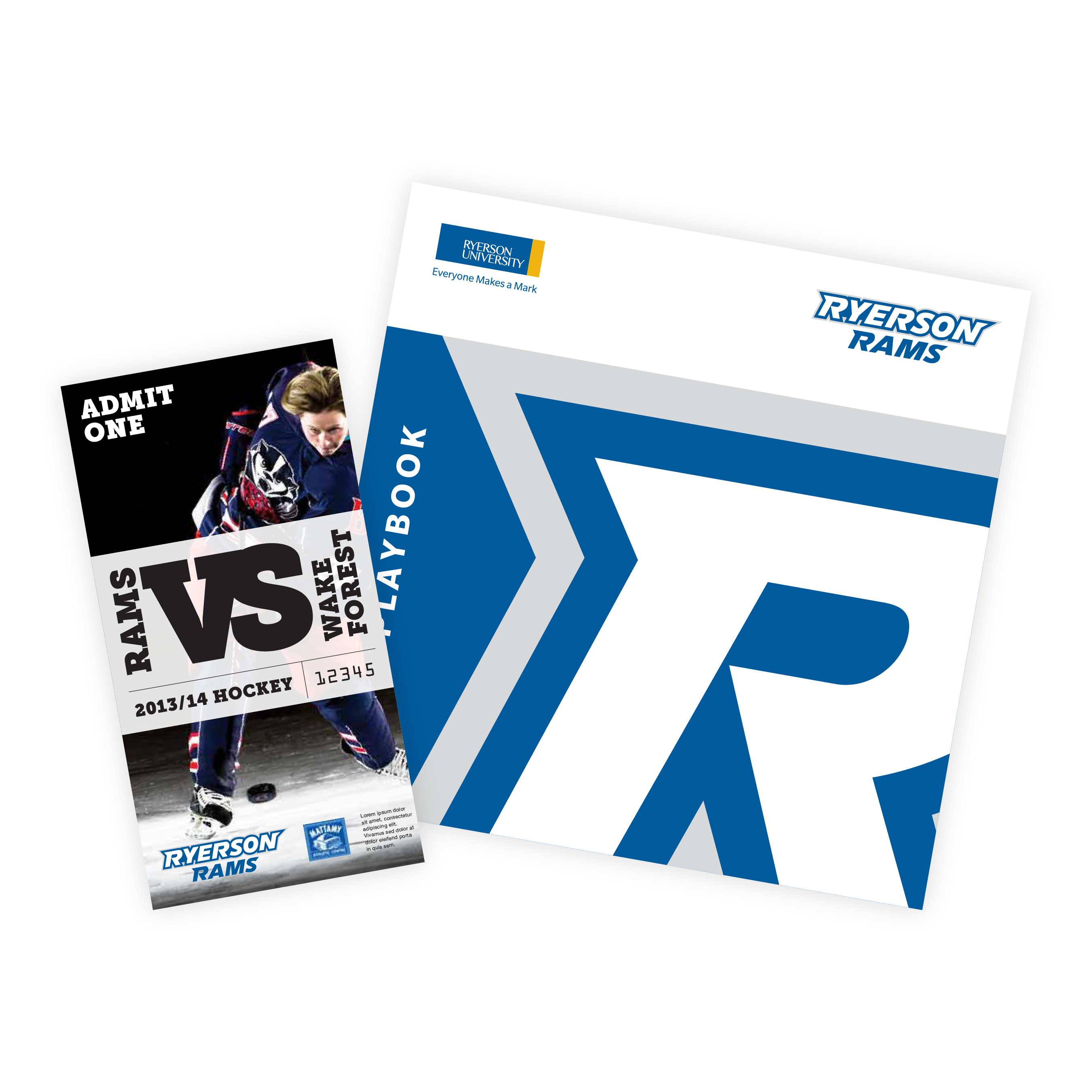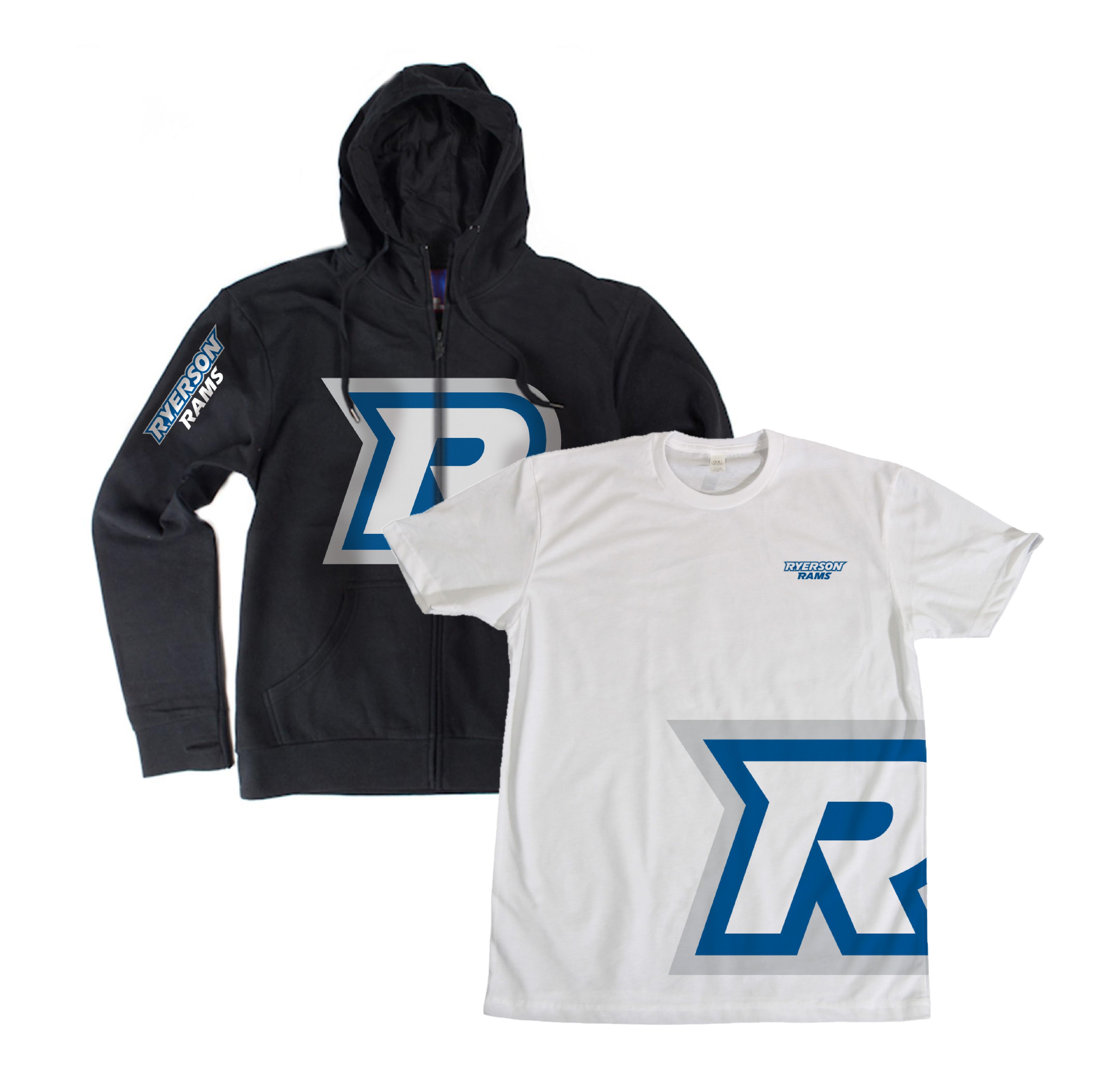 CARLETON RAVENS
We leveraged Carleton's strong and contemporary sports brand to help make better connections between the Ravens and Carleton University itself. Connecting the dots for students, alumni, staff, faculty, and fans everywhere, the Ravens are set to soar like never before!
Scope: visual identity update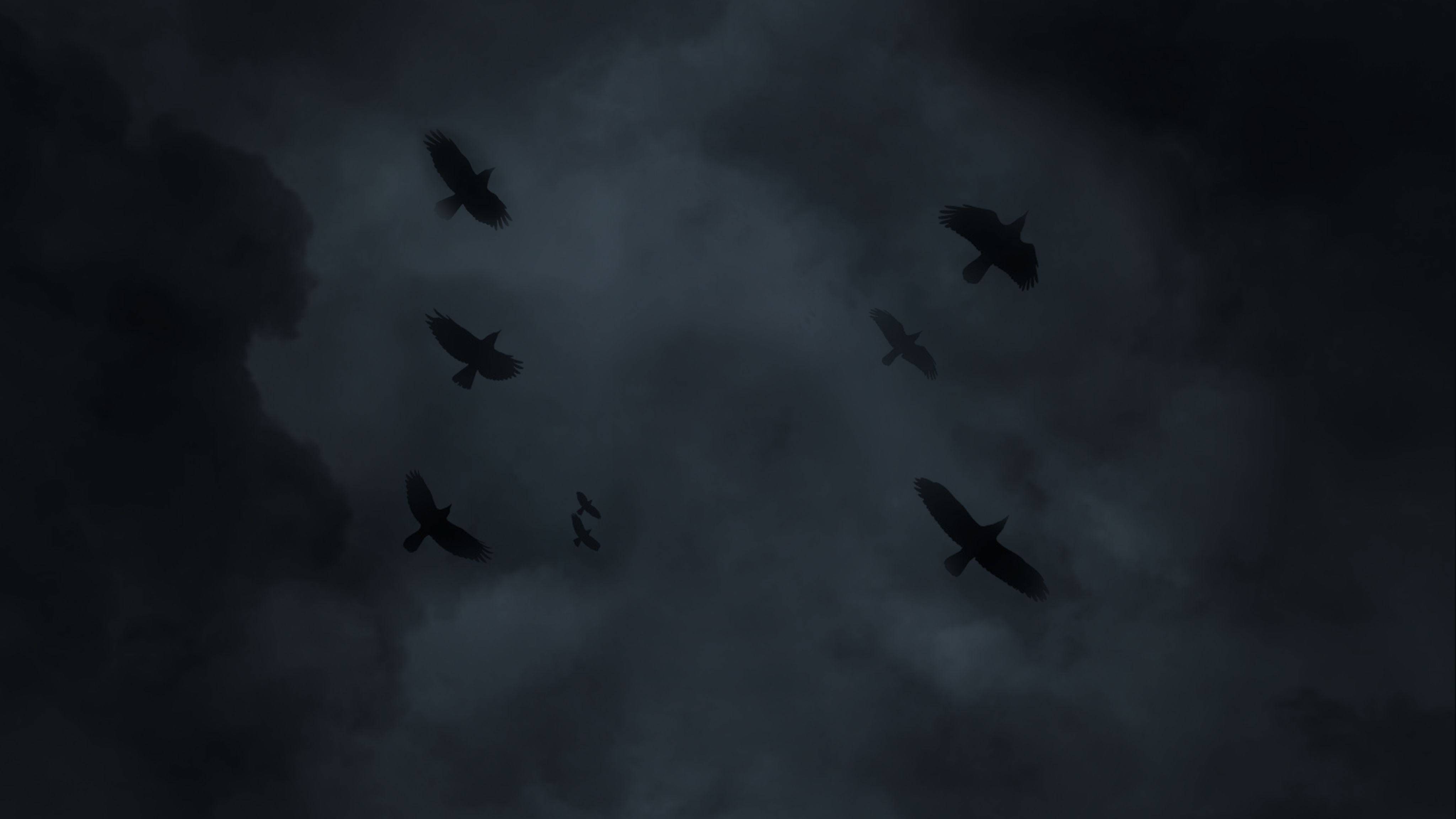 Let's Play!
8 Case Goods Lane, Suite 220
Toronto, Ontario M5A 3C4
Canada