Even place has its own kind of genius and spirit. Great brands are rooted in the unique terroir of place.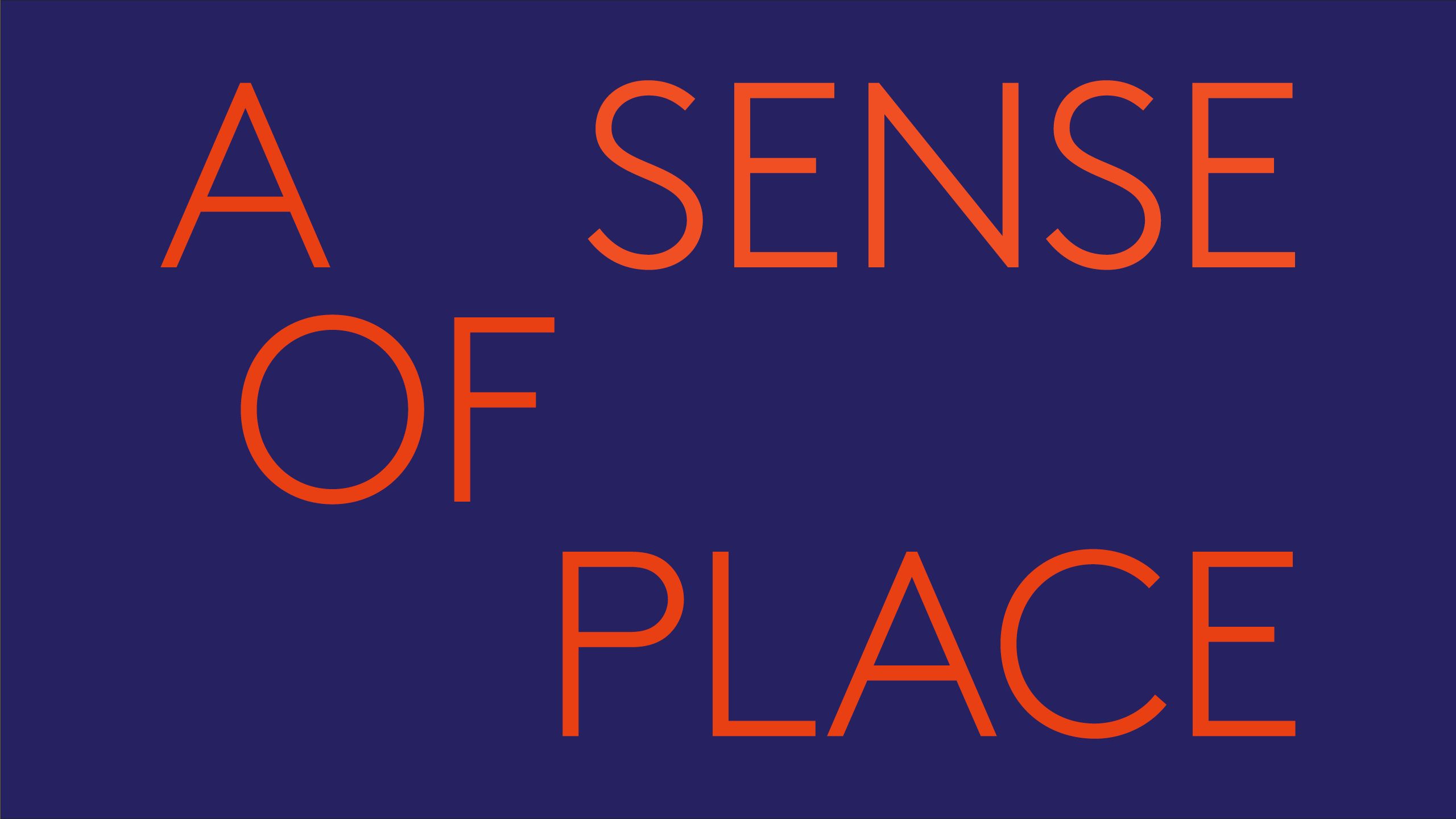 Today, no business,
no organization, no place succeeds alone.
In a world of interdependence, it's the connections you create, the communities you engage, and the collaborations you enable that drive real value.
Washington, D.C.
One city. Many experiences.
Beyond the monuments, DC is a vibrant city
of diverse neighborhoods with
powerful stories to uncover.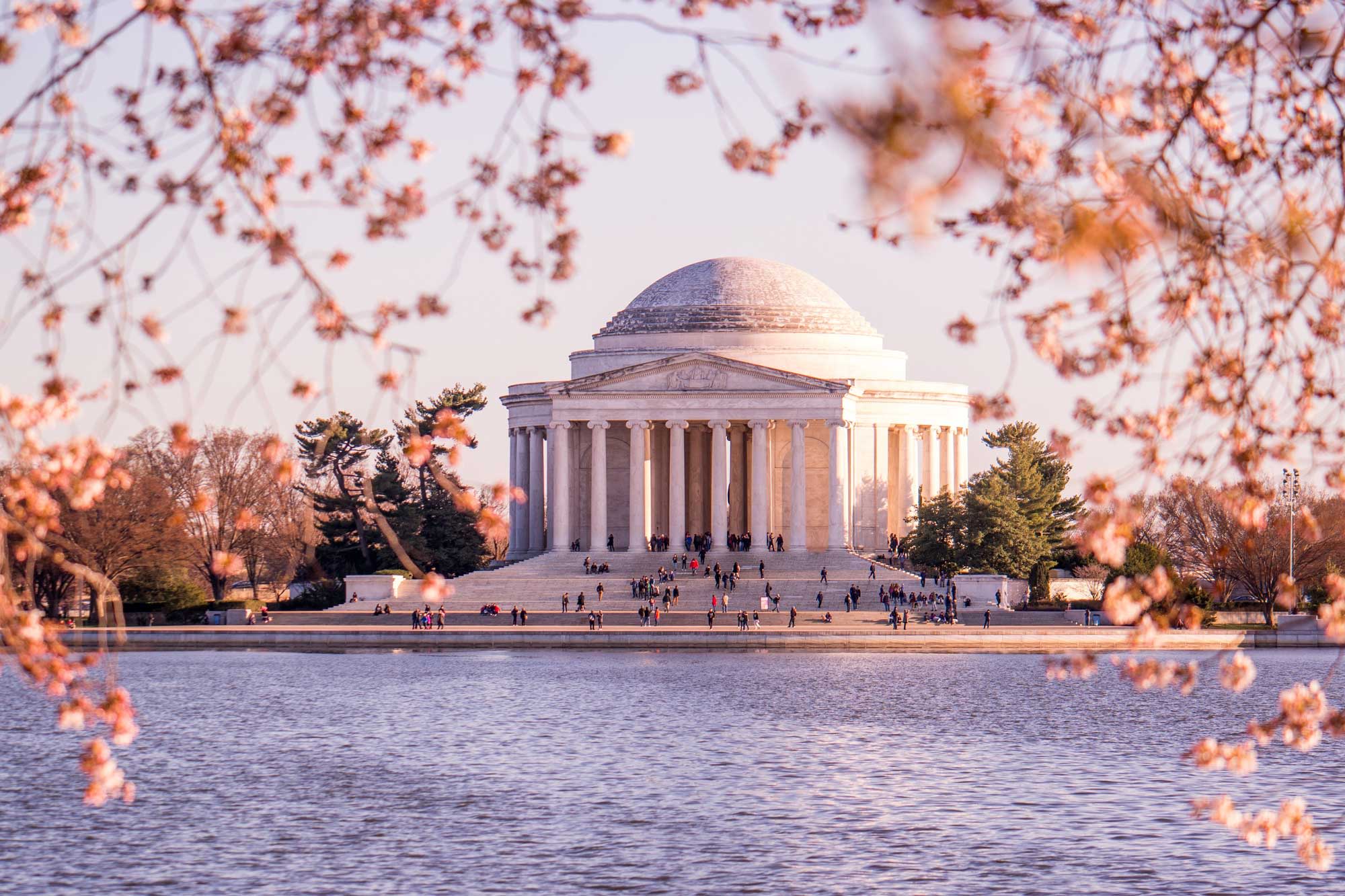 Dupont Circle
For years, this was one of the smartest addresses in Washington – home of innovators, influencers and progressive social movements. But Dupont Circle had lost its caché. A BID organization was formed to reinvigorate the area, creating more vibrant experiences for residents, businesses and visitors. By reclaiming the area's role as DC's international heart (home to Embassy Row and numerous cultural centers); highlighting its cluster of vanguard think tanks and associations; and celebrating its renown as a gathering place for celebrations and causes, the BID has attracted investment in new park facilities. Support for independent retailers is bringing back local shoppers and visitors. Our identity system reflects the neighborhood's cosmopolitan élan across a full spectrum of print, environmental and digital channels, as well as a visitor's guide, street banners, and welcoming, multi-lingual uniforms for the BID staff.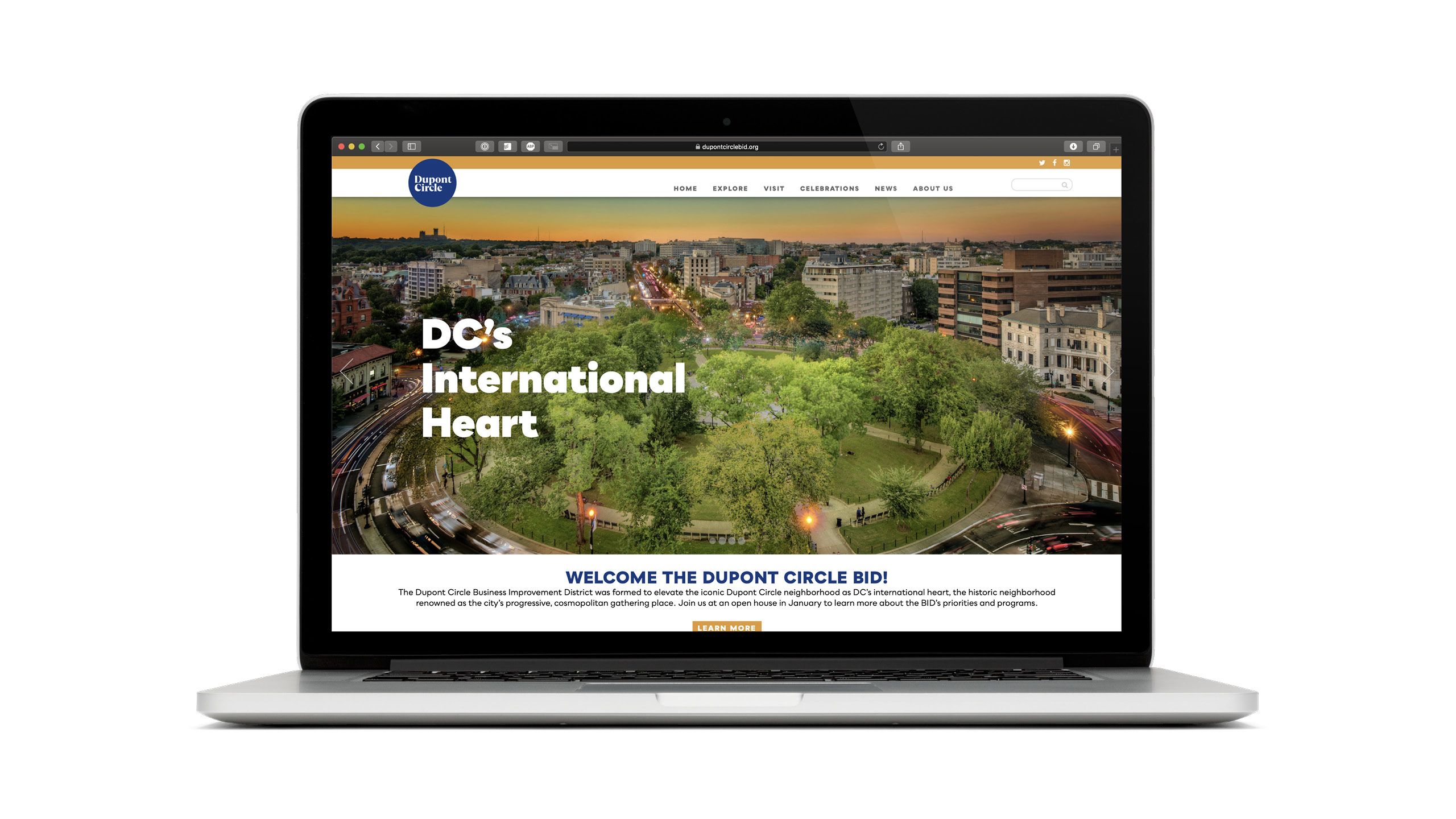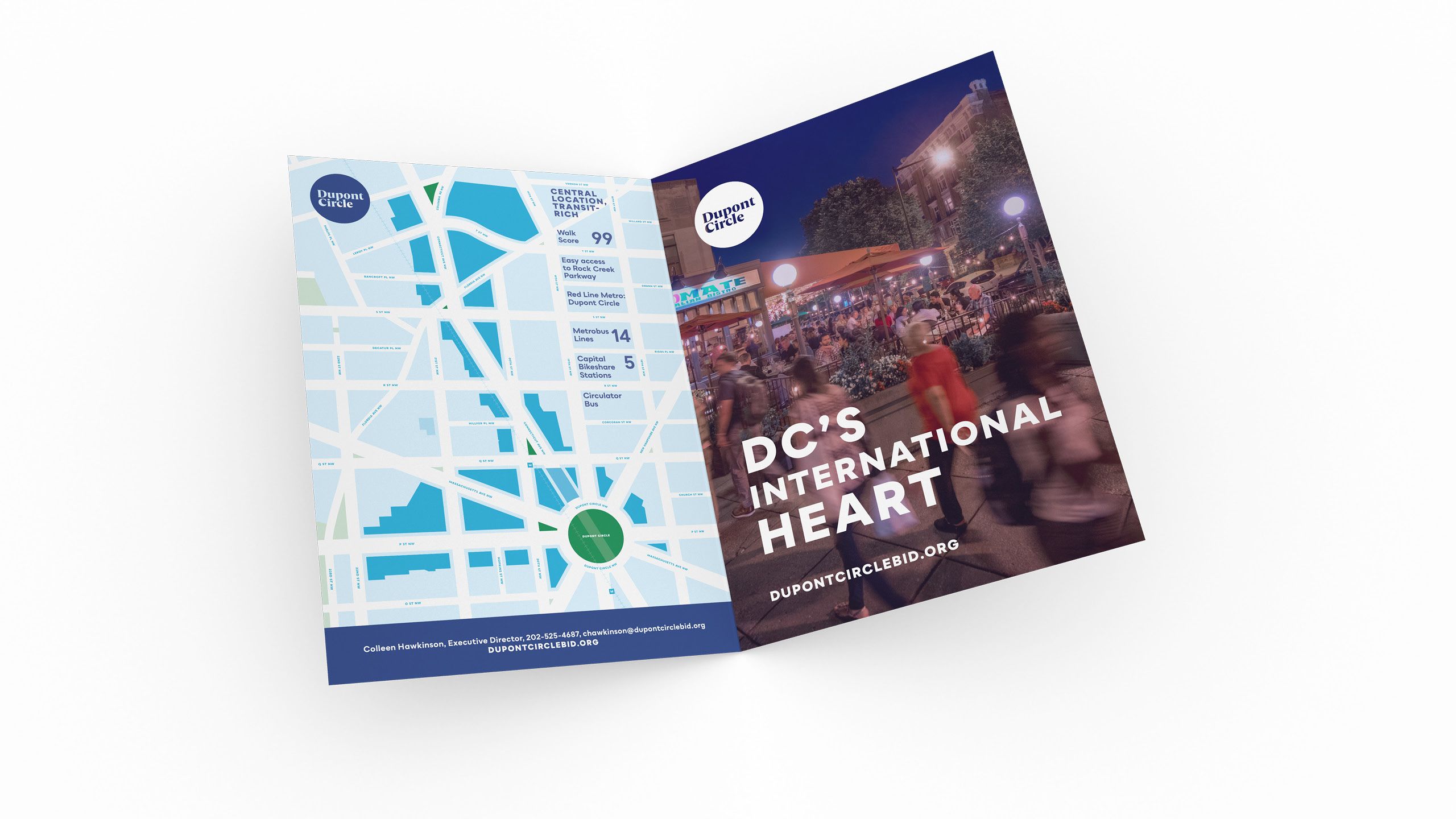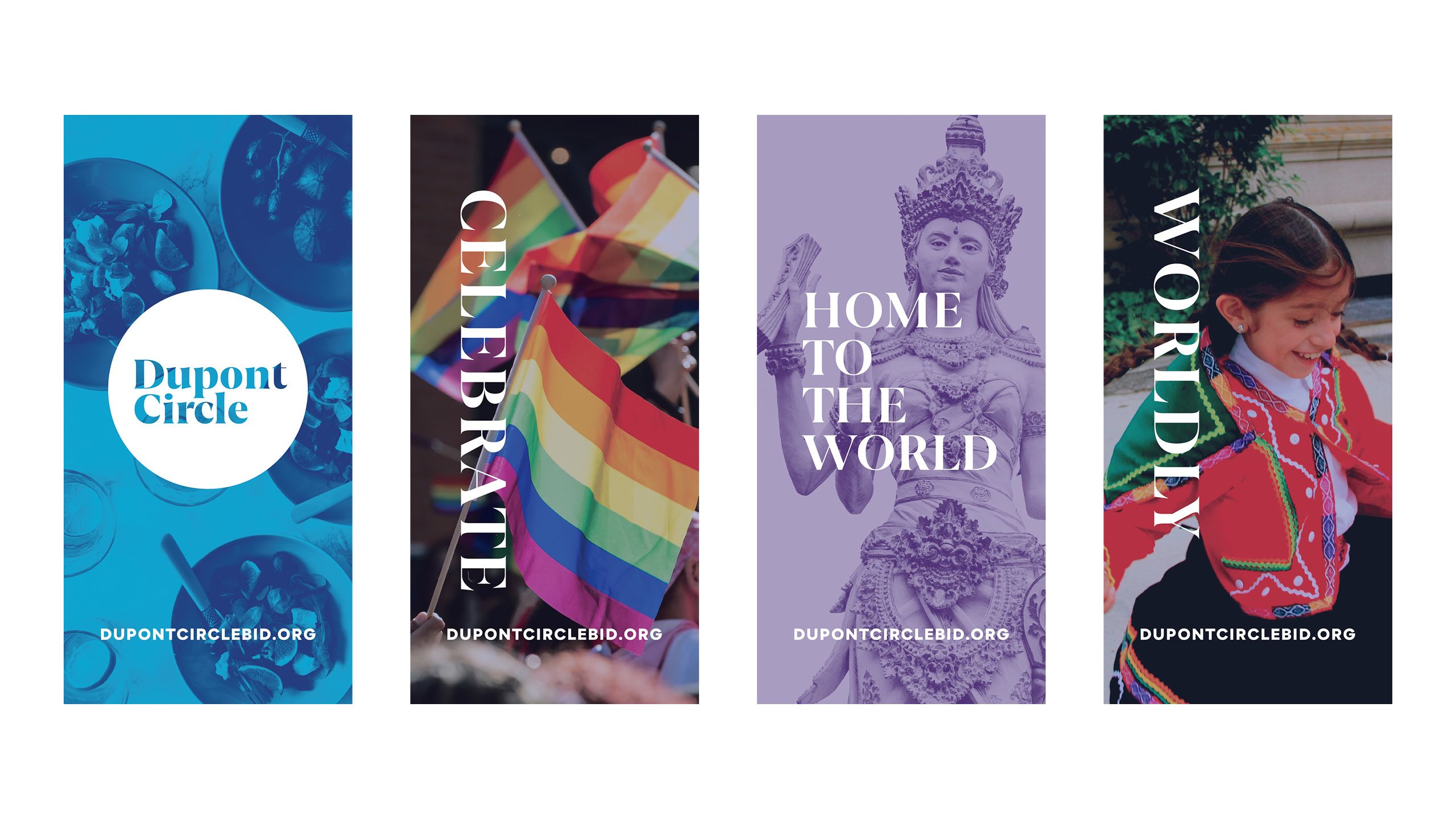 Item 1 of 3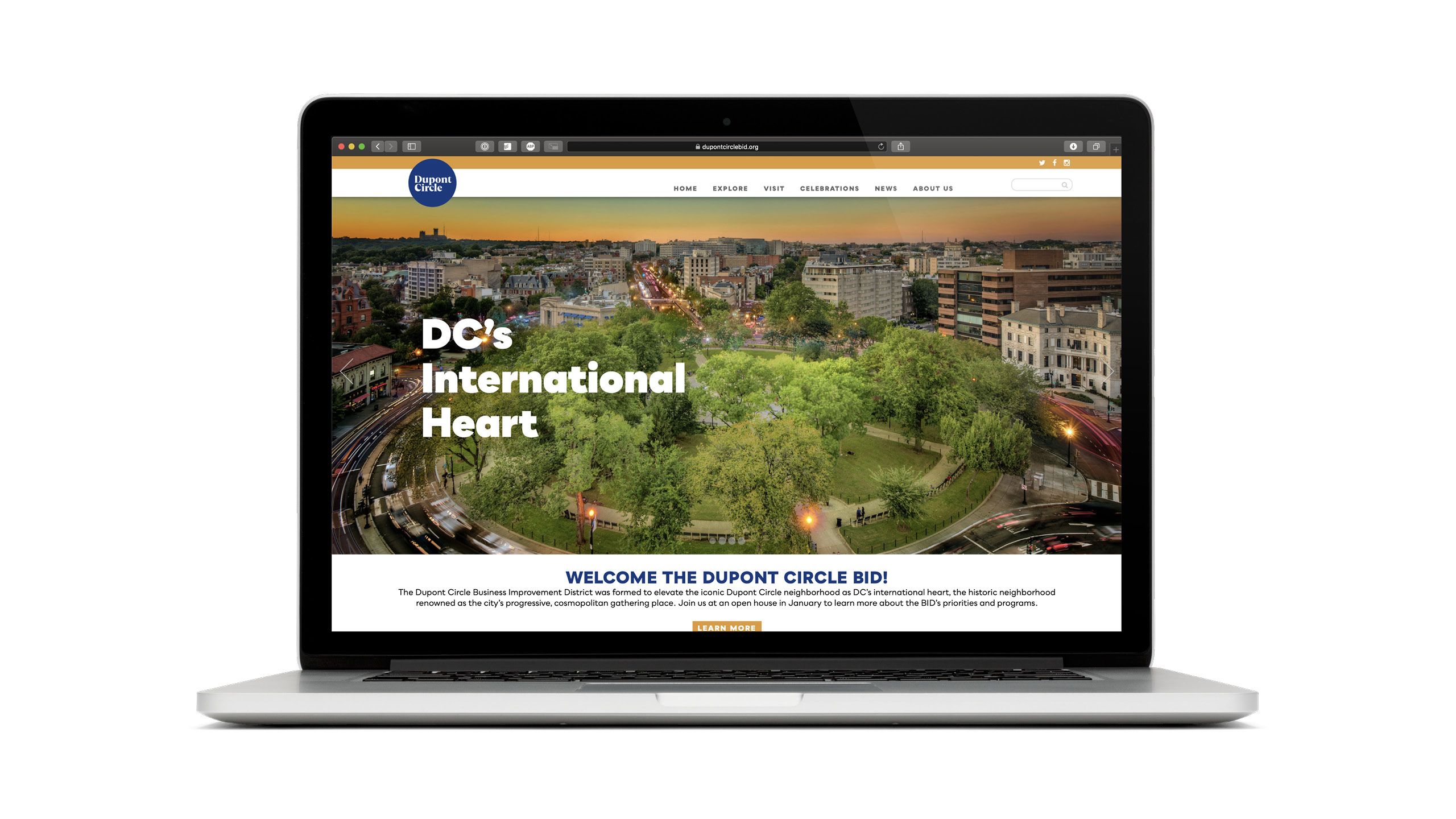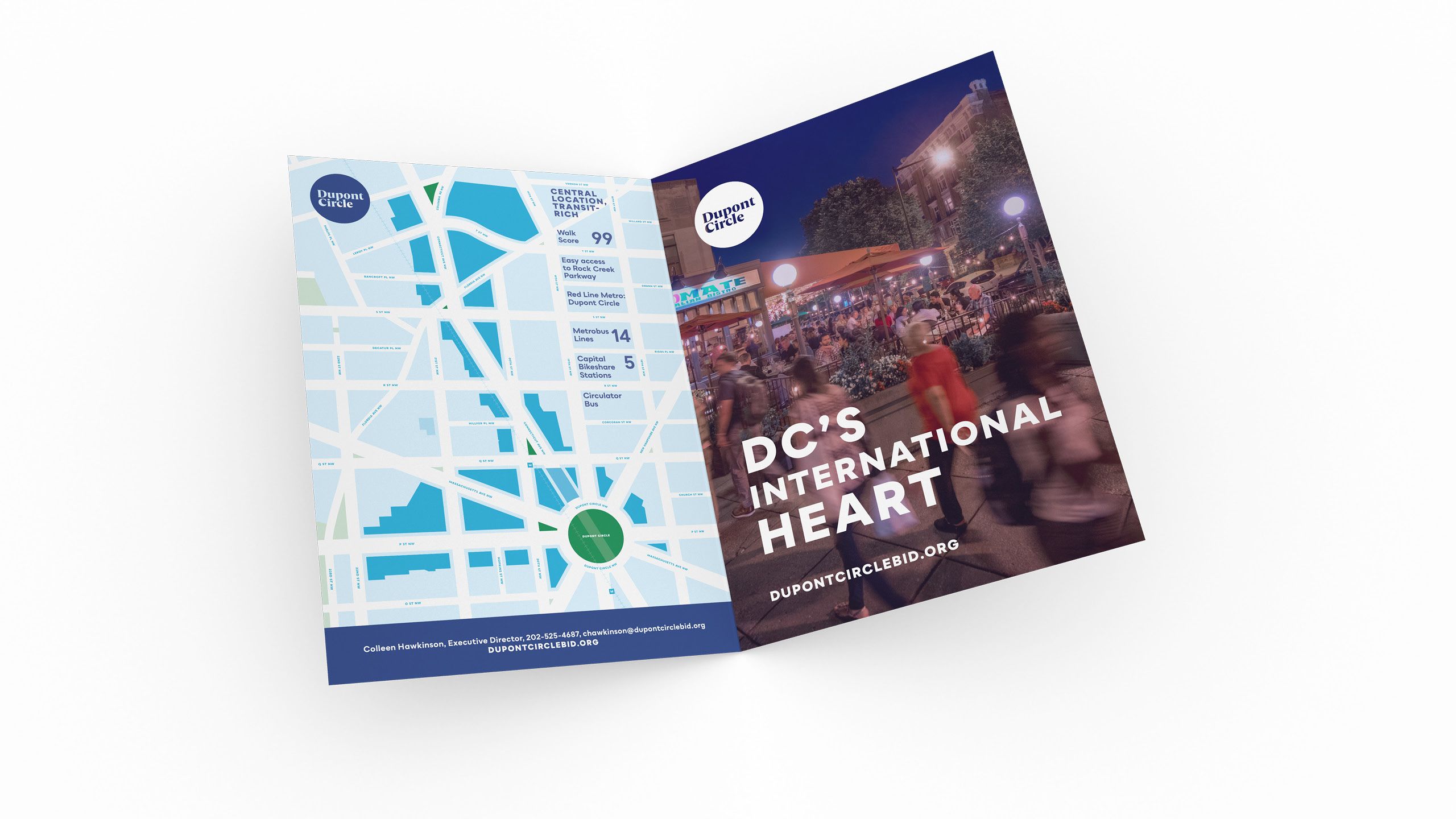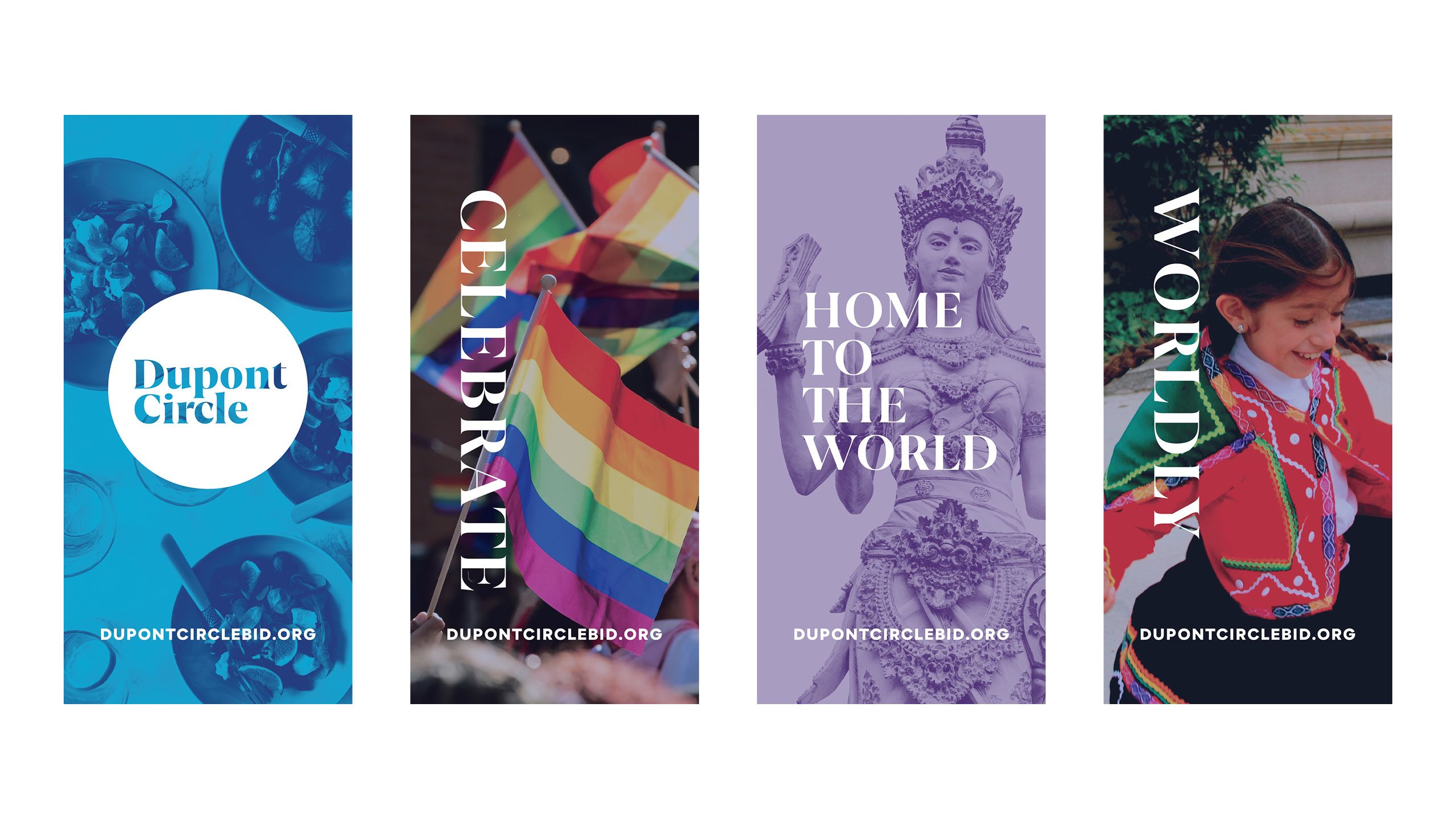 Capitol Hill Neighborhood
In a city steeped in history, only Capitol Hill Neighborhood can claim to offer DC's original urban experience. Capitol Hill is not only the capital's first community hub, it's home to the nation's most iconic neighborhood which features Barracks Row, Eastern Market, Federal Enclave, Hill East and Union Station. The largest historic district in the US, "The Hill" neighborhood is uniquely DC in every sense. Colourful row houses and quirky alleyways showcase the city's roots. The events and flavors found at Eastern Market – DC's oldest, but ever-bustling food hub – reflect the community's diverse, inclusive profile. Historic sites, cultural jewels, green spaces and riverside trails, are showcased in the set of unique identifiers we created for each community within Capitol Hill. We shaped the area's positioning to bridge its relevance to residents and visitors: Our Nation's Neighborhood: Passionately local. Uniquely DC.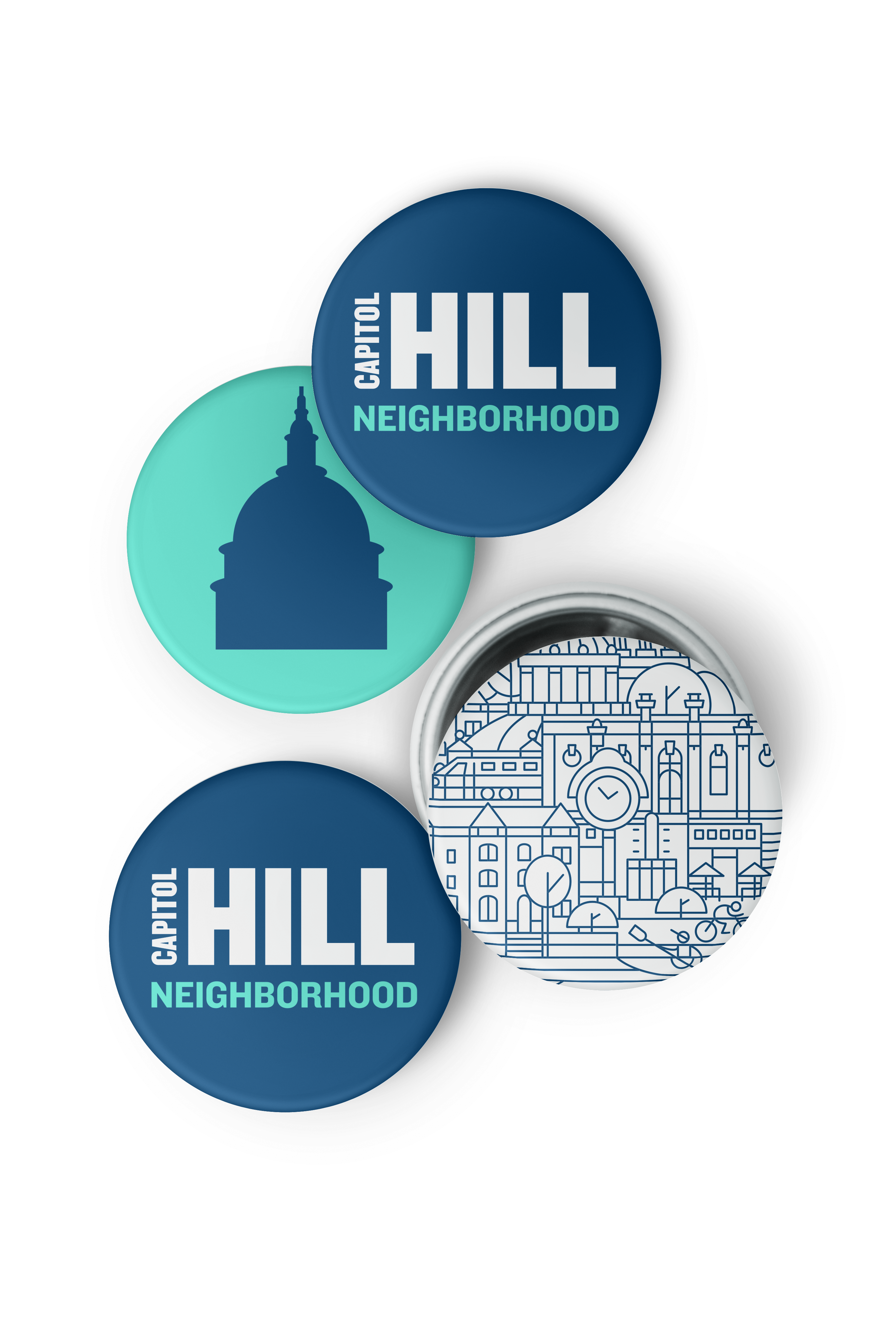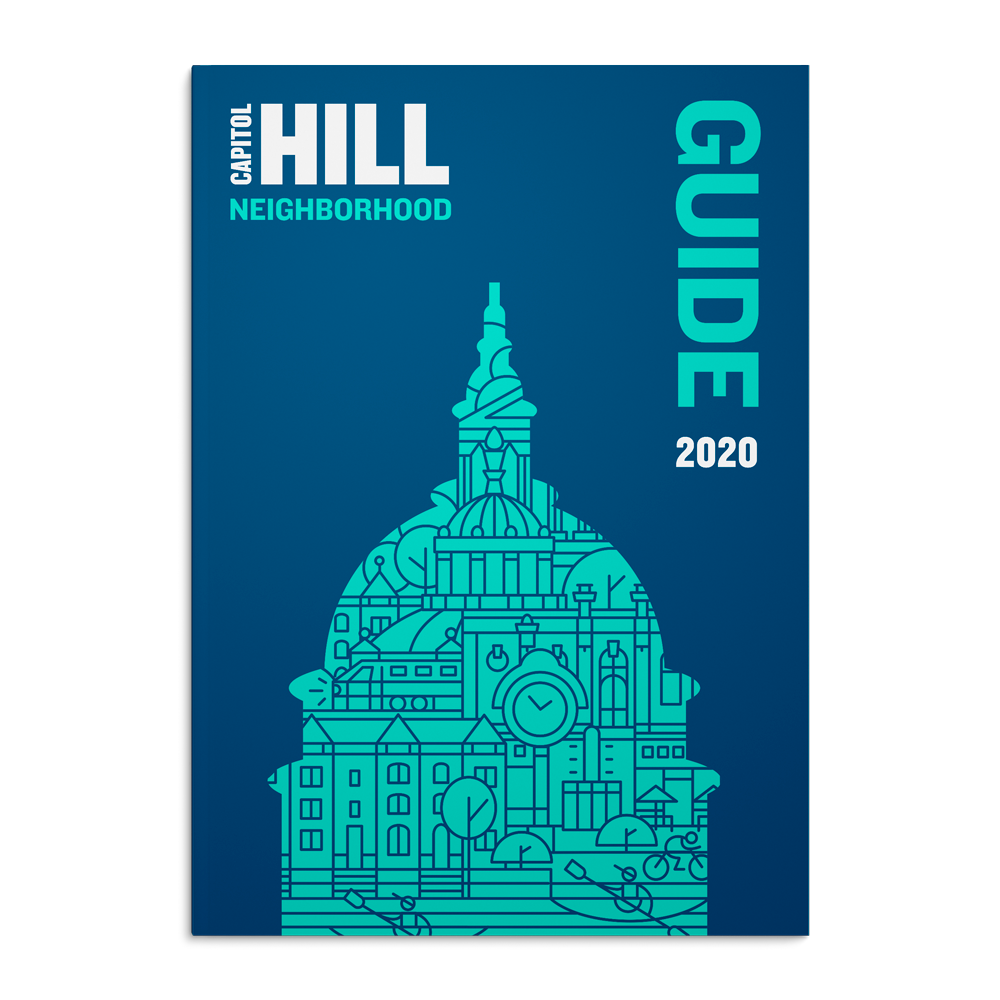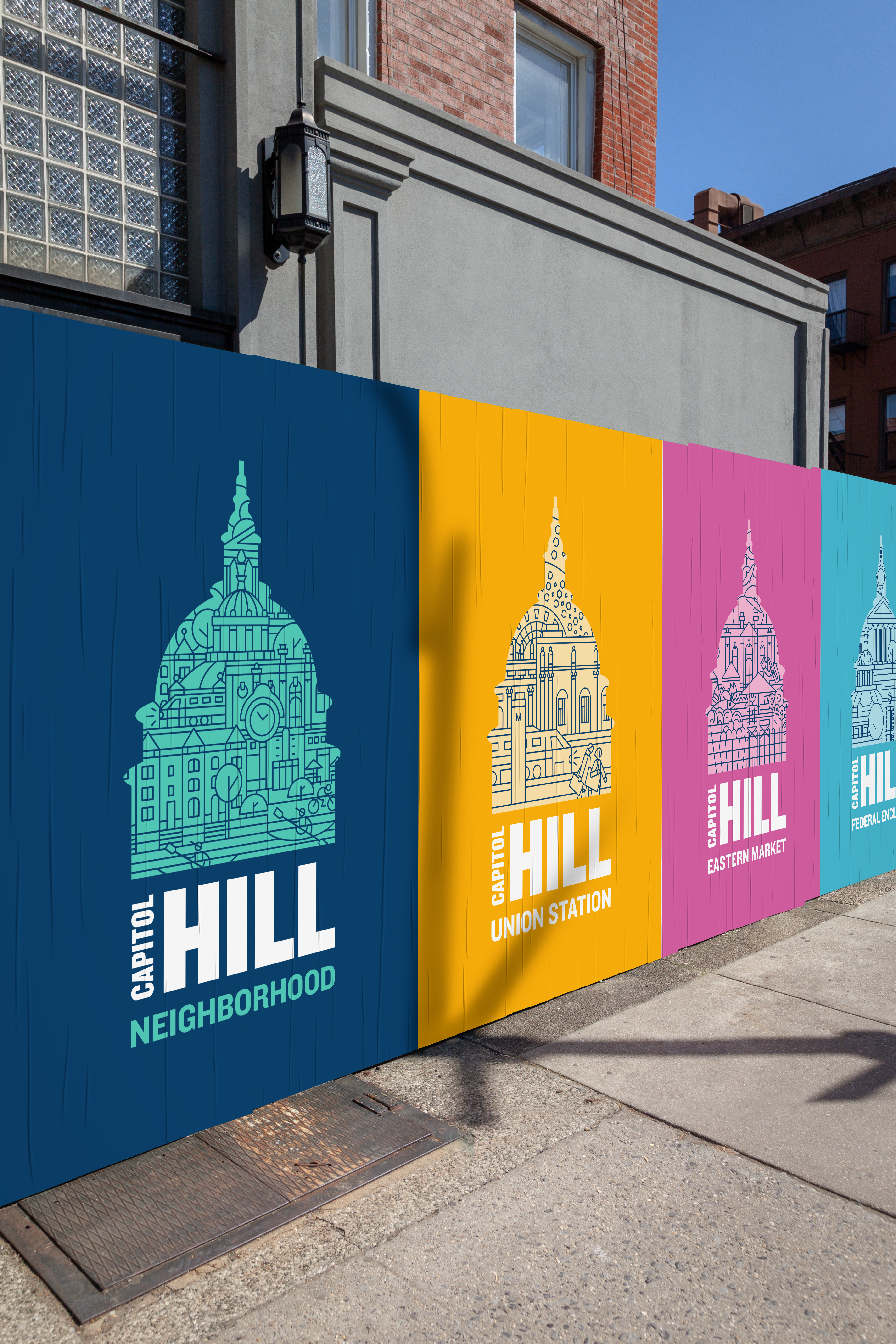 Congress Heights
The largely African American neighborhood of Congress Heights fought to retain its name and culture in the face of developers who were planning to rebrand the area. Community organizers mobilized residents to support a local brand to assert its pride and character.
Based on a series of community-run workshops, our role was to help celebrate Congress Heights' vitality and importance as a distinct neighborhood within DC. The Soul of the City brand, launched in 2018, has been enthusiastically embraced by local businesses and residents. Today, you'll see that story everywhere in the community, even stencilled on sidewalks. Rallying local residents and businesses around a shared vision for the future has attracted millions of dollars of investment to the area. City officials and private developers are now engaging the community in long-term planning and policy initiatives that are shaping a whole new trajectory of future growth.
Listen to the Congress Heights story as told by community organizer, Monica Ray and activist Richard Bradley.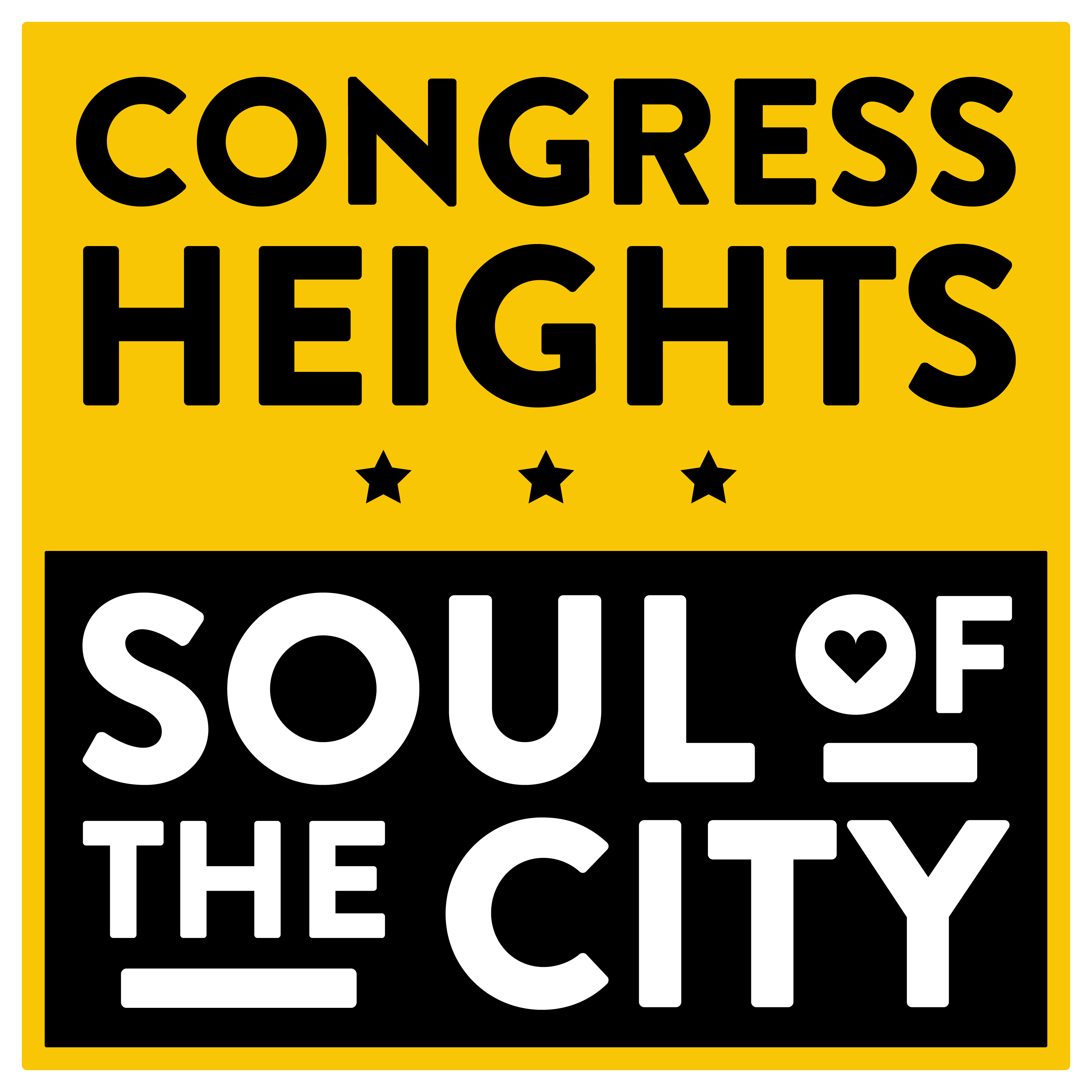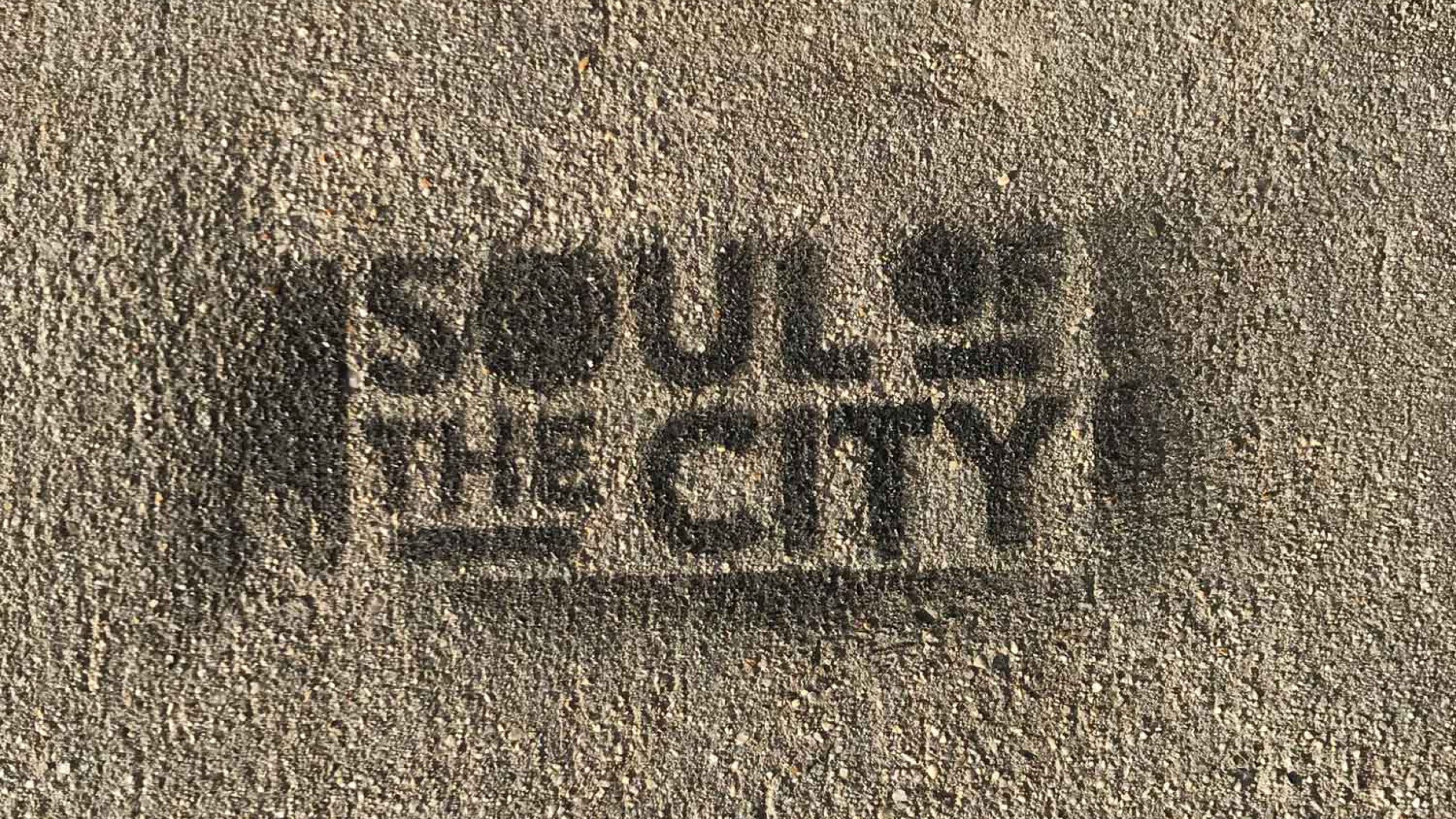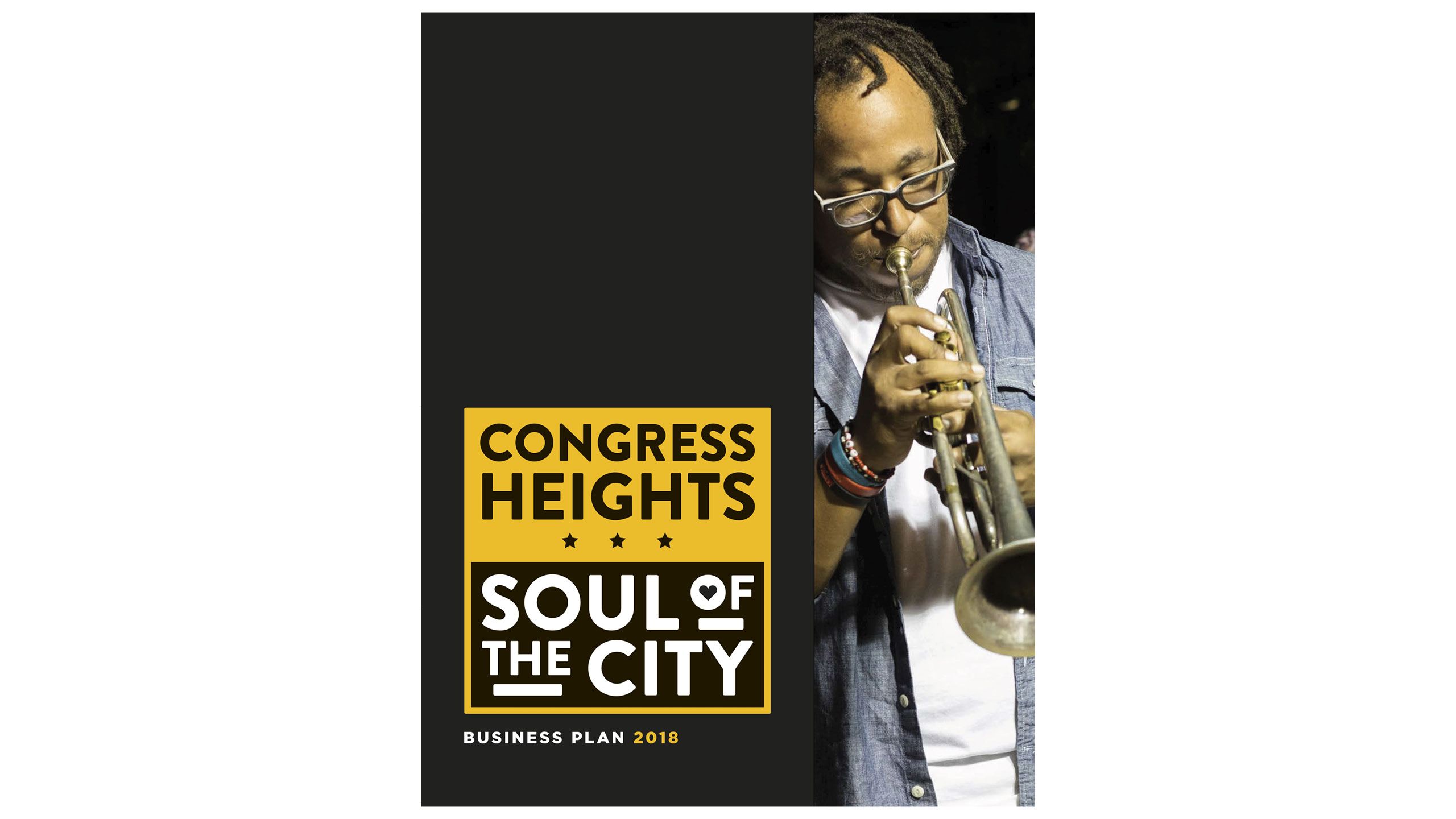 Item 1 of 2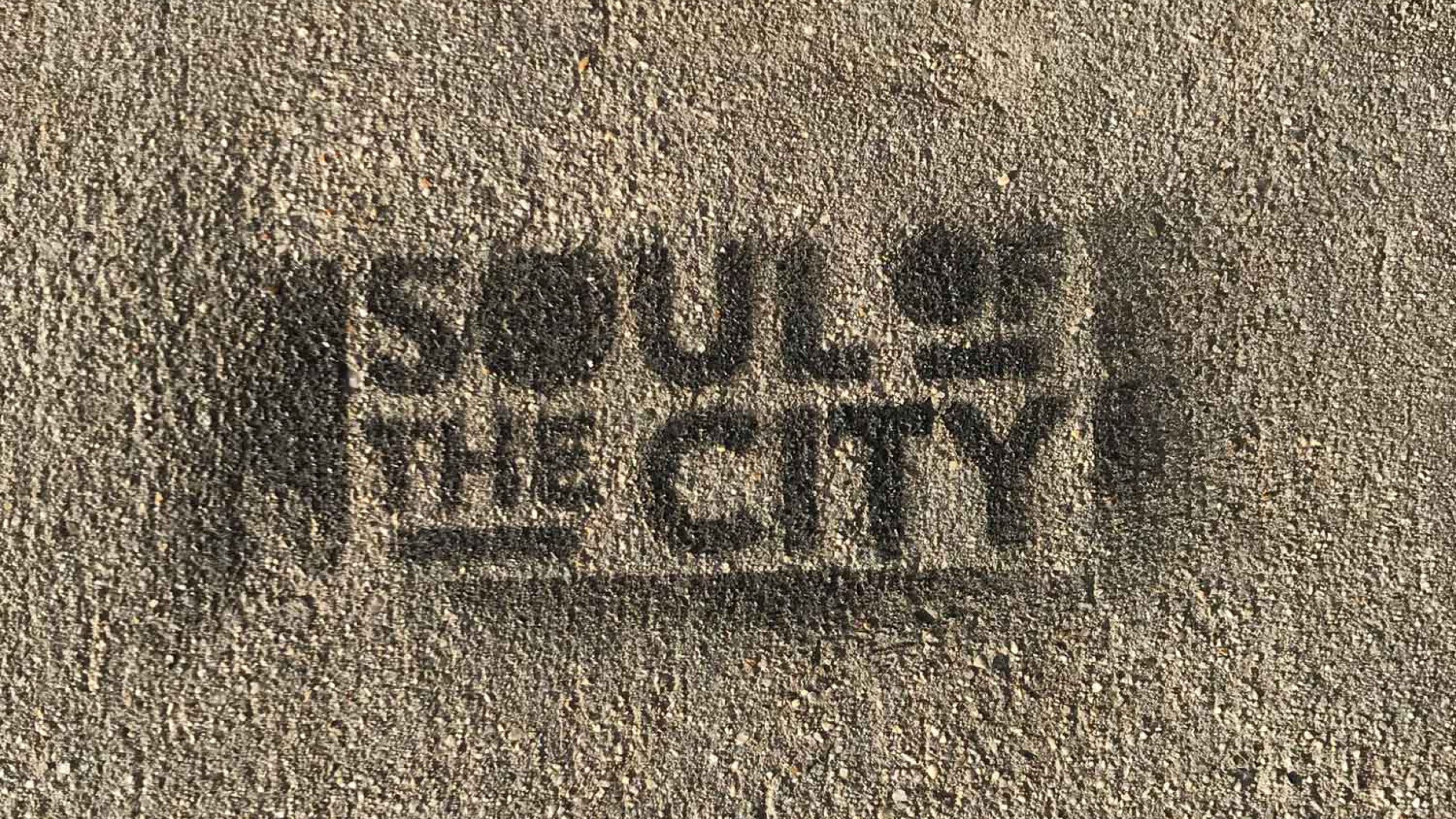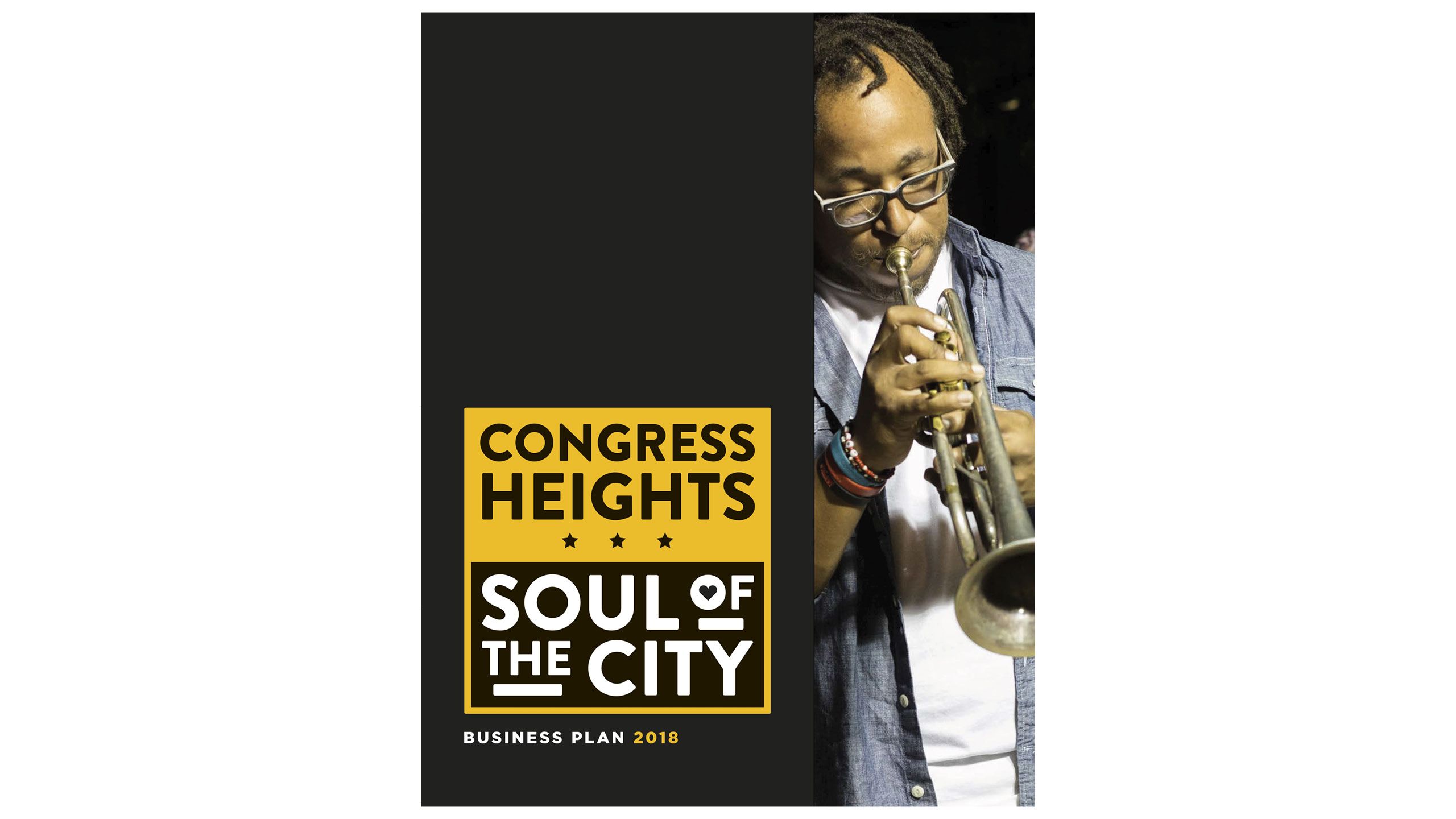 Regina, Saskatchewan
Heartbeat of the new Prairie economy.
Regina, Saskatchewan
Destination marketing is an important engine of economic growth. Surrounded by 80% of Canada's farmland, Regina, Saskatchewan's capital, is laser-focused on an its ambition of being the heartbeat of North America's prairie economy. Already a global powerhouse in ag and food, Regina's economic development strategy is transforming the city into a sustainable, agtech hub that has seen $4+B in investments and thousands of new jobs announced since 2021.
Our role was to bring that momentum to life as an integrated brand proposition that elevates the impact of tourism, economic development and community pride-building. Positioning the city as a place for growers of all types, Regina is able to showcase its advantages and homegrown ingenuity on many fronts: end uses for crops (including biofuels); ability to attract major investment; high potential start-ups; world-class event facilities; a burgeoning visitor economy; exceptional transport and logistics infrastructure; and the energy of one Canada's fastest growing populations, a community of passionate "doers."
In collaboration with Economic Development Regina, our Communicator's Playbook equips local champions with a full overview of the brand strategy, messaging and experiential opportunities to galvanize public and business support through coordinated marketing.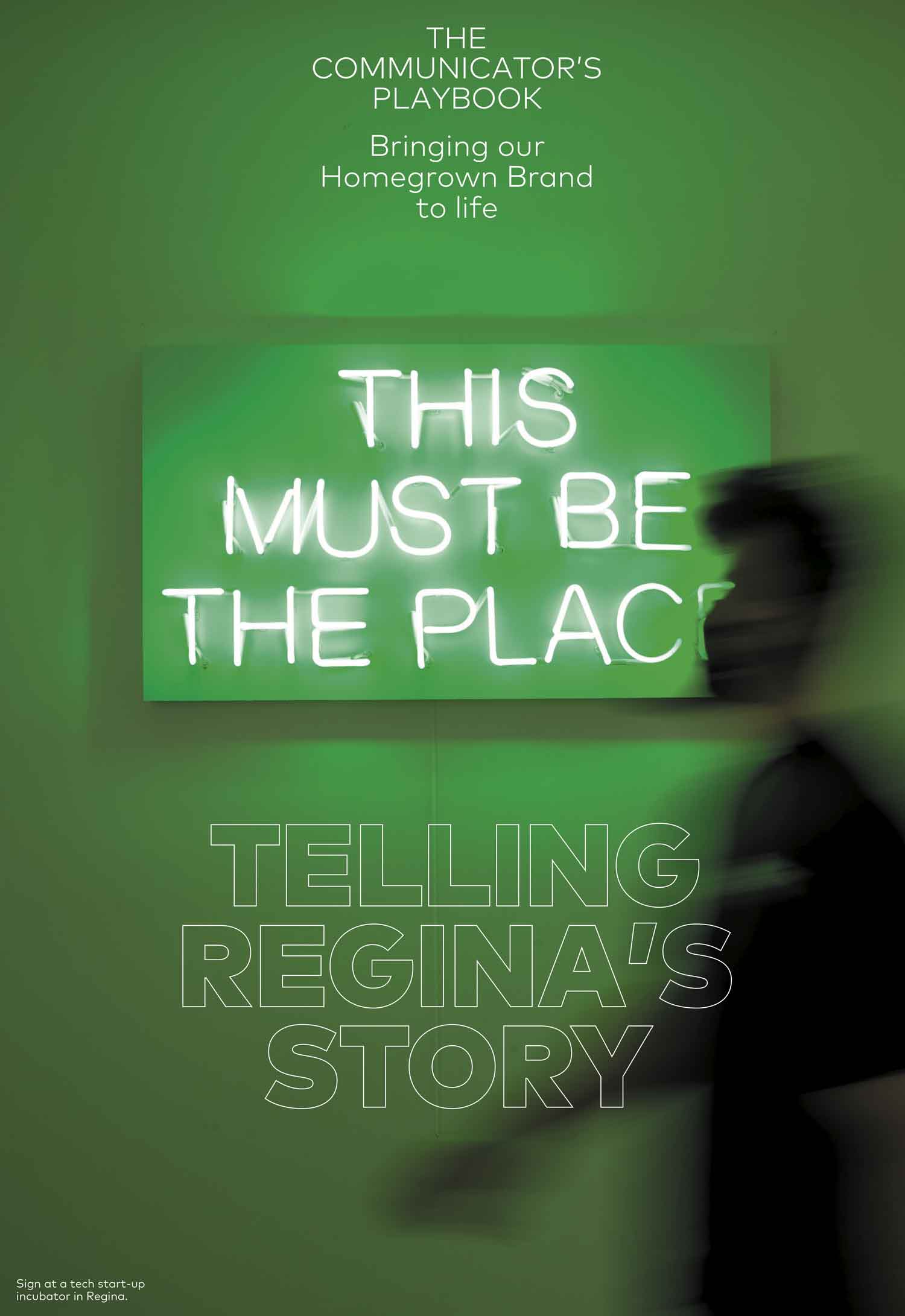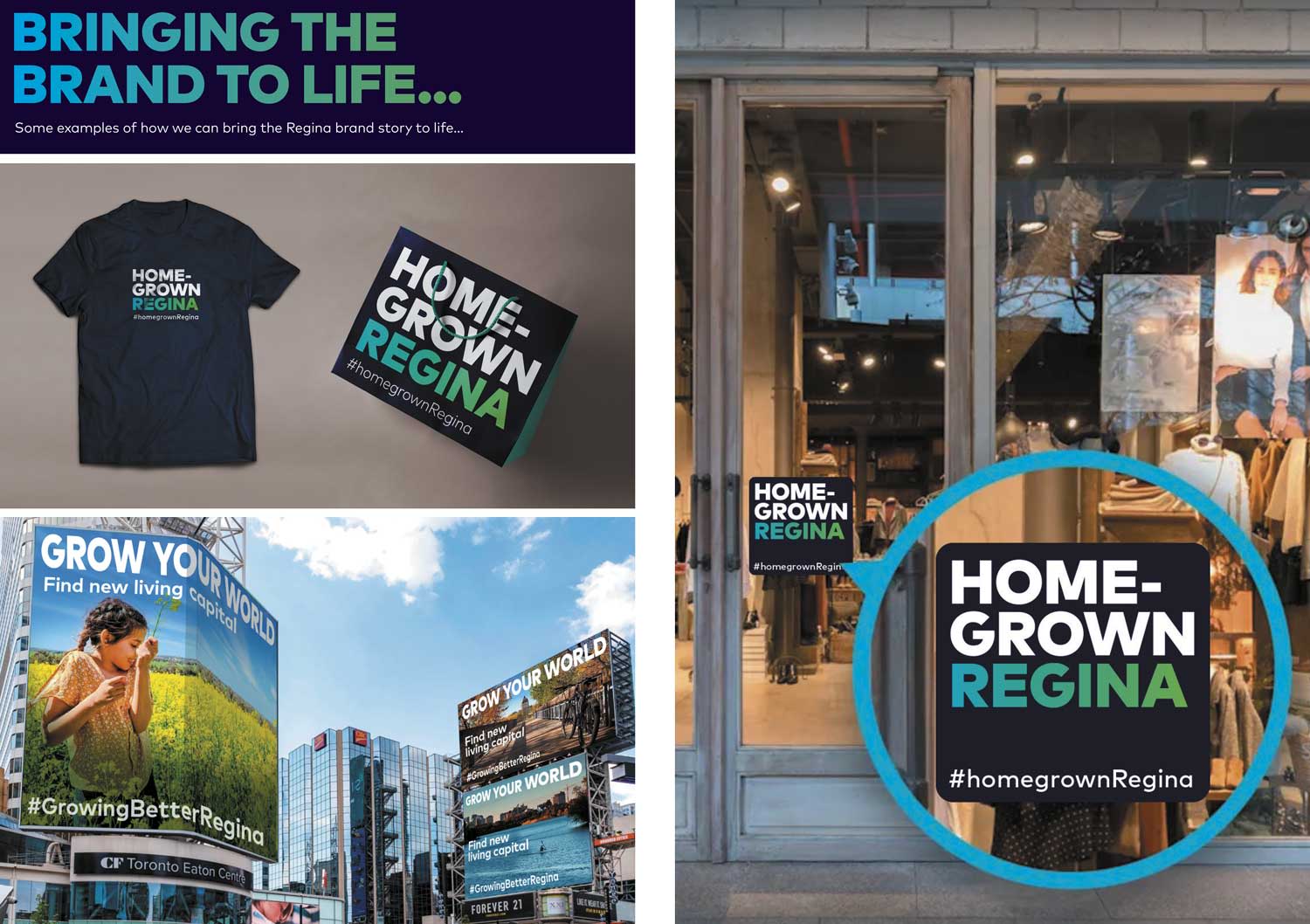 Hastings County, Ontario
Hastings, the second largest county in Ontario, is located strategically between Prince Edward County to the south, world-renowned Algonquin Park to the north, Toronto to the west, and Ottawa to the east. Its vast geography — where the Great Lakes meet the boreal forest and Canadian Shield — creates a unique terroire for gastronomy as well as an appealing, affordable locale for creative upstarts and adventure seekers. The County encompasses 14 distinct municipalities all of whom need to be able to adapt the brand proposition to their unique needs. The brand proposition was created to work hard for economic development as well as tourism campaigns.
Beginning with a brand audit and qualitative research, we worked with a broad Advisory Committee of public and private stakeholders to co-create the County's Wildly Authentic positioning.
The identity system provides complementary signatures for economic development and tourism campaigns as well as a robust platform for local and sector-specific marketing. The design platform includes variations for economic development and tourism to reflect their distinct audiences. As well, each municipality also has a complementary identifier. Brand applications include a series of promotional banners and event graphics; business cards; branded merchandise and comprehensive brand guidelines.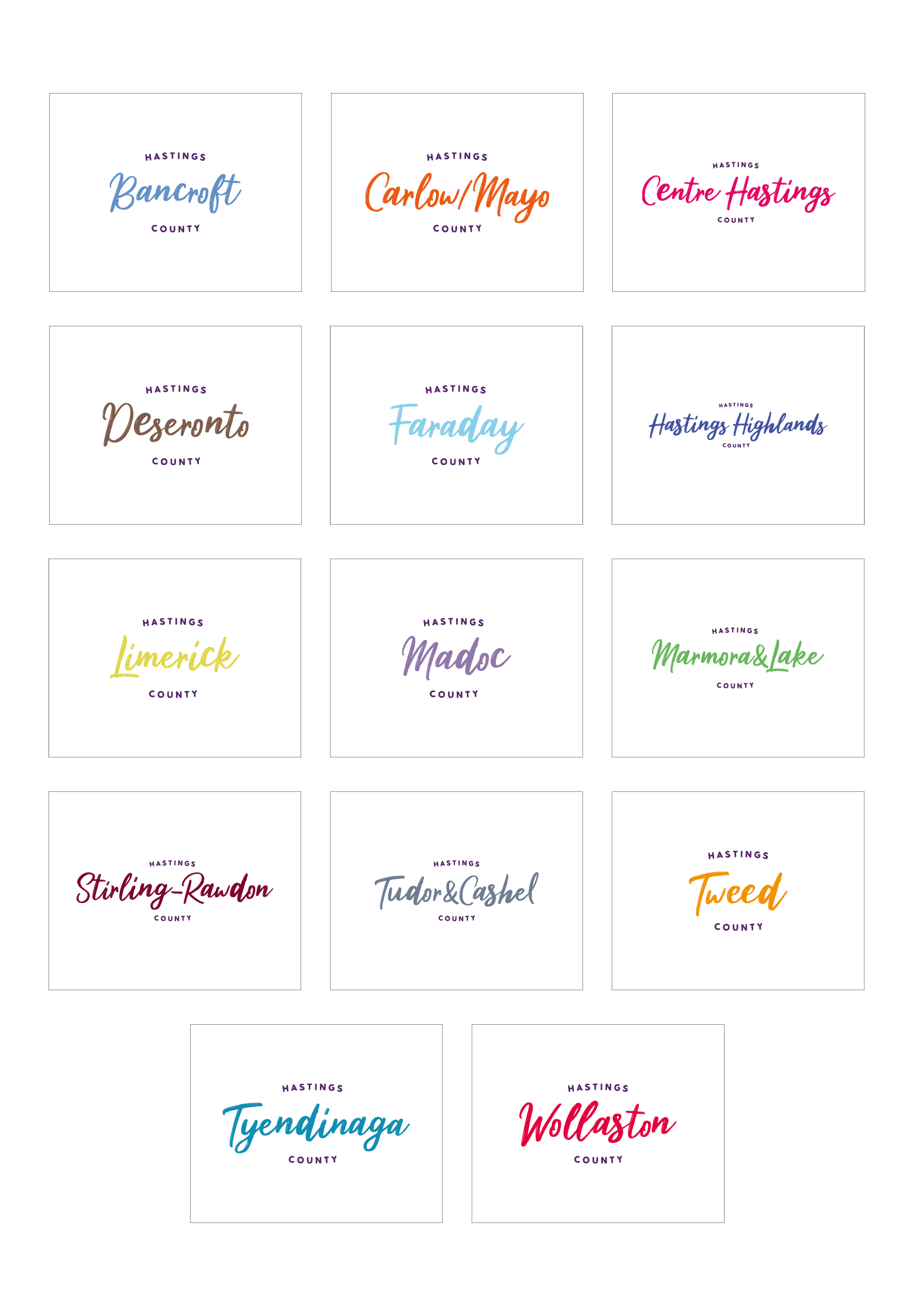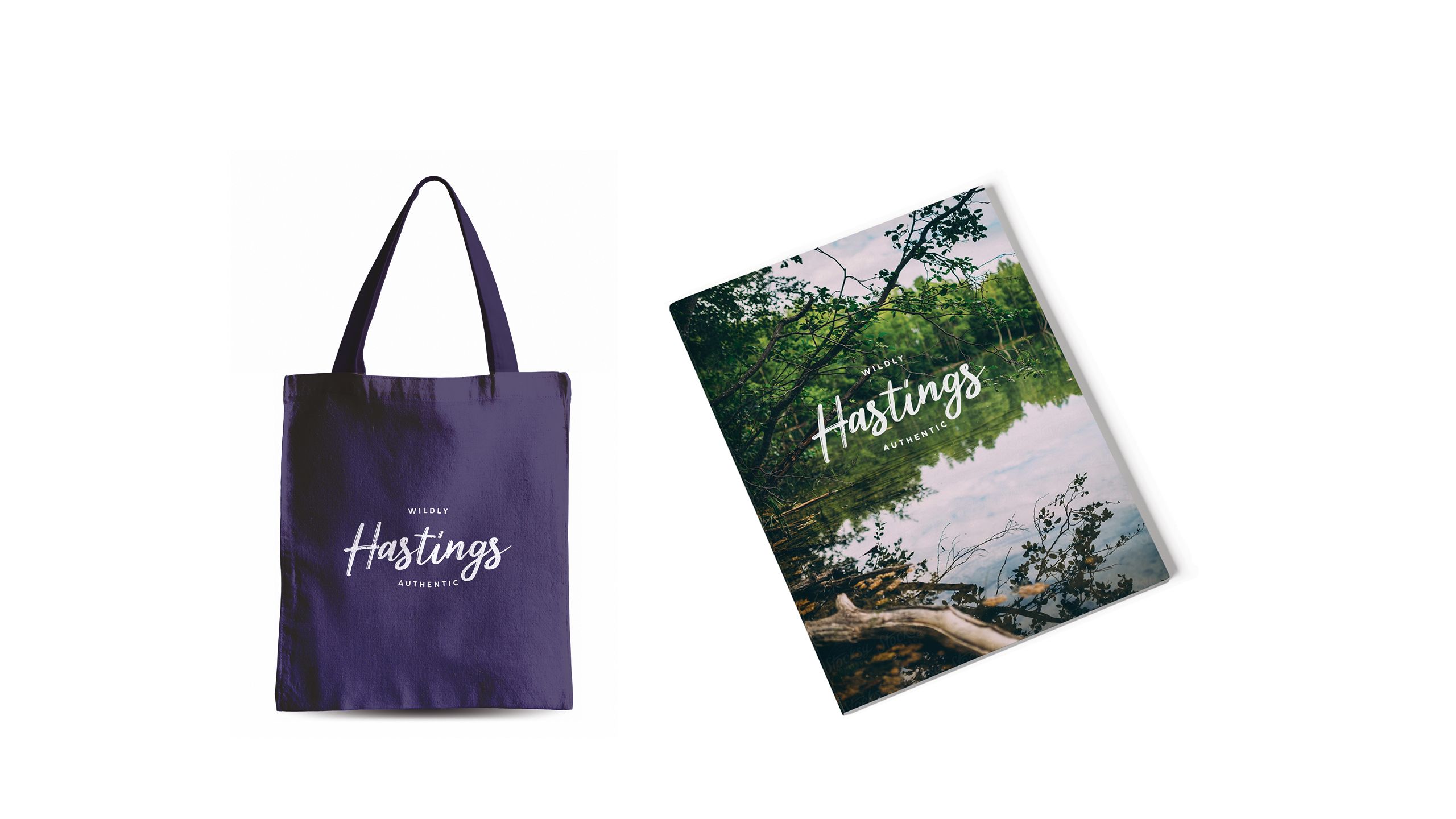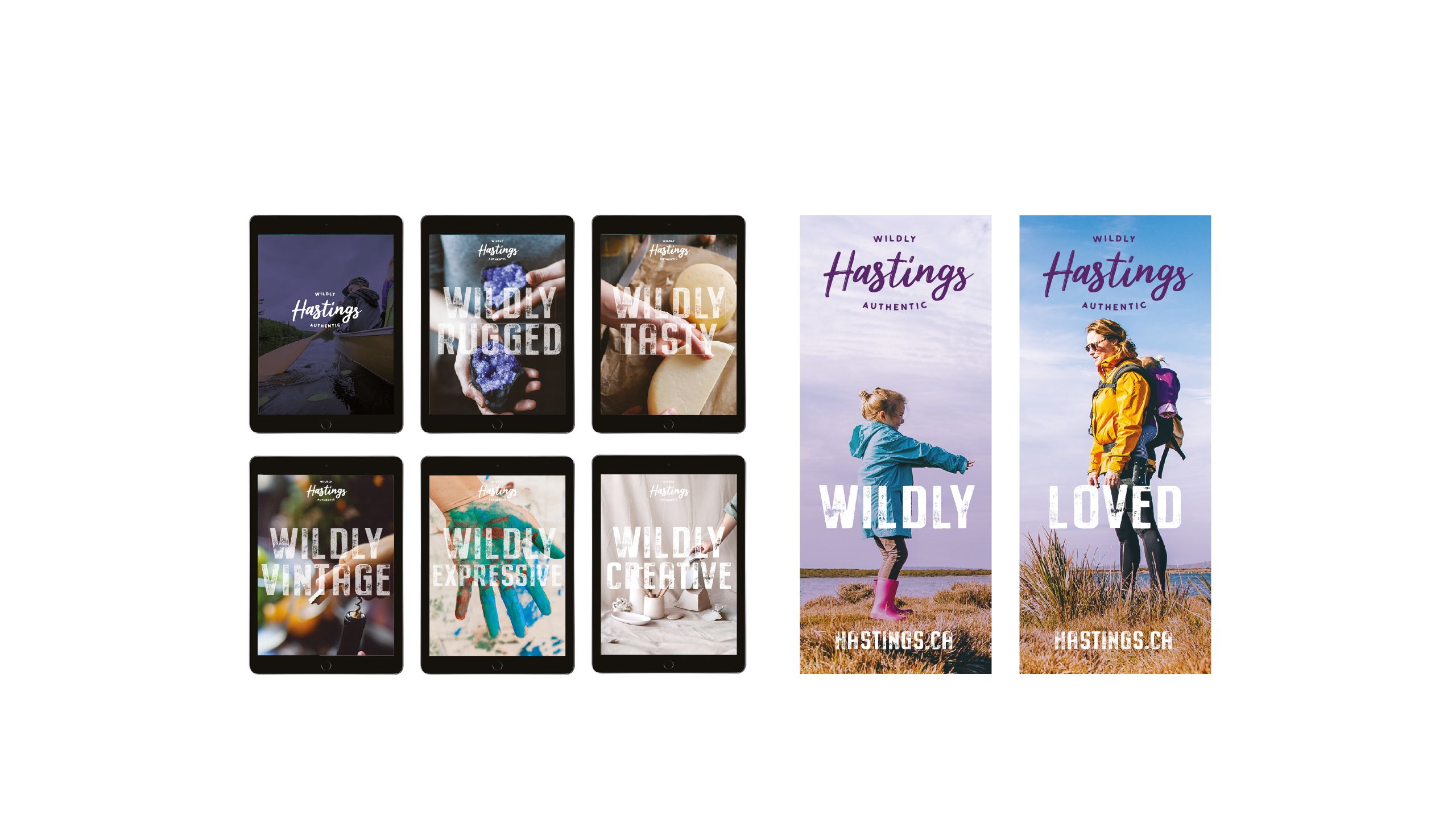 Item 1 of 2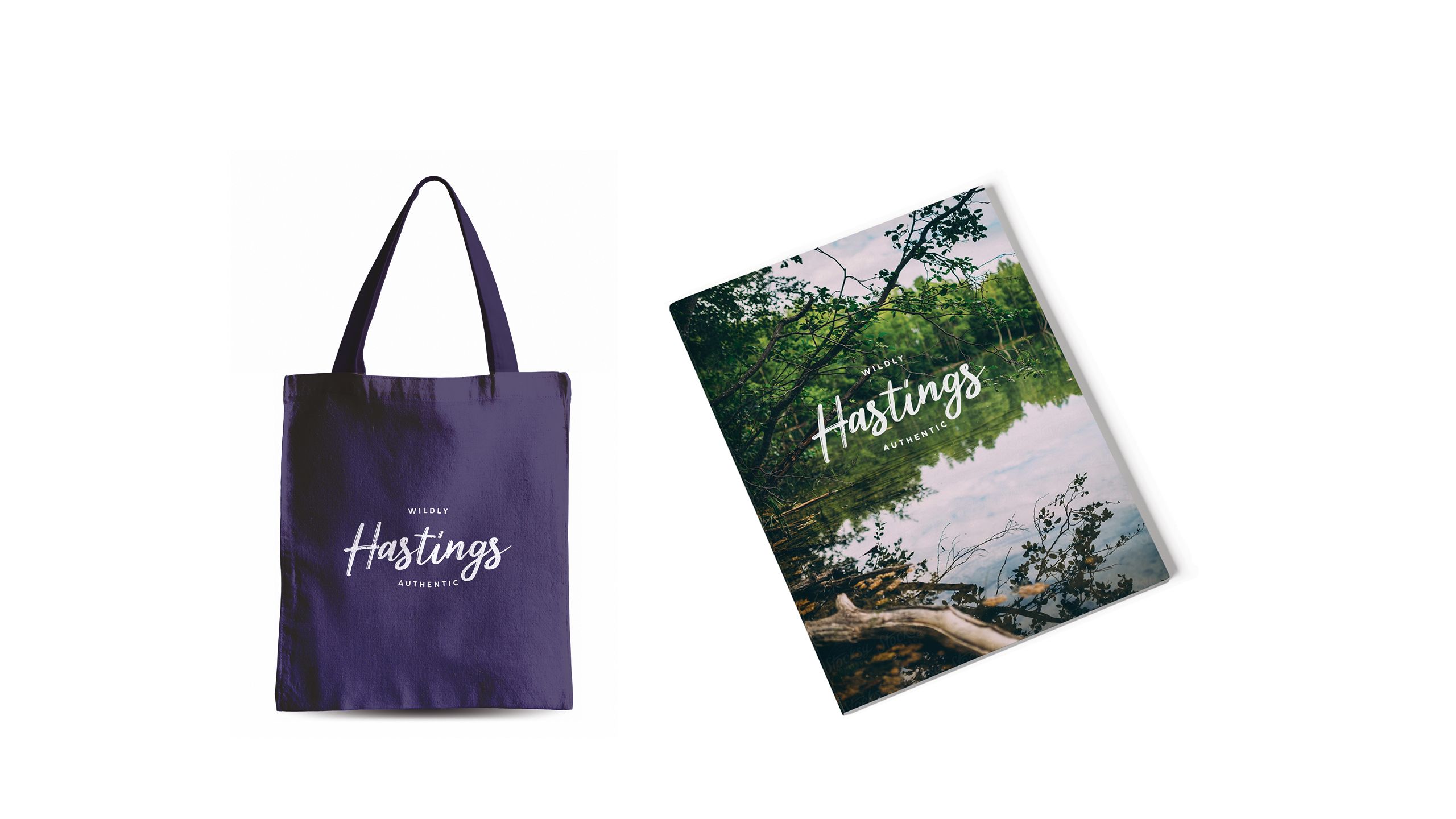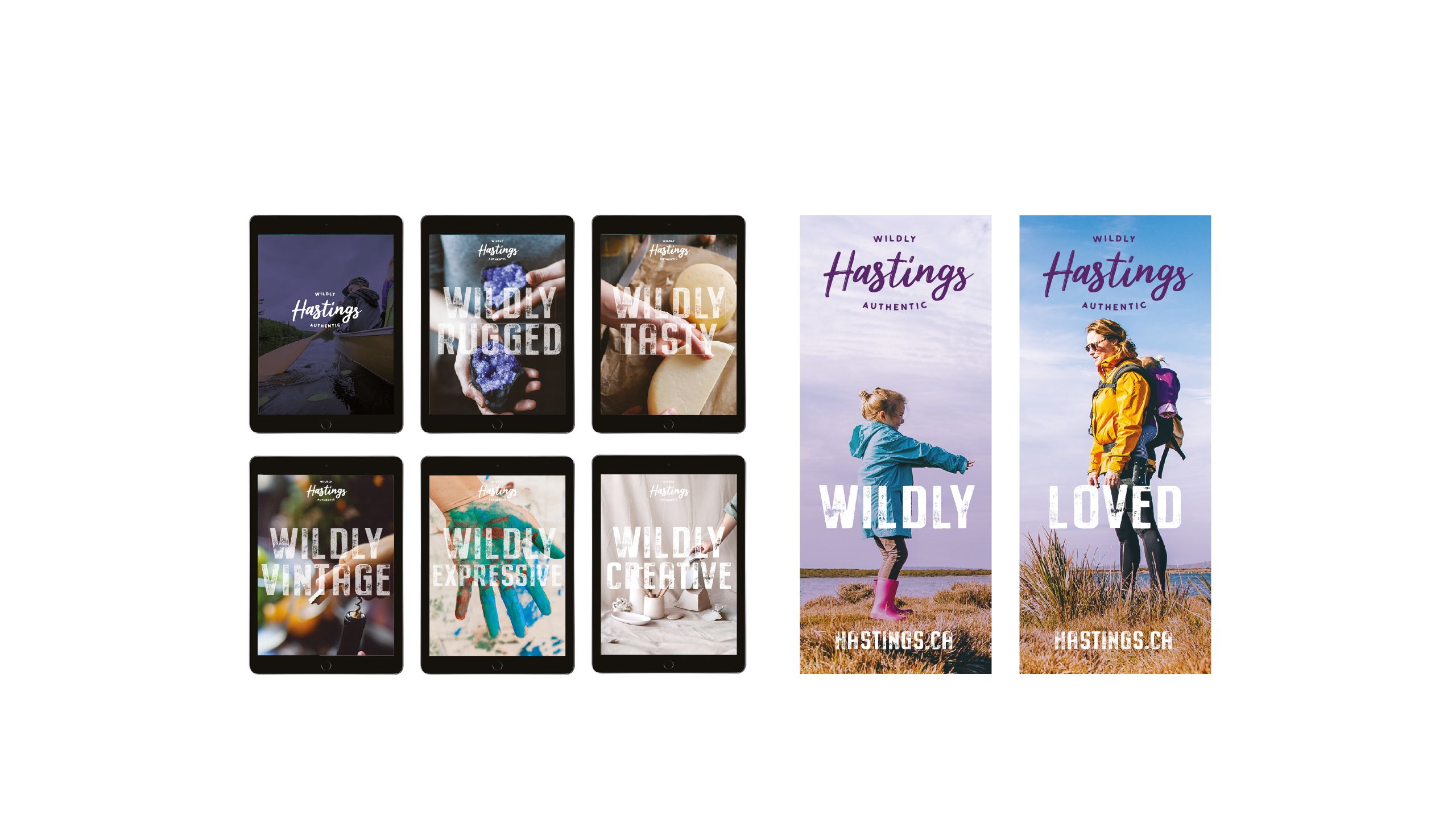 Stouffville, Ontario
The township of Whitchurch-Stouffville — only 14 kilometers from Toronto — offers a natural fit for residents, businesses and visitors who value its special fusion of green spaces, rich heritage, community connections and enterprising creativity.
Straddling the ecologically sensitive Oak Ridges Moraine, the area embraces 205 square kilometers blanketed in forests and farms, horse barns and tourist attractions. The township's commitment to sustainable futures for its urban, suburban and rural communities is a key draw. Stouffville's 15 hamlets are home turf to creatively minded residents in many fields. Our inspiration for Stouffville's Powered by Neighbours positioning and identity system evolved from numerous enthusiastic community interviews, workshops and surveys. Growing as a inclusive locale that embraces diversity and runs on the kind of positive energy that welcomes and supports families and communities of all types is central to the Stouffville story.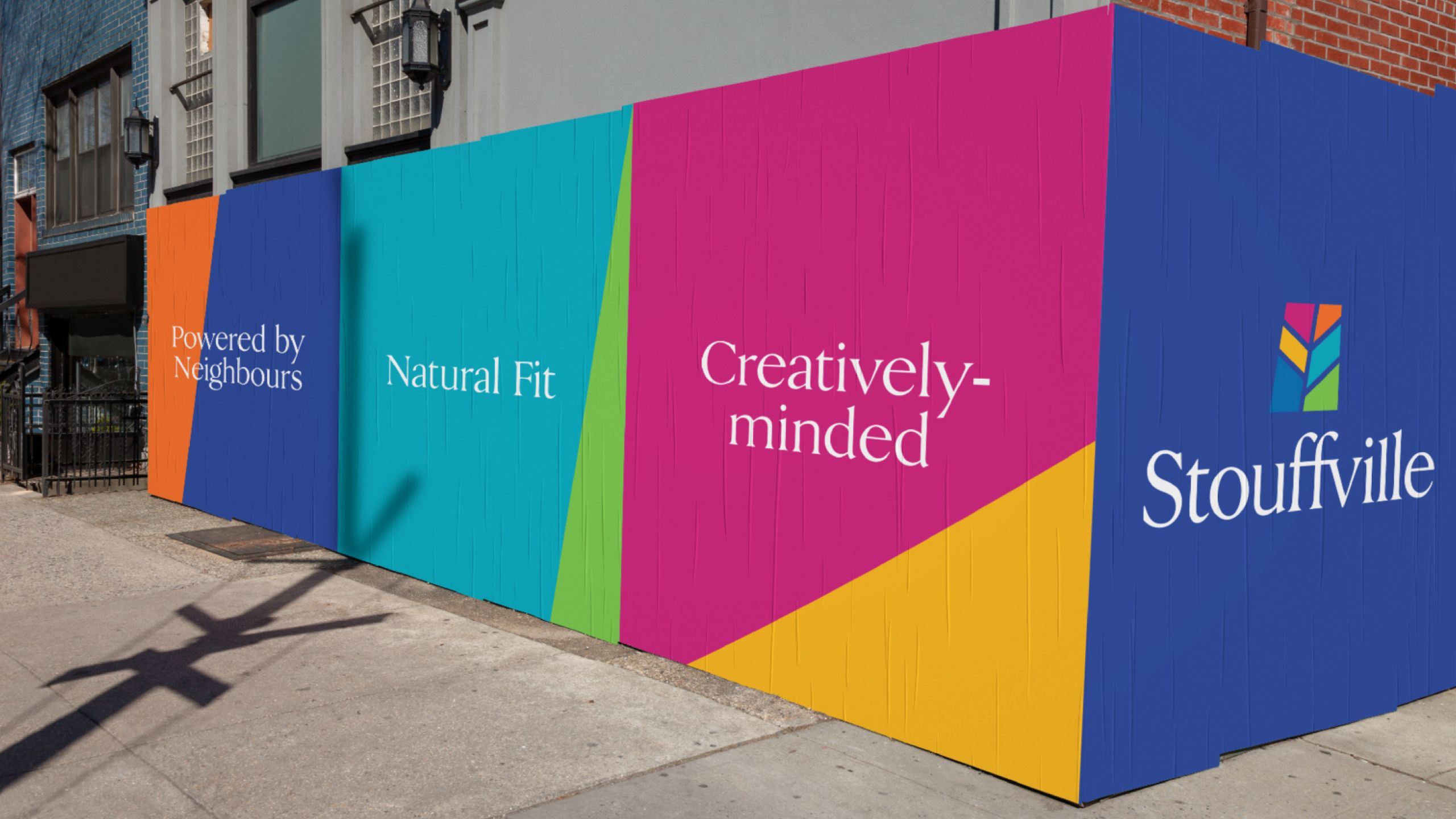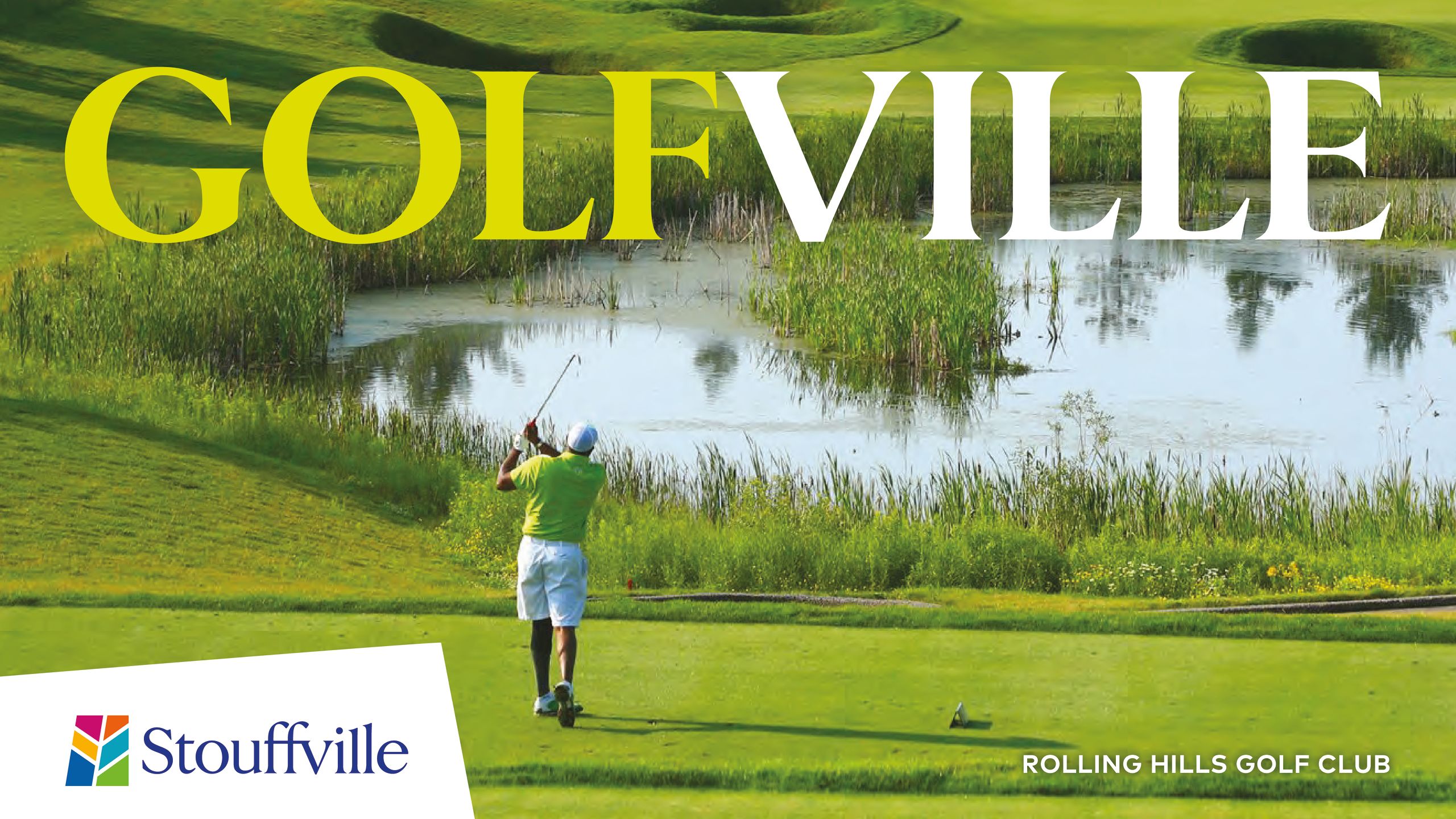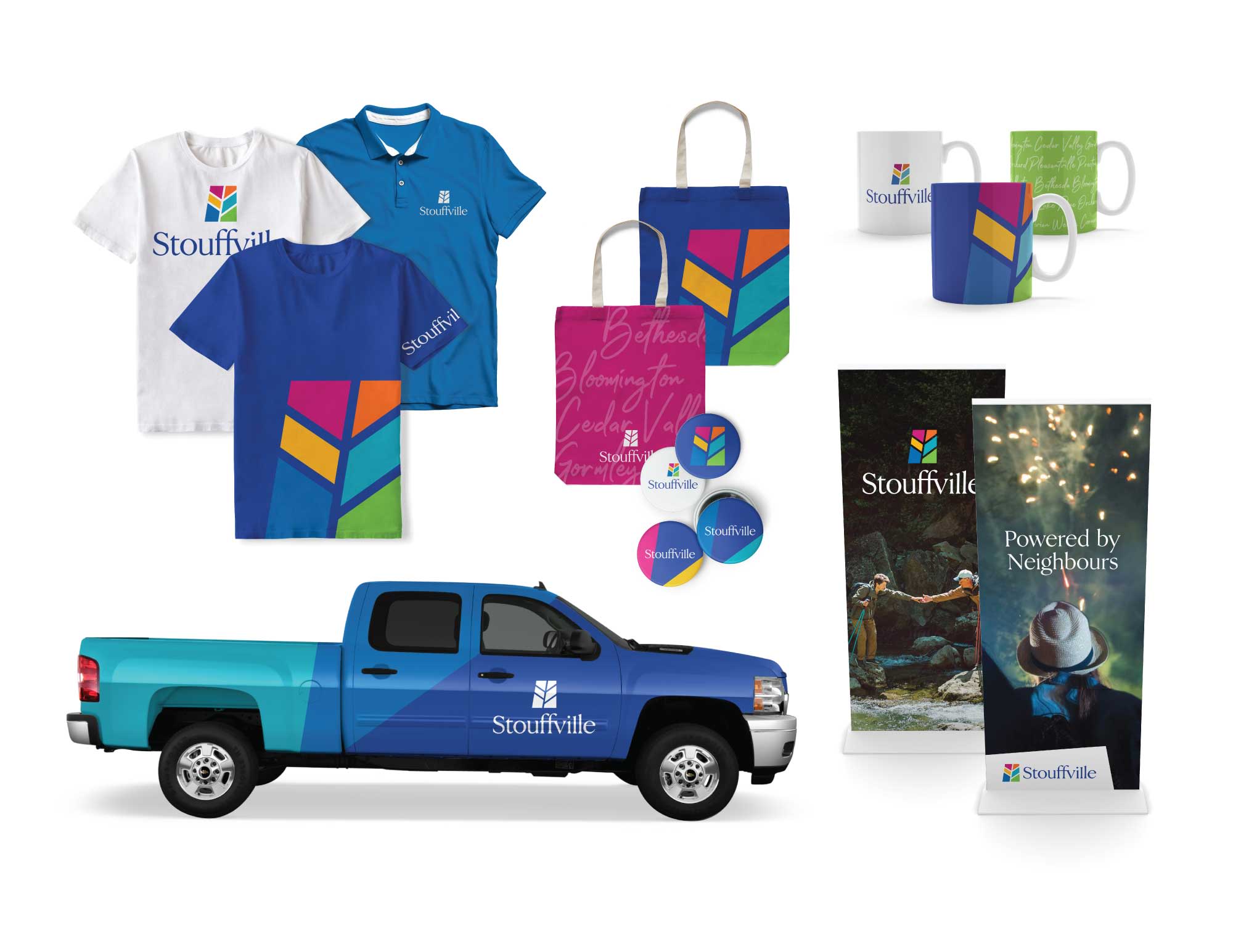 Niagara Benchlands
Lincoln, Ontario
You're invited to explore Niagara's other natural wonder, Niagara Benchlands. The destination moniker and brand, commissioned by the town of Lincoln, Ontario, celebrates the area's world renowned food and beverage "tastemakers"; its deep agricultural roots; and a lush backcountry of benches and shoreline that includes the UNESCO designated Niagara Escarpment Biosphere. Echoing the land it represents, the identity system is designed to adapt to local and international audiences and even change with the seasons.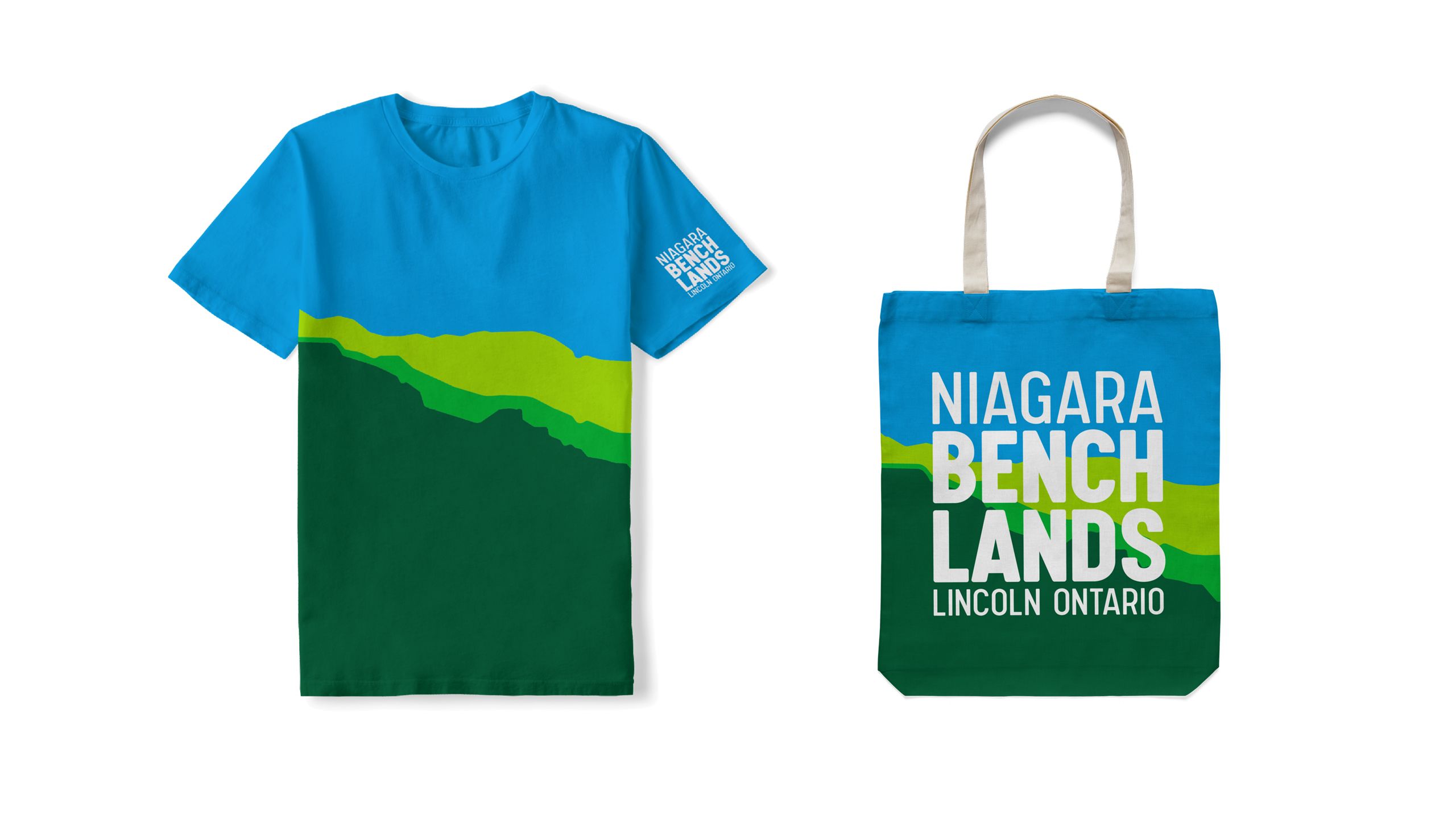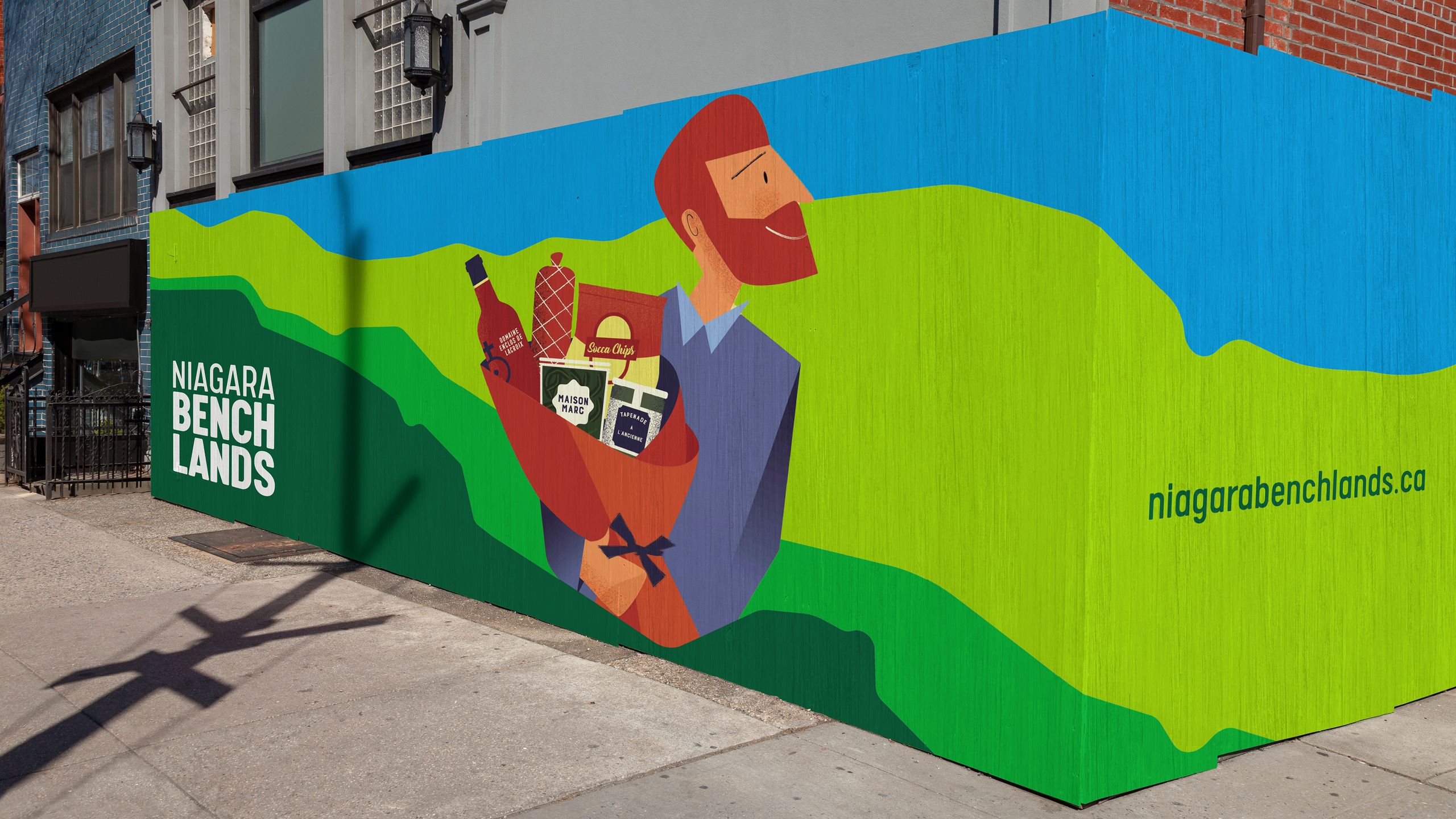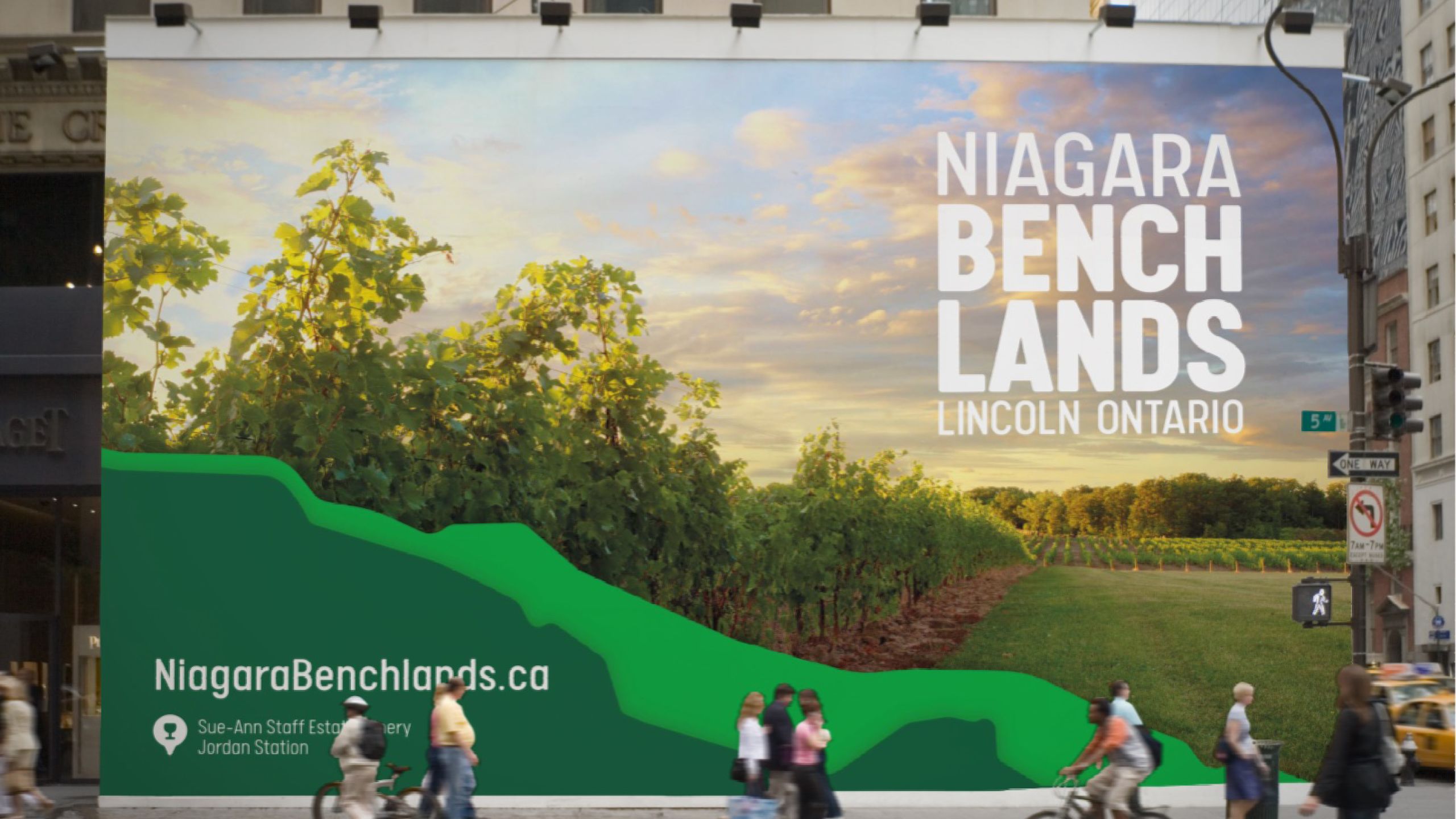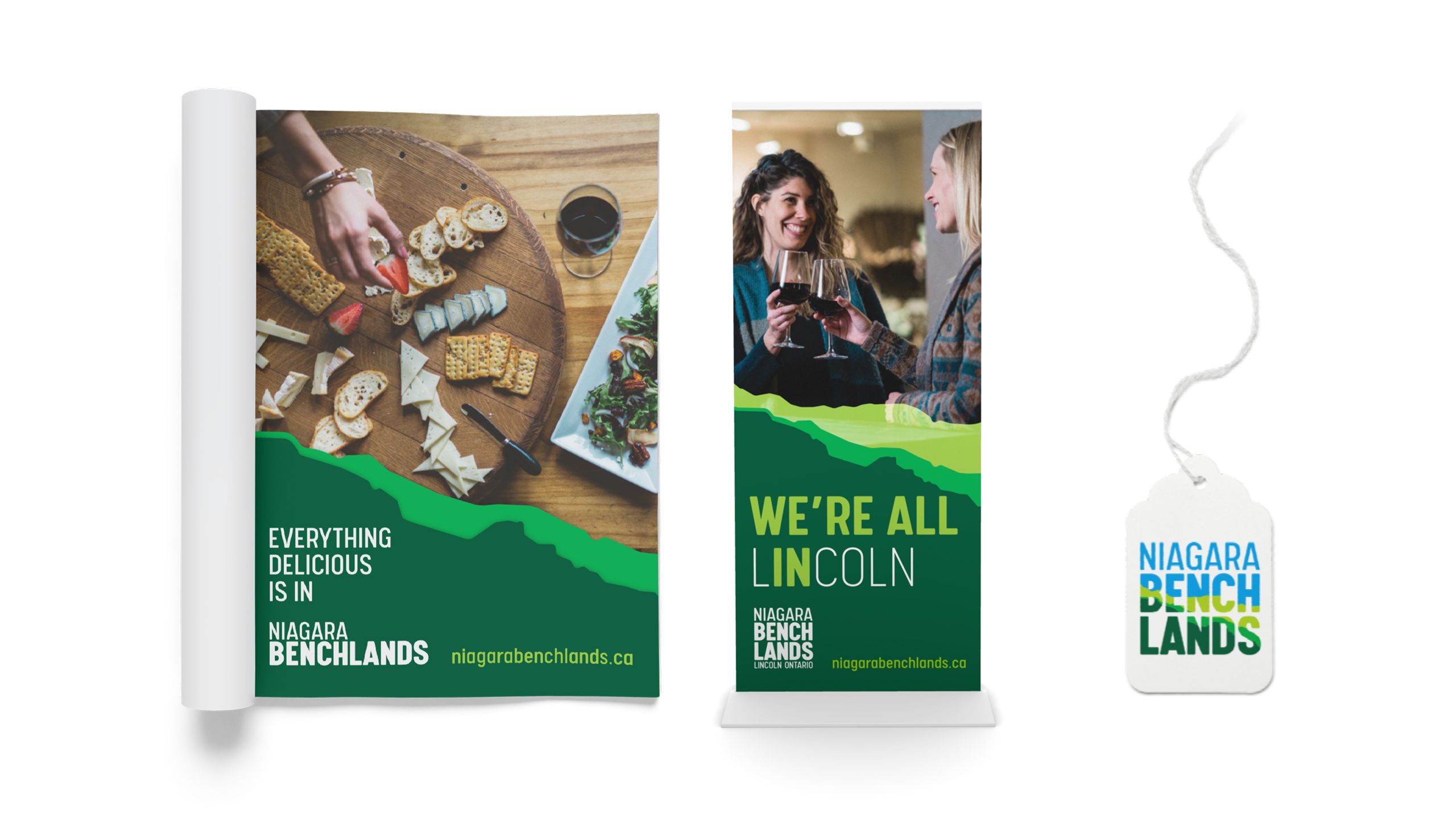 Item 1 of 4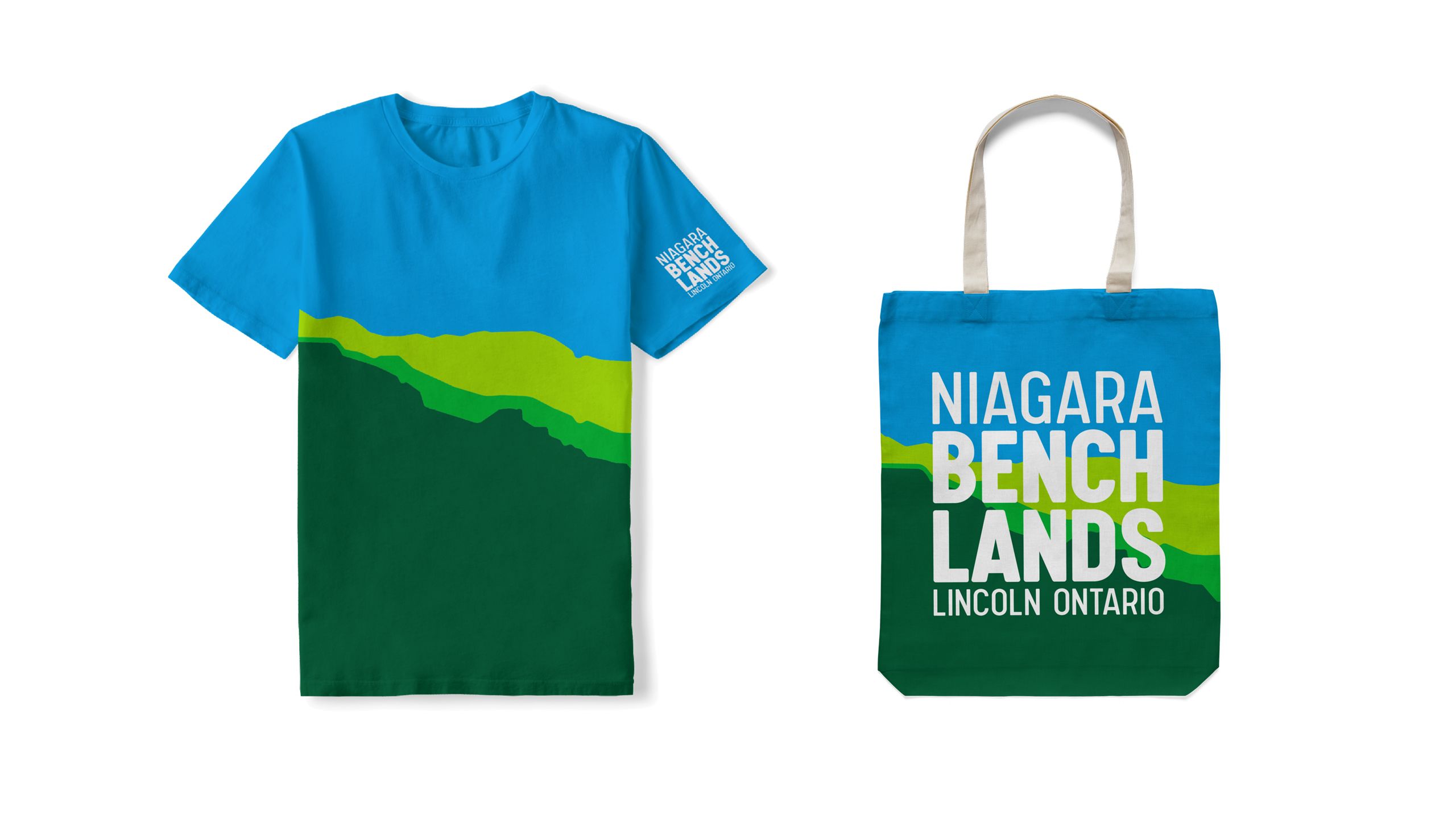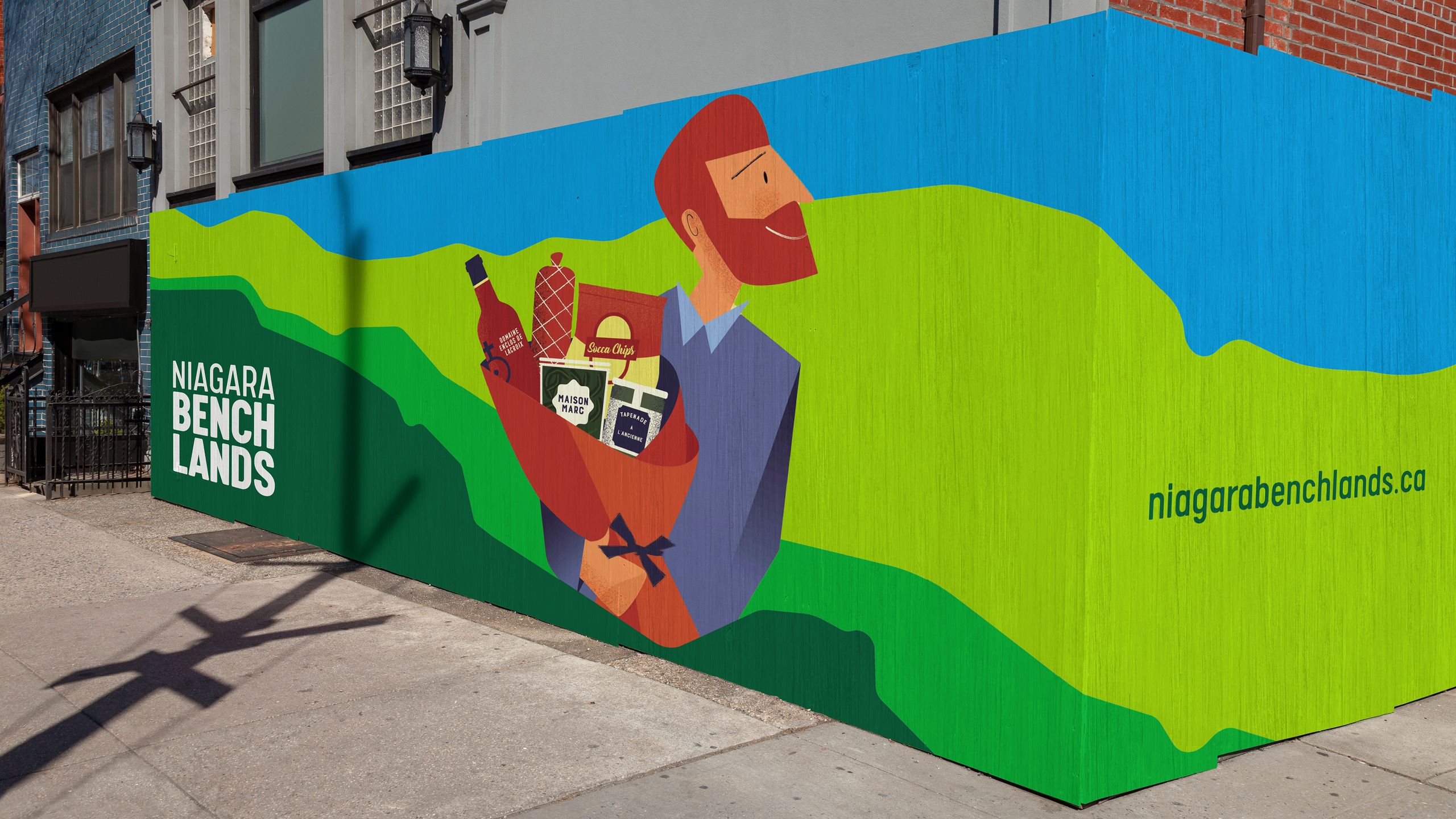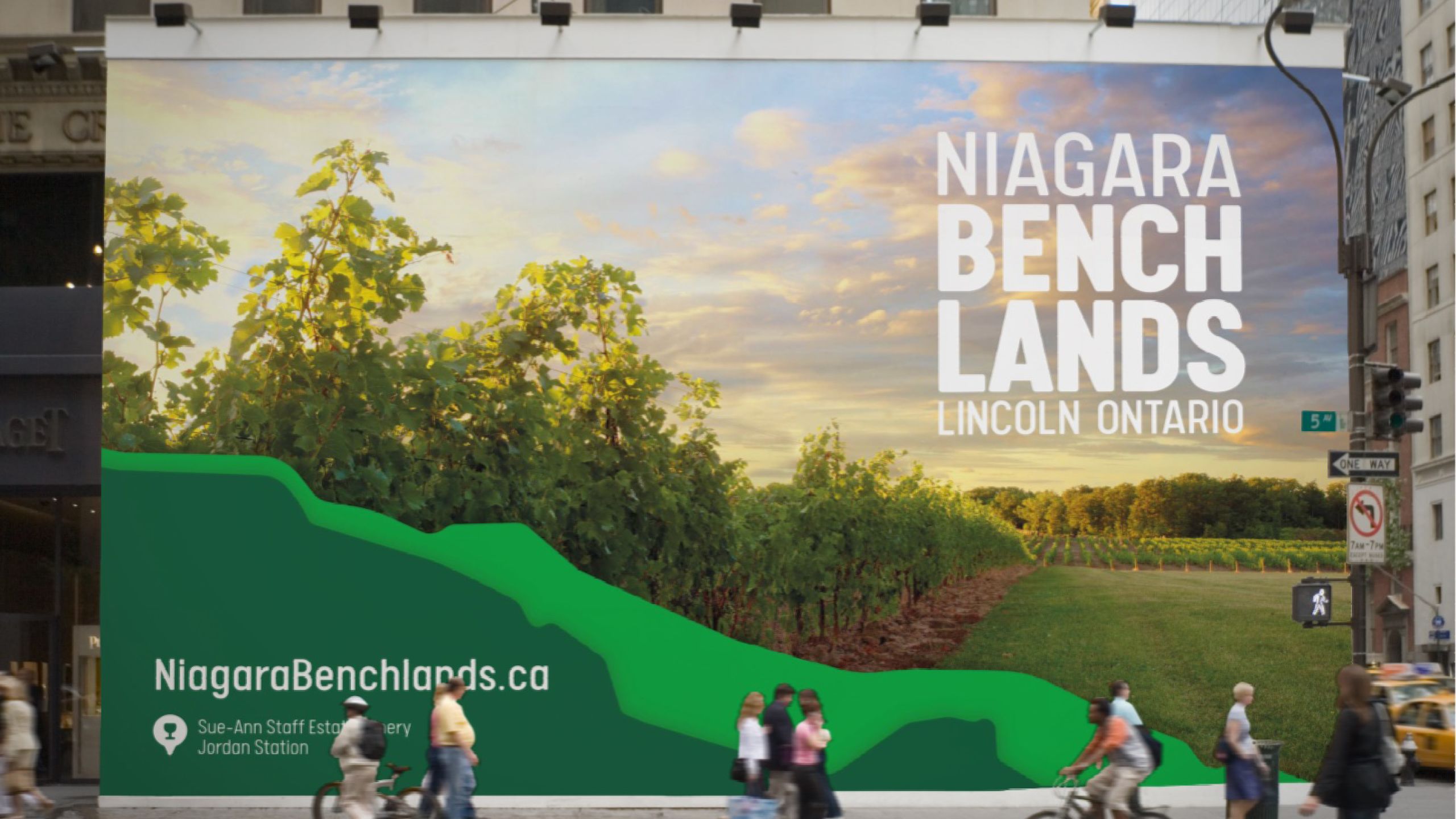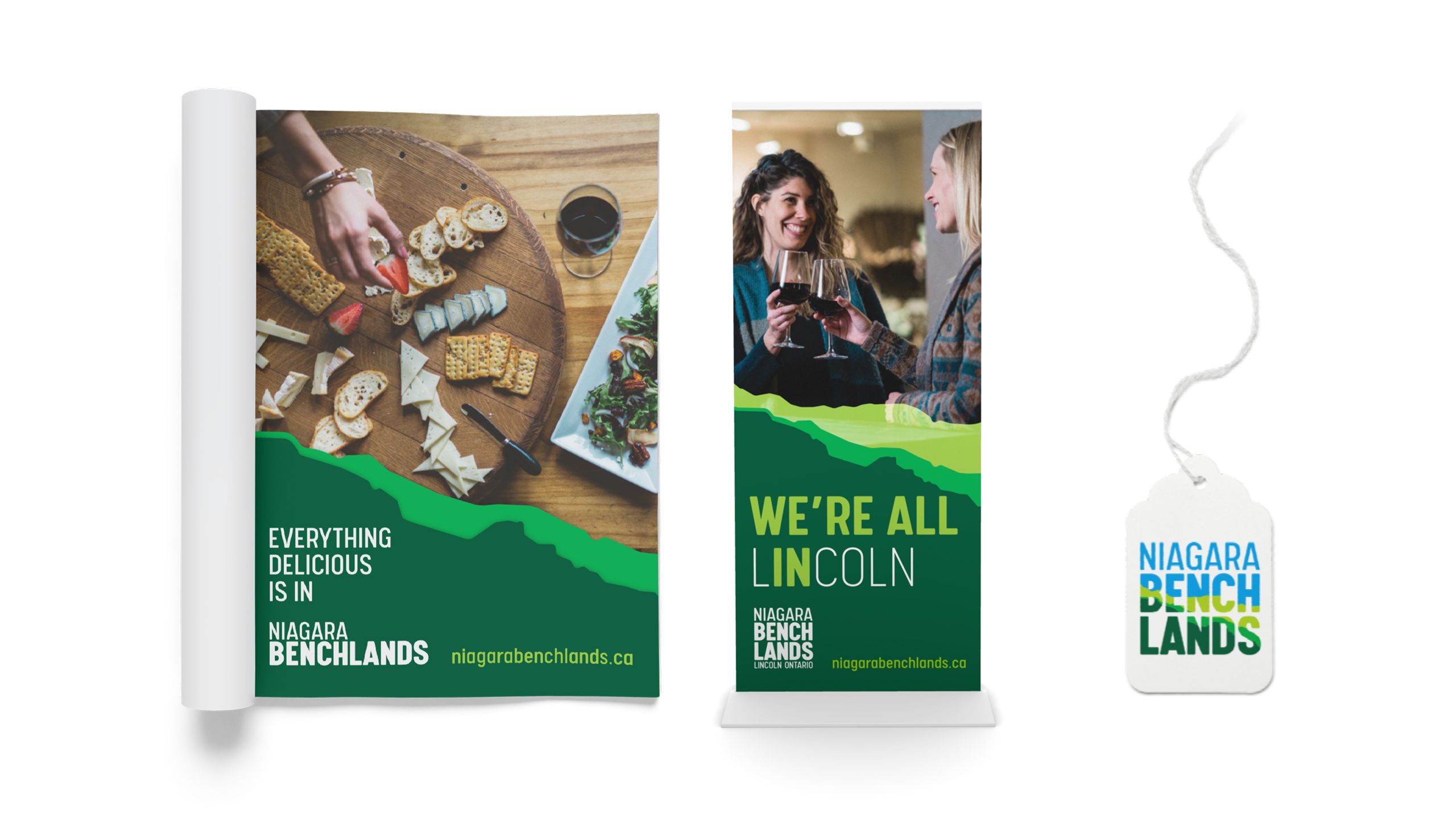 World Heritage in Canada
Parks Canada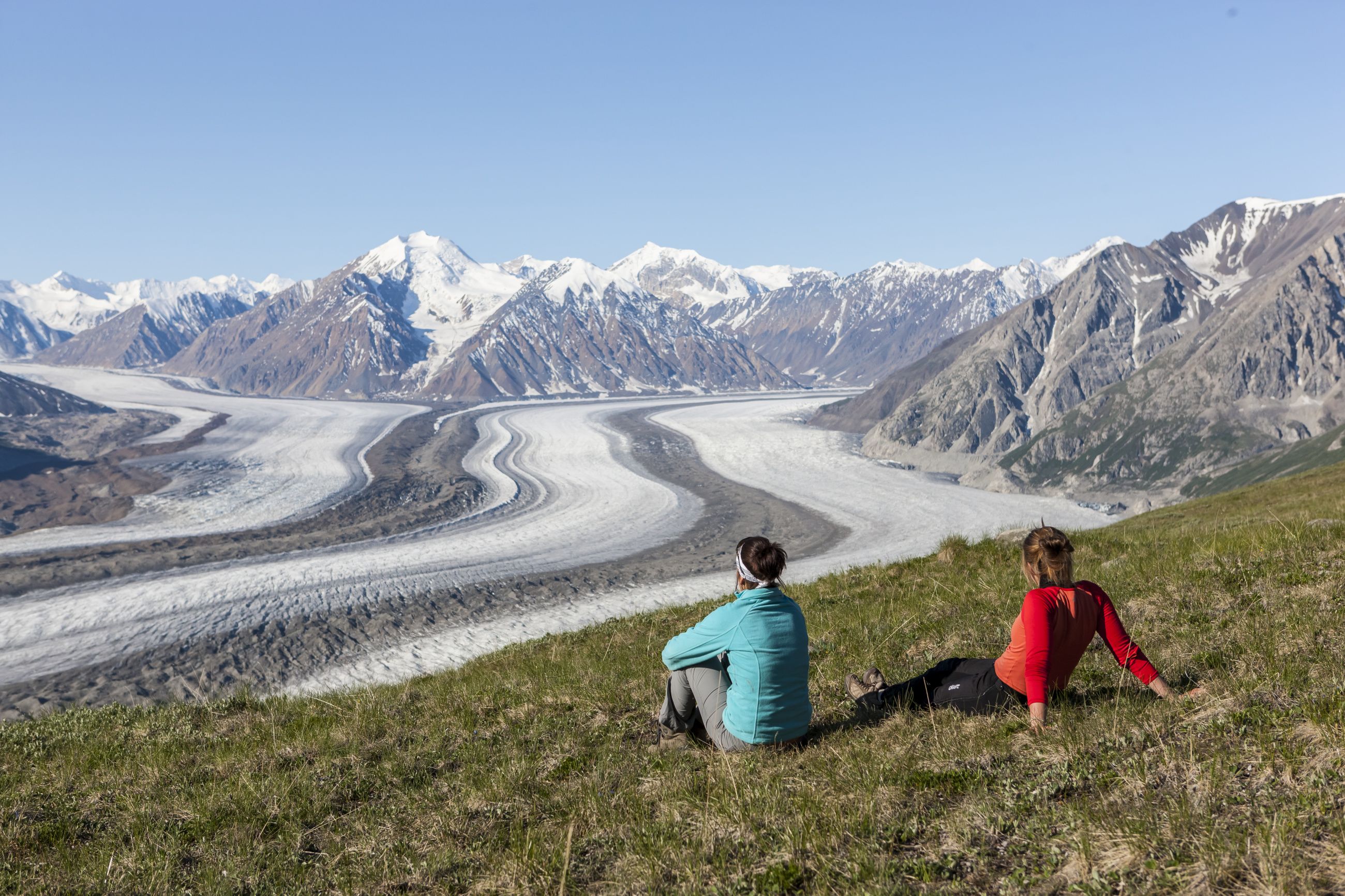 World Heritage in Canada
Canada is home to 20 one-of-a-kind heritage properties that have been inscribed as UNESCO World Heritage sites in recognition of their Outstanding Universal Value. It is not always easy for Canadians to connect the dots, and recognize that together, these 20 World Heritage Sites (and 12 Tentative List Sites), share a common membership that holds distinction in an international arena.
Working with Parks Canada on behalf of World Heritage in Canada, our task was to to elevate the full scope and importance of the World Heritage story in Canada. Creating a unique, flexible identity system reinforces the collective strength of these destinations as among the best of the world, part of an ensemble of properties whose significance is shared with iconic destinations such as Australia's Great Barrier Reef and the pyramids of Egypt.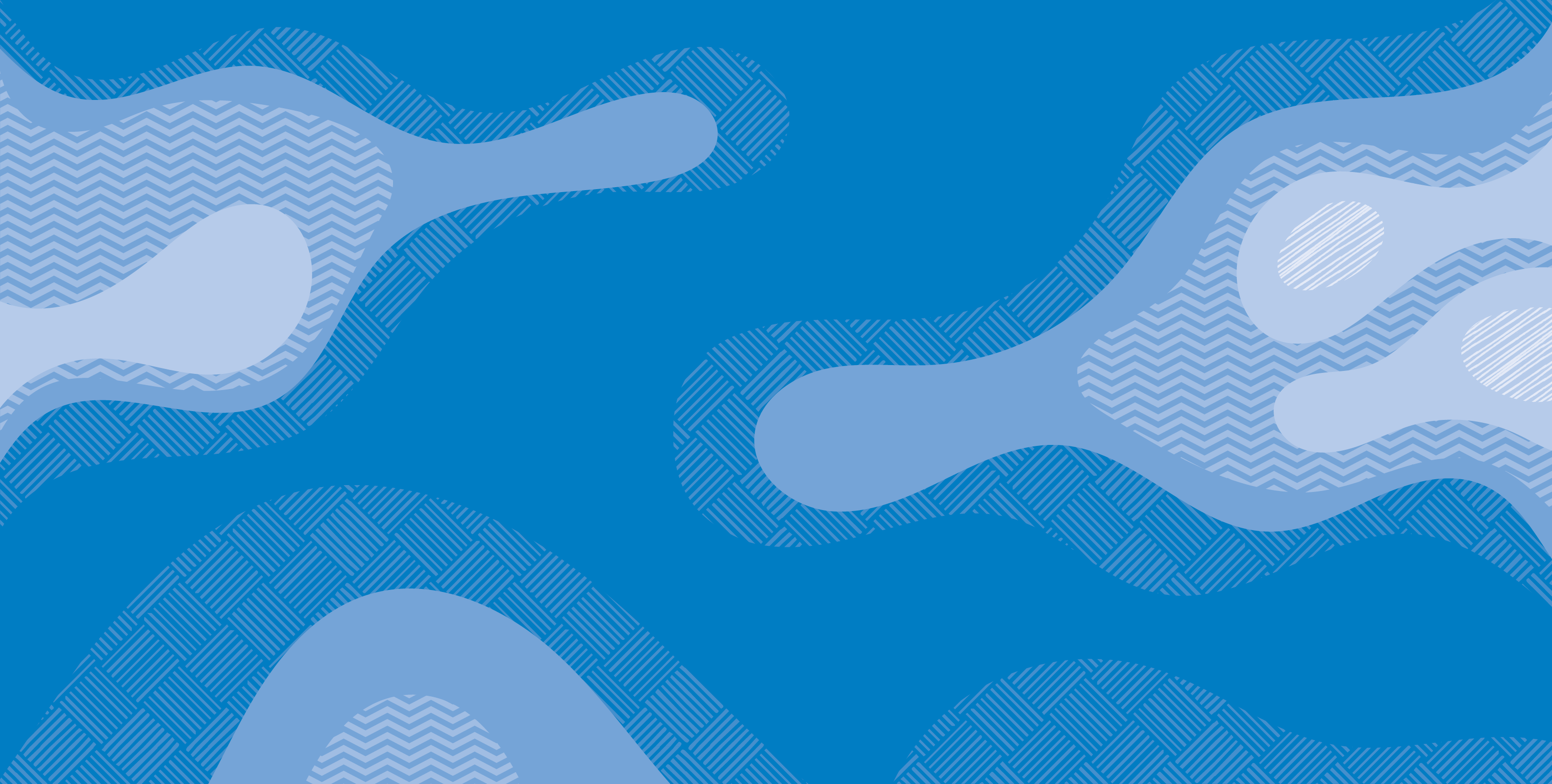 This design system had to be extremely flexible to allow for each site's own branding to be incorporated into the elements. The system respected the very detailed guidelines governing usage of UNESCO brandmarks. The new communications platform delivers a unifying look to all sites across the country. In addition to the design system, templates, message bank and guidelines, we co-developed an interactive map of all sites with photos, info and links.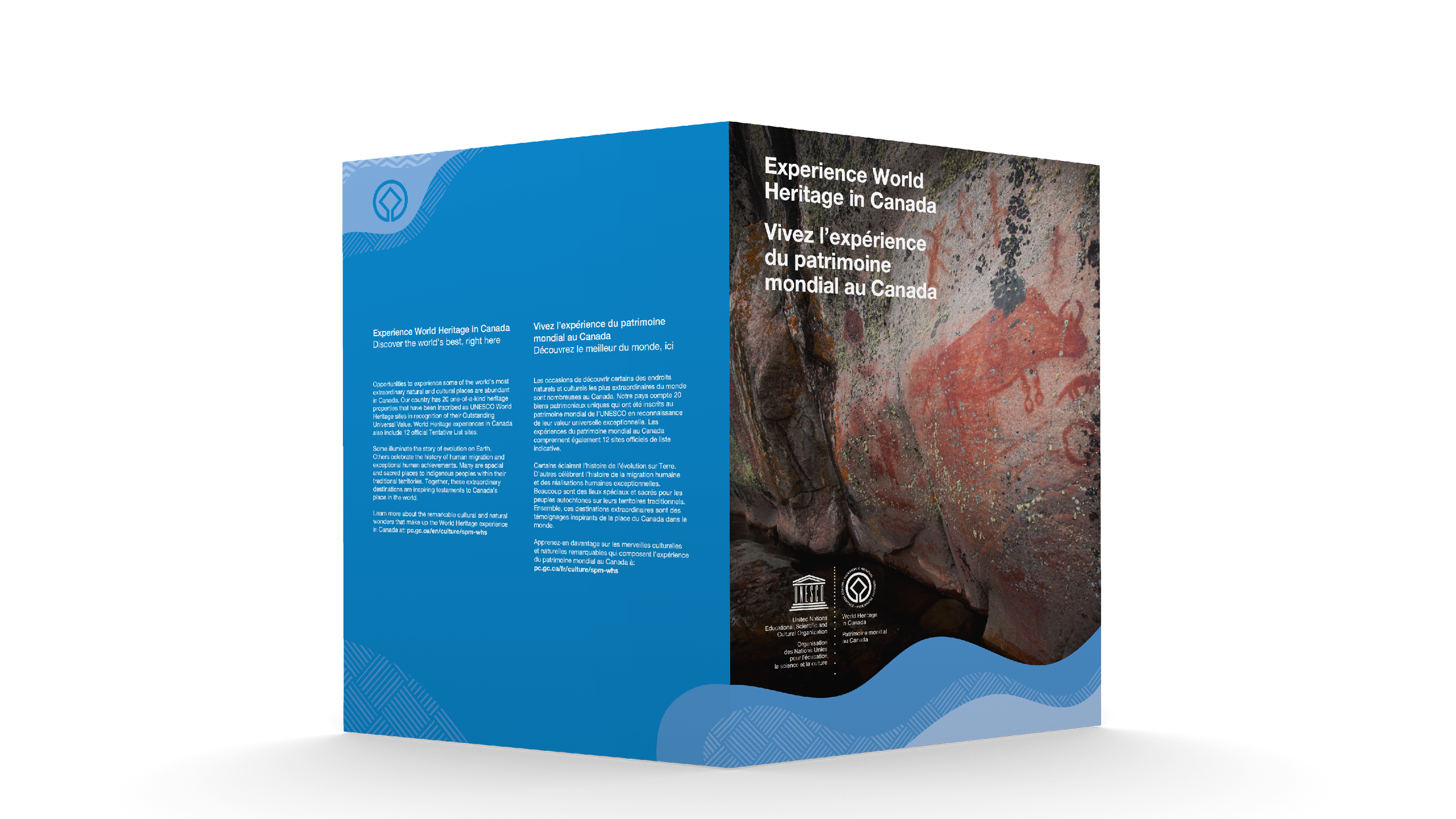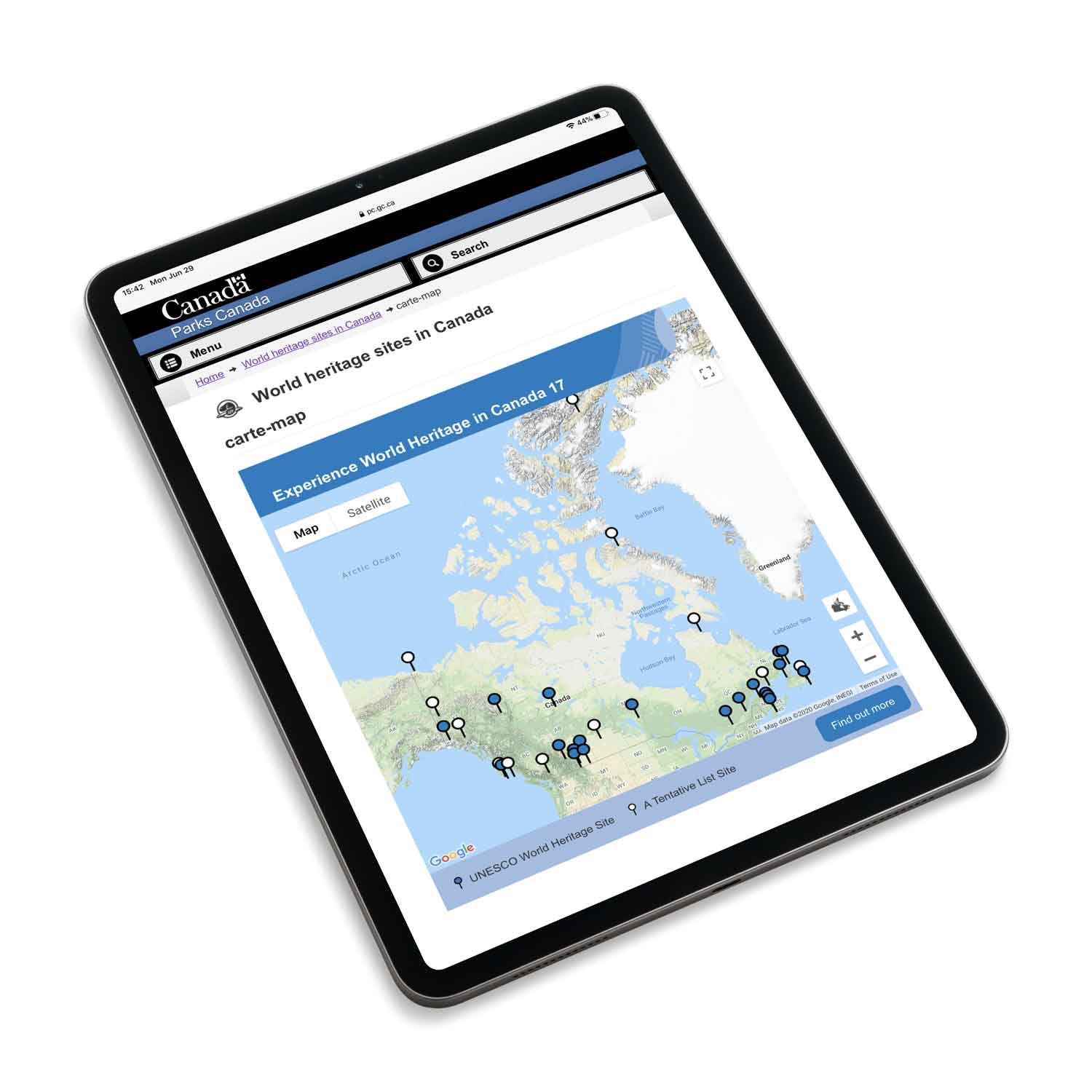 CN Tower
Elevate Celebrate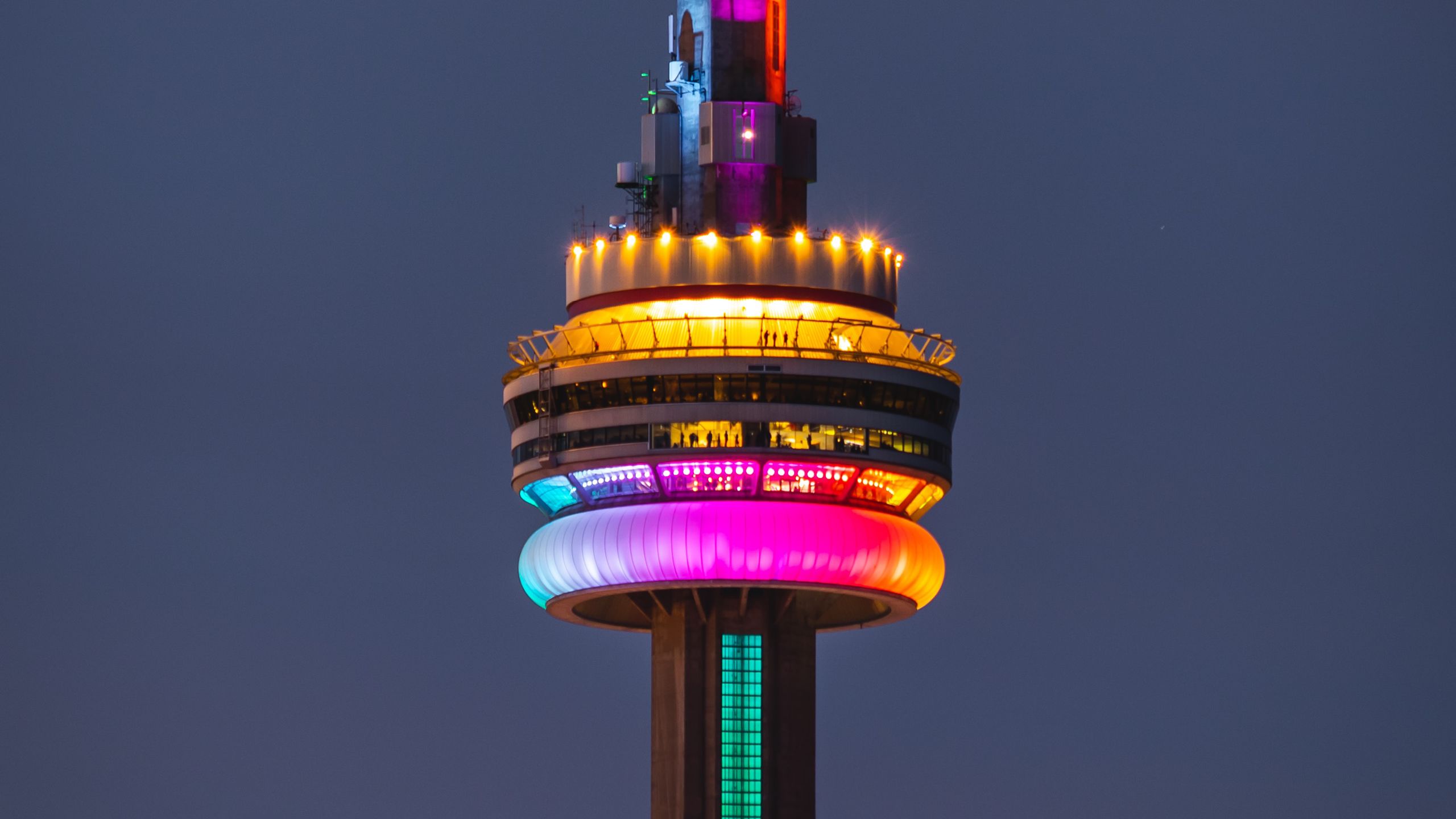 CN Tower
The CN Tower is arguably one of Canada's most iconic destinations. Yet Canada's top attraction always aims higher in terms of visitor experience. Asserting its role as the place for one-of-a-kind celebrations starts with internal culture and a brand commitment to "Elevate Celebrate."
The Tower's enhanced positioning and design platform is taking the brand to new heights by infusing celebration into every visitor touchpoint, from the 360 Restaurant and Observation Deck to the "out-there" adventure of Edgewalk.
For staff, creating a simple but compelling brand proposition that's meaningful for all the different roles within the Tower was key. From security guards to restaurant staff, guest services and Edgewalk guides, everyone plays a role in the Elevate Celebrate brand experience.
Trajectory also created a powerful brand Playbook and training tool to introduce the positioning to over 700 staff using Howspace as a mobile-friendly, interactive training tool to address COVID pandemic restrictions on internal meetings.
Our collaborations included elevating community celebrations with inventive public engagements including a pop-up performance space as part a Toronto-wide initiative entitled "All the City's a Stage." In partnership with Toronto Public Library, the CN Tower also hosted 114 Stories/Storeys exhibit that we designed. Showcasing the changing faces and places of Toronto, based on the library's collections, the displays encircled the Tower's Observation deck, 114th storeys above the city.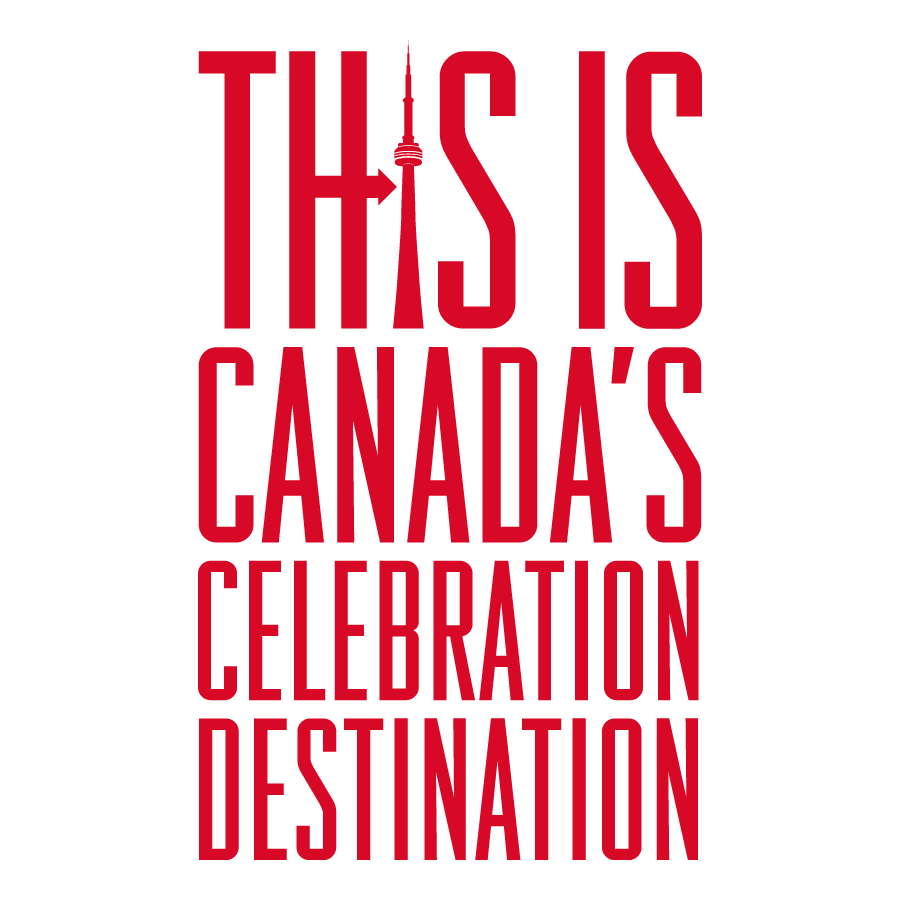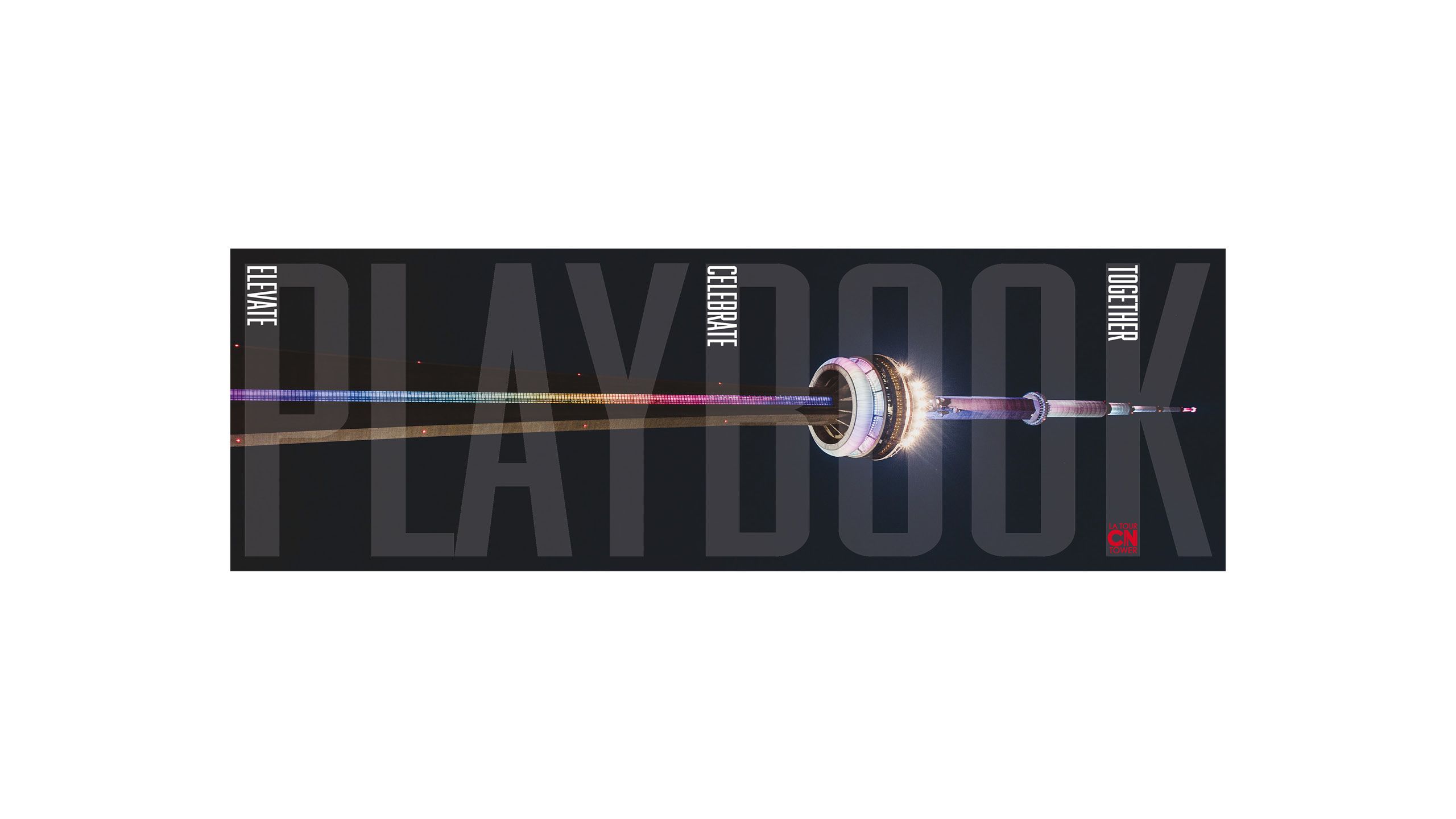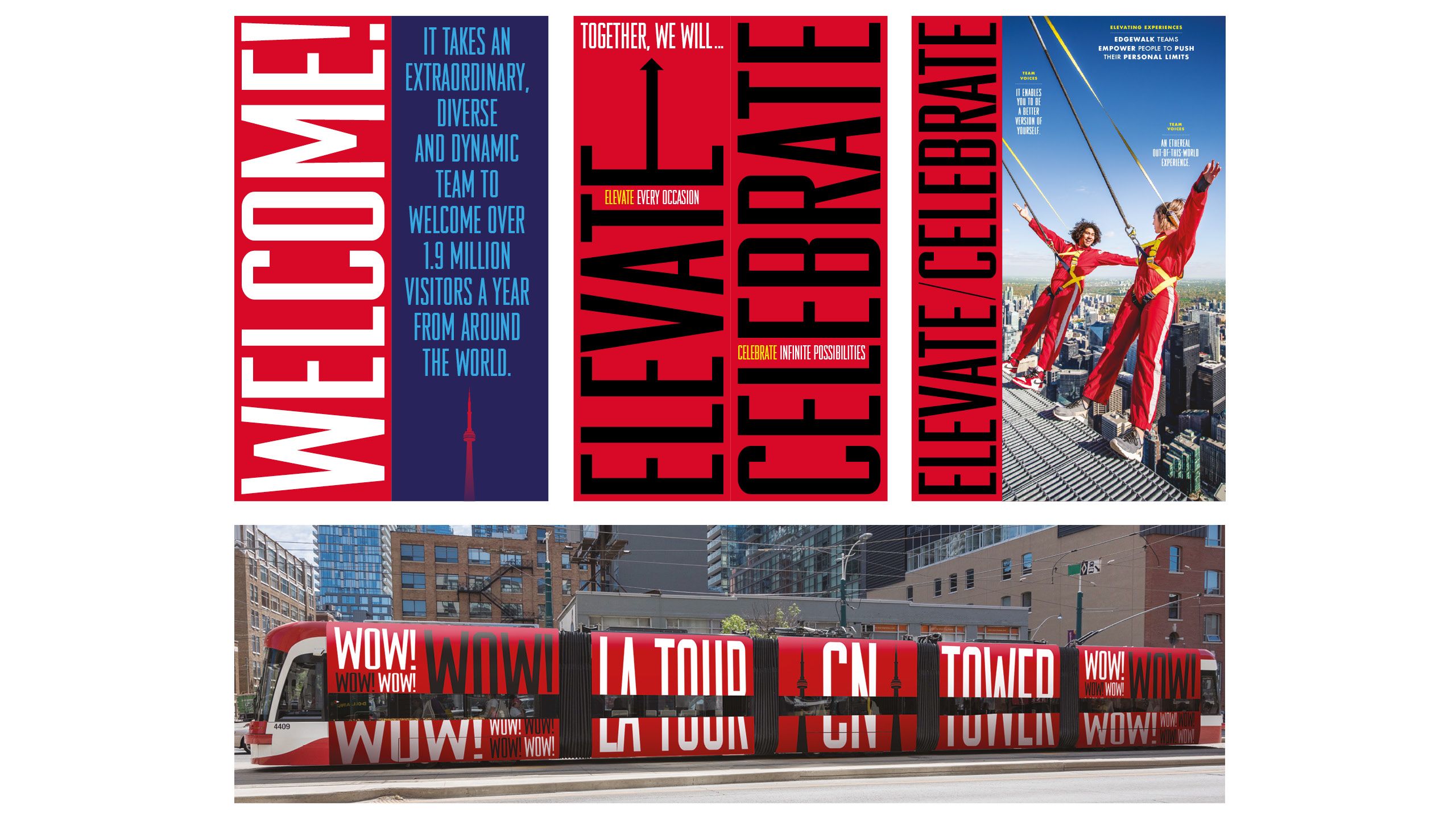 Item 1 of 2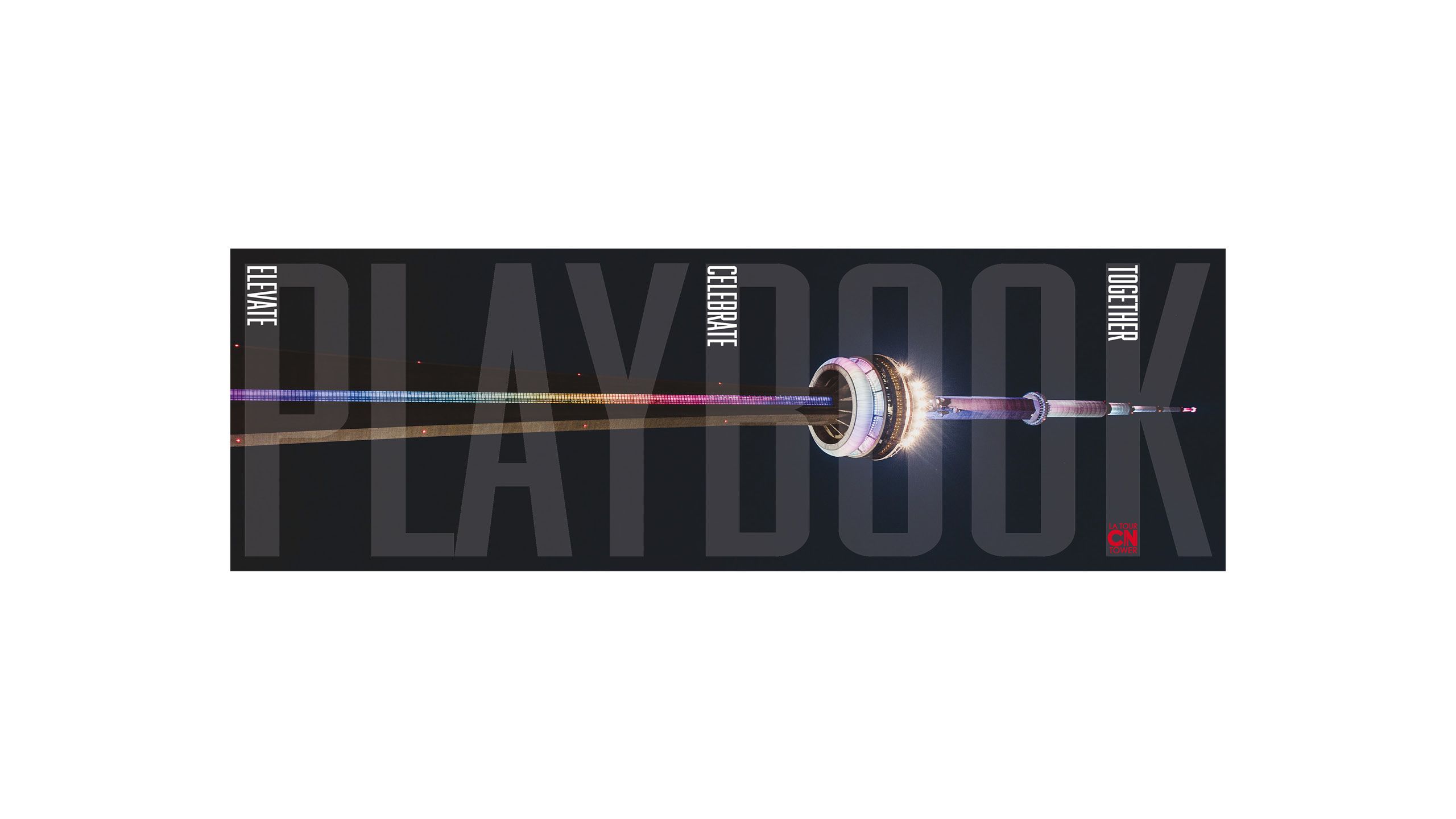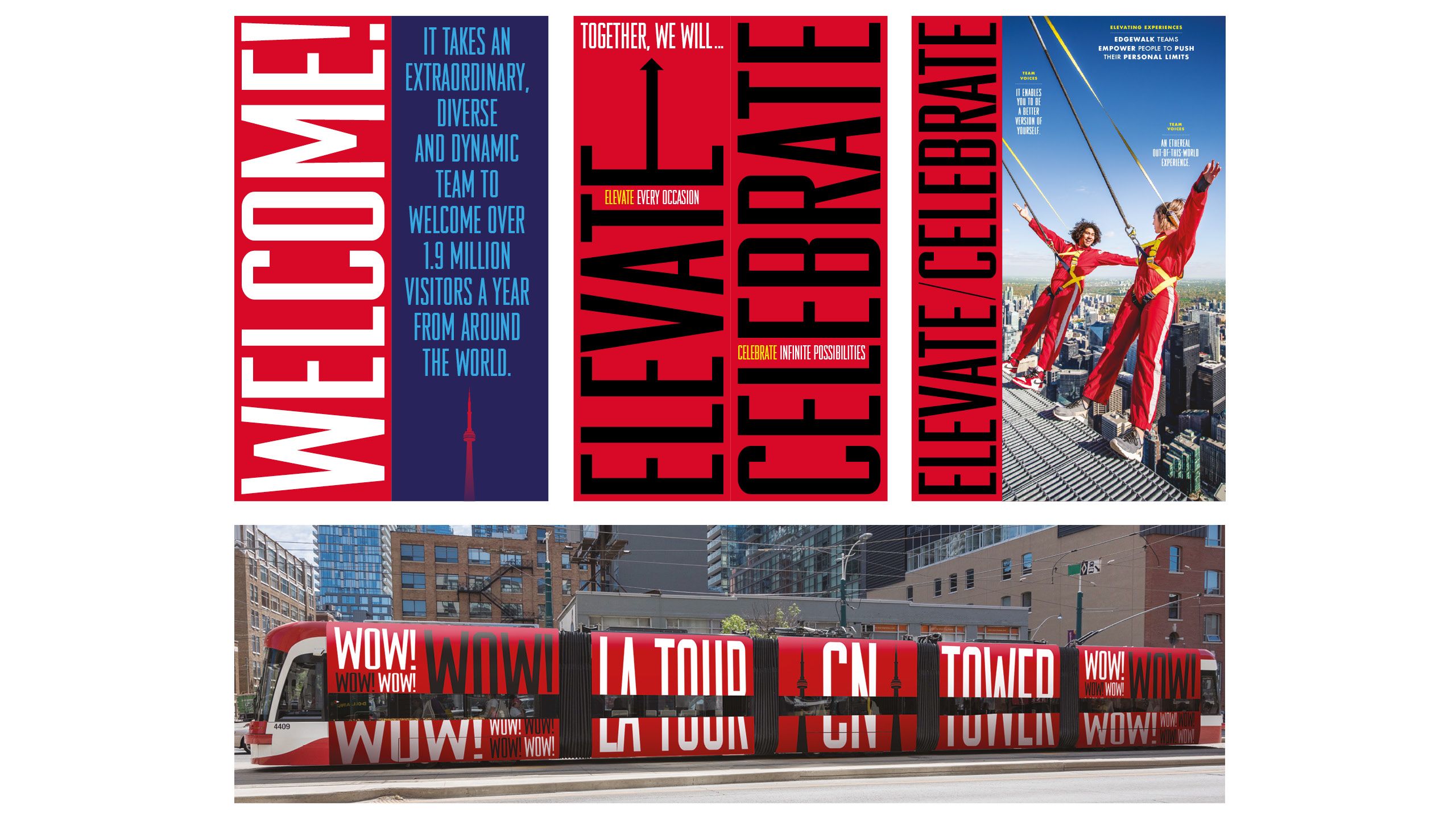 We would love to connect!
36 Distillery Lane, Suite 250
Toronto, Ontario, Canada M5A 3C4